A gun believed to be the weapon with which Vincent van Gogh killed himself is heading for auction in Paris later this year.
The rusted 19th century revolver was originally discovered in the 1960s, buried in the same farmer's field in which the artist suffered a gunshot wound in July 1890.
Having been exhibited at the Van Gogh Museum in Amsterdam in 2016, the gun will now be sold by AuctionArt in Paris on June 19, with an estimate of €40,000 – €60,000 ($45,000 – $67,500).
The upcoming sale has already garnered worldwide attention, and auctioneers have described the revolver as "the most famous weapon in the history of art".
Vincent Van Gogh spent the last months of his life in the French village of Auvers-sur-Oise, staying at the Ravoux Inn amidst a commune of fellow artists.
Having recently released himself from the asylum at Saint-Rémy, his mental state was extremely fragile, but at first the location seemed to lift his spirits and inspire his creativity.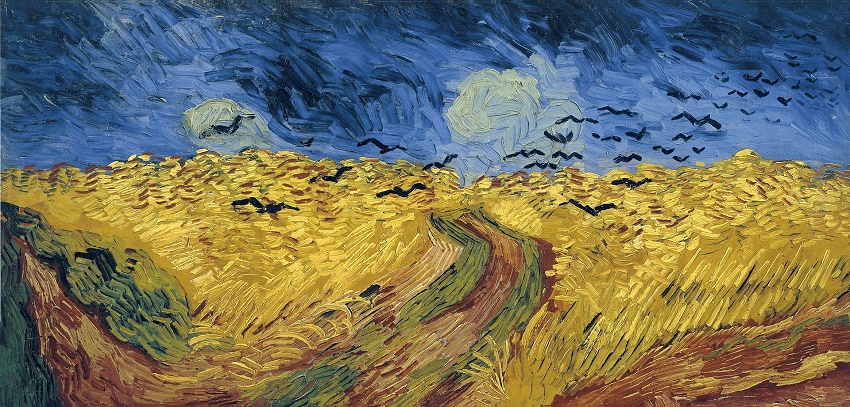 In a letter to his brother Theo on July 10, 1890, he wrote:
"I have painted three more large canvases. They are vast stretches of corn under troubled skies, and I did not have to go out of my way very much in order to try to express sadness and extreme loneliness.
"I'm fairly sure that these canvases will tell you what I cannot say in words, that is, how healthy and invigorating I find the countryside."
But this sense of peace didn't last, and less than three weeks later on Sunday, July 27, 1890 Van Gogh found himself in the cornfields once again; except this time, instead of his brushes, he had a gun borrowed from his inn keeper.
He later staggered back to the inn after nightfall, and when his hosts discovered his stomach wound he told them he had tried to kill himself. Doctors were called, but they were unable to save him, and he died an agonizing 36 hours later.
Seventy-five years on in 1965, a gun was recovered from the same cornfield and returned to the family that owned the Ravoux Inn. However, its existence was only revealed to the public in 2012.
Forensic tests on the weapon – a 7mm Lefaucheux revolve- confirmed that it was the same calibre as the bullet removed from Van Gogh by his physician Dr. Paul Gachet.
They also confirmed it had been buried in the ground since approximately 1890, and that the low power of the revolver would explain why the gunshot had not killed Van Gogh instantly.
For more than a century conventional wisdom suggested that Vincent Van Gogh's fatal gunshot was self-inflicted, following years of depression and self-harm.
However, in recent years Van Gogh's death has come under closer investigation, and some historians now believe he was in fact shot by accident by an acquaintance.
It's unlikely that the true circumstances of Vincent Van Gogh's death will ever be revealed, or that the gun will be conclusively proven as the weapon that killed him.
But as one of the most influential and groundbreaking artists of the 19th century, the story of his troubled genius continues to fascinate us to this day.
And the 130-year-old rusted revolver heading for auction in Paris could well be a significant piece of his final chapter.