A pair of escape tricks originally owned by legendary magician Harry Houdini are up for auction at Bonhams in New York on March 6.
Both pieces originate from Houdini's estate, and were sold by his widow Bess to fellow magicians following his sudden death in 1926.
Houdini's famous underwater box escape was one of his most celebrated tricks, which he performed around the world.
He would be handcuffed and shackled, then locked inside a crate and thrown into a river, only to swim to the surface a free man a few minutes later.
Houdini predominantly used wooden crates for the trick, handmade by local craftsmen who would nail him inside their own handiwork, adding a level of authenticity to the performance.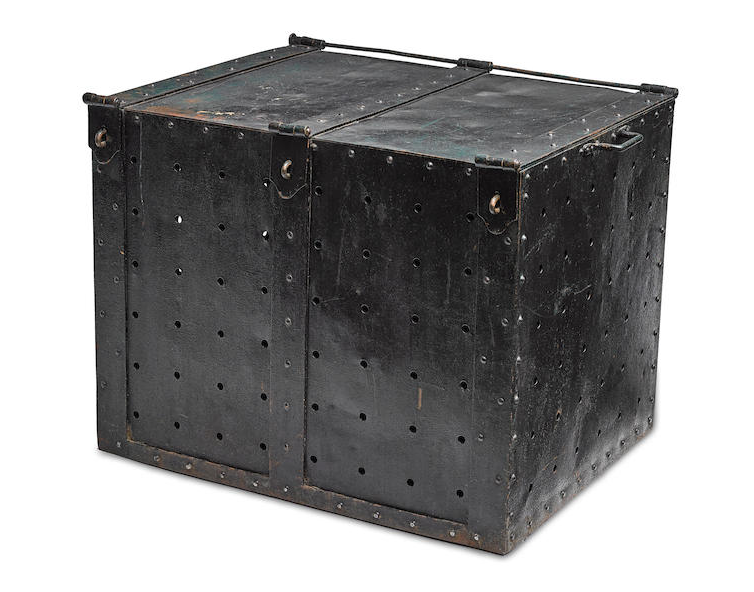 Although there's no official record of Houdini ever using the steel version, the item was certainly part of his private collection and was sold to a magician known as The Amazing Dunninger.
There is, however, one famous figure who definitely performed with it: Tony Curtis.
The actor played Houdini in the 1953 Hollywood movie based on the magician's life, and the crate appeared on-screen during a dramatic scene which recreated his famous underwater escape trick.
The Amazing Dunninger served as creative consultant on the film, and many pieces from his private collection were used as props including several pairs of Houdini's handcuffs.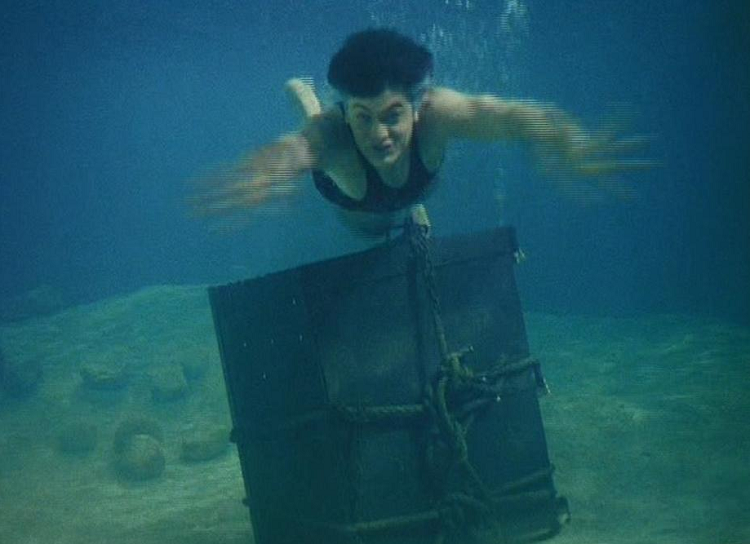 The crate was later exhibited for almost 20 years at the Houdini Hall of Fame museum in Niagara Falls, and is now valued at $50,000 – $70,000.
The second piece on offer at Bonhams is a large metal can, used by Houdini in his famous 'Milk Can' escape in which he was locked inside a metal can as it filled with water.
Advertised with the dramatic tagline "Failure Means A Drowning Death", the act was a sensation that literally had audiences holding their breath as Houdini cheated death inside the can.
Experts have speculated that the can was in fact part of Houdini's 'Double Fold Death Defying Mystery' escape, which he introduced to his act in 1911.
The trick doubled down on the original 'Milk Can' escape, and saw Houdini locked inside a water-filled can which was then placed inside a large wooden trunk.
Following Houdini's death the trick was acquired by his younger brother Theodore Hardeen, himself a talented magician and escapologist, who continued to perform the 'Double Fold Death Defying Water Mystery' escape for many years.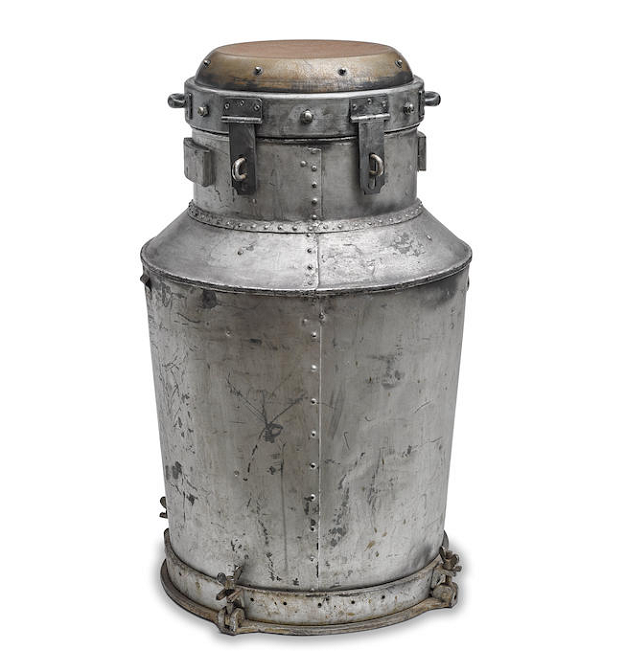 At some point the can and the original trunk became separated, and in 2014 the trunk sold at Potter & Potter in Chicago for $55,000.
The milk can ended up on display at the Houdini Hall of Fame museum for many years, and will now be sold with an estimate of $25,000 – $35,000.
Houdini memorabilia has captured the imagination of collectors ever since his death in 1926, and items such as handcuffs and straightjackets he used on-stage have previously sold at auction for tens of thousands of dollars.
Houdini's most famous escape trick, the Chinese Water Torture Cell, was also displayed at the Niagara Falls museum but was partially damaged during a fire in 1995.
After being carefully restored, the piece now takes pride of place in the private Las Vegas museum of illusionist David Copperfield.