A life ring from the USS Arizona, one of the eight battleships anchored in Pearl Harbor on December 7, 1941, is heading to auction two days from now
.
The remarkable lot will appear in Dan Morphy Auctions' November 7 sale with an estimate of $20,000-25,000.
The Arizona was one of four ships sunk in the attack. At 8:06 am, a Japanese bomber scored a direct hit on the magazine. The resulting explosion tore the ship apart, killing 1,177 of the 1,512 men on board. This was the highest number of American servicemen lost in one day since the Civil War in the 1860s.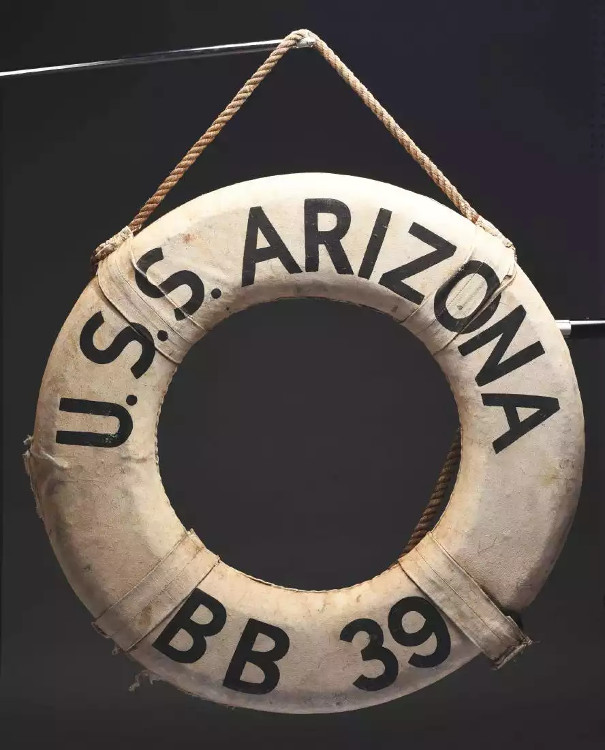 The damage was so catastrophic that the Arizona was the only ship salvagers couldn't rescue (they raised six of the other vessels damaged in the attack)
. After the war, the site of the wreck became something of a cause celebre.
There were nationwide calls for a memorial. Funds came from a range of sources, including a 1961 Elvis Presley benefit concert
. In 1962, the US government dedicated a unique memorial.
It's reachable only by boat and commemorates the sacrifice made those who died on board
.
This life ring was one of a number installed during a refit at the Puget Sound Naval Yard in Washington from 1940-1941
. Experts have been able to deduce this from the stencils used for lettering. Two separate curators of the USS Arizona memorial have confirmed its authenticity.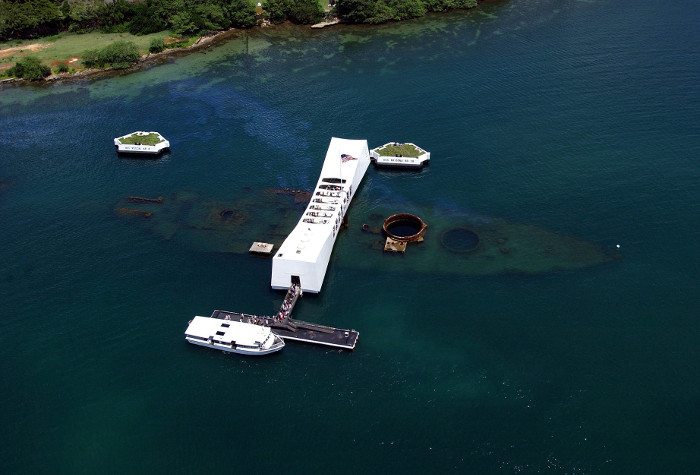 Dan Morphy Auctions comments: "No artifacts or relics
are allowed
to
be taken
off the ship, and anything that exists on the private market came off of the ship
prior to
, on the day of the attack, or shortly thereafter
.
"Even the smallest relics are
highly
sought after, and to be able to
purchase
such a stunning visual relic such as this one is a rare opportunity indeed
."
The ring originates from the collection of Chief Petty Officer Allan Randle Moyers. He received it as a gift from a friend who helped with the rescue effort.
Moyers explained to his son that the ring
was used by
a sailor, one of the few fortunate enough to survive the explosion
.
Life rings from the Arizona are
extremely
rare. Most
were destroyed
or remain at the bottom of the harbour. Only a handful have made it into the collections of US museums.
Much more common are the life rings from the Arizona's motor launches, some of which were away from the ship at the time of the bombing
.