A hat containing the DNA of Napoleon is heading for auction, after it was discovered by a collector at a German auction.
The hat will be offered for sale at Bonhams on October 27, after scientific testing confirmed it had been worn by the French Emperor and military leader.
The hat will be offered with an estimate of up to £150,000 – but some experts believe it could fetch a seven-figure sum.
Napoleon famously wore his trademark bicornes sideways, so that his soldiers could identify him on the battlefield.
The hats were made for him in Paris by the company Poupart et Cie, who produced approximately 120 of using expensive beaver fur.
It is believed between 20 – 30 of them survive to this day, although that number has just increased thanks to the latest discovery.
Most of the previously known examples are owned by museums, and had passed down through noble French families for generations.
But this hat – one of the few in private hands – required a little more detective work to trace its authenticity.
It was originally purchased by a collector at a small German auction house, who initially had no idea of its significance.
The new owner then found markings inside which suggested it may have been owned by Napoleon, and began to research it further.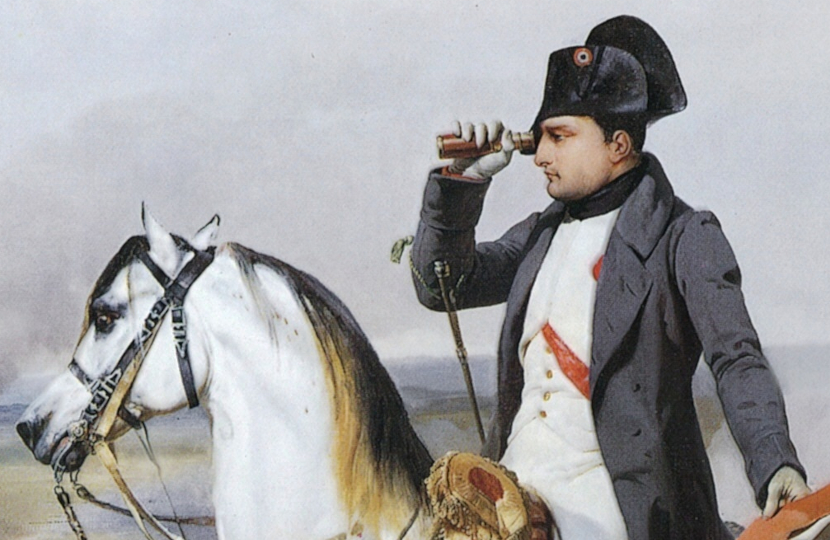 The Musée de l'Armée at Les Invalides in Paris confirmed that it matched the dimensions and age of Napoleon's other bicornes.
They also noted that the leather sweatband had been removed – which Napoleon was known to do to his hats as he found them uncomfortable.
And finally molecular geneticist Professor Gerard Lucotte examined a hair, which was discovered deep within the folds of the hat.
Lucotte was the first scientist to identify the markers for Napoleon's DNA a decade ago.
And his analysis showed the hair from the hat shared the identical DNA markers as other known samples.
"This is a very exciting and significant discovery," said Bonhams Head of Sale Simon Cottle.
"The bicorne can be dated to the early 19th century, the material is beaver felt exactly as in the Poupart hats and – crucially – the DNA research has established beyond all reasonable doubt that this was indeed the hat of the Emperor Napoleon."
In 2014 another of Napoleon's hats was purchased by a South Korean collector for a record $2.2 million, more than five times its initial estimate.
Thanks to the DNA confirmation, many now expect this hat to surpass that record price when it hits the block in London next month.