Apollo 11's Lunar Module identification plate has top performed at a major auction of Neil Armstrong's personal artefacts.
The plate, which flew to the Moon's surface aboard "Eagle" in the pioneering first manned lunar mission, sold for $468,500 at Heritage Auctions in the November 3-ending auction.
It becomes the second most valuable piece of Apollo 11 ever auctioned, surpassing the $218,000 set by the mission's lunar navigational chart in 2009, but substantially behind the $1.8 million 2017 sale of a bag containing Moon dust samples collected by Armstrong.
It was one of more than 1,000 lots offered in the three day $7.4 million space memorabilia auction – $5.2 million of which came from Armstrong's personal collection.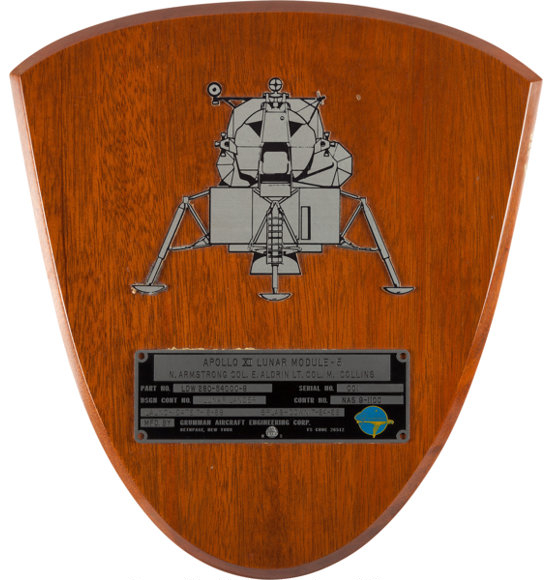 "Three of these Lunar Module-5 Identification Plates were flown to the moon on Apollo 11 and returned to Grumman Aircraft Engineering Corp," said the auction house.
"They then mounted each ID plate on a wall plaque and one was presented to each crewmember."
Why has this one fared so well?
"The very one from the mission commander and first man on the moon's collection is quite an event," explains Heritage.
Also selling at the top end of the auction was a 17.75 x 11.5-inch US mission-flown flag – thought to be the largest Apollo 11 flown flag ever offered for sale. It made $275,000.
Two pieces of the Wright Flyer's propeller, which took mankind into "heavier–than-air" powered flight just 66 years before we reached the Moon, each sold for $275,000.
There was also a strong performance from a flight suit Armstrong wore in the early years of his NASA career. It achieved $109,375.
One of the most moving lots in the auction was a simple diagram Armstrong drew for his father to explain NASA's planned flight path for getting a spacecraft successfully on the Moon. It sold for $37,500.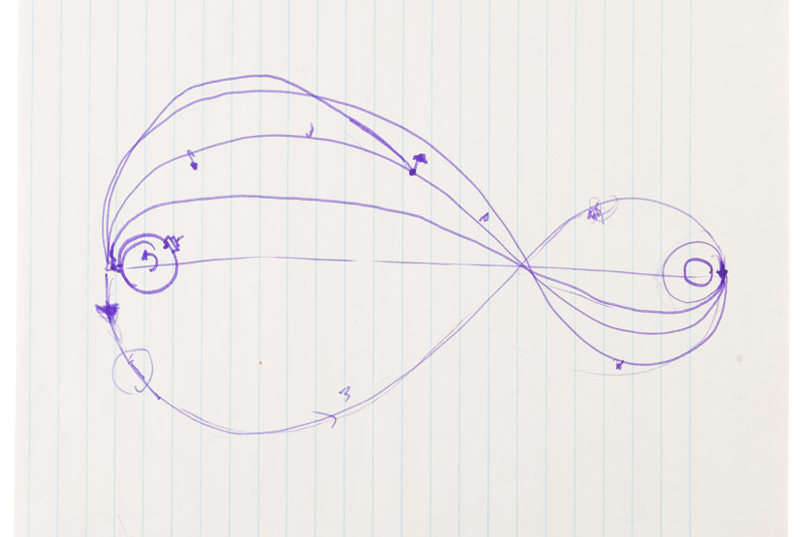 Two further sales of Armstrong's personal collection will take place in May and November 2019, in what is the 50th anniversary of the first manned Moon mission.
"Neil Armstrong's bravery and skill defines what it means to be an American hero," Todd Imhof, Heritage's executive vice president, said prior to the sale.
"We are privileged to be working closely with the Armstrong family to honor Neil's lifetime legacy with items reflective of all his achievements, not just his famous lunar landing. These are some of the most iconic historical items ever to be sold."
The space memorabilia world record remains the $2.9 million paid for a Vostok 3KA-2 rocket, employed in a trial run ahead of Yuri Gagarin's first space mission in 1961.