An original printing of the U.S Constitution could sell for up to $20 million when it goes up for auction at Sotheby's in November.
The incredibly rare document is one of 11 copies known to exist, and is the only example remaining in private hands.
The Constitution was the document which placed into law the principles set out in the Declaration of Independence.
Sotheby's expert Selby Kiffer described it as "one of the most rare and coveted historical documents that has ever come to auction."
The "Official Edition" of the Constitution was originally printed in 1787, following four months of work to agree the final text.
500 copies were produced by printers John Dunlap and David Claypoole, and given to delegates at the Constitutional Convention.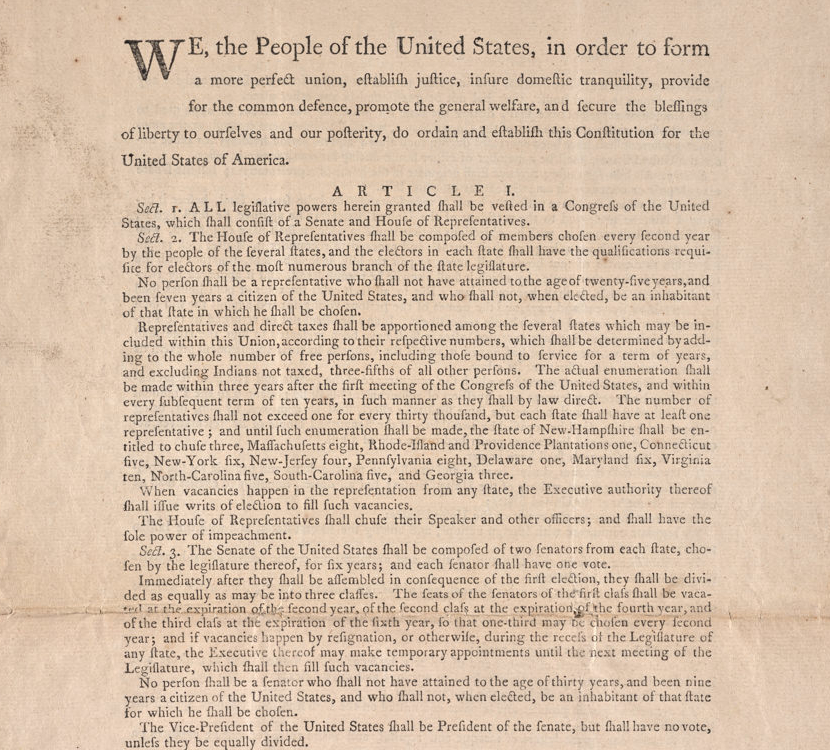 The copy will be offered from the collection of philanthropist Dorothy Tapper Goldman, with all proceeds to benefit her charitable foundation.
"This Constitution was one of the dearest possessions of my husband, Howard," said Goldman.
"When it passed to me, I felt an incredible sense of responsibility to care for it, to share it, and to promote our nation's Constitutional principles."
Howard Goldman originally acquired the document in 1988, when it sold at Sotheby's for $165,000.
Over the past 33 years it has been exhibited at institutions including the New-York Historical Society, New York, the Museum of the American Revolution in Philadelphia, and United States Supreme Court.
Now it heads back to auction in New York in November, with an estimated value of $15 – $20 million.
"A document as significant and meaningful as the Constitution deserves to be presented on the world's biggest auction stage," said David Galperin, Sotheby's Head of Contemporary Art
"A testament to its universal appeal to collectors of all categories around the world, we are excited to mark a major milestone as the first time a manuscript or historical document will appear in a fine art evening auction."
If the document achieves its estimate, it will become the most expensive U.S political work ever sold at auction.
The current record was set back in 2012, when George Washington's personal copy of a printed edition of the Constitution and Bill of Rights sold for $9.83 million.