A first edition copy of Mary Shelley's Frankenstein has set a new world record, after it sold at auction in New York for more than $1 million.
The highly rare copy of the book, published in three volumes in 1818, crossed the block at Christie's on September 14 where it was expected to sell for $200,000 – $300,000.
However, fierce bidding pushed the final price to $1.17 million, setting a new auction record for a published work by a female author.
Only 500 copies of the book were originally published anonymously in 1818.
Each contained a preface written by Percy Shelley, and a dedication to the author's father, William Godwin.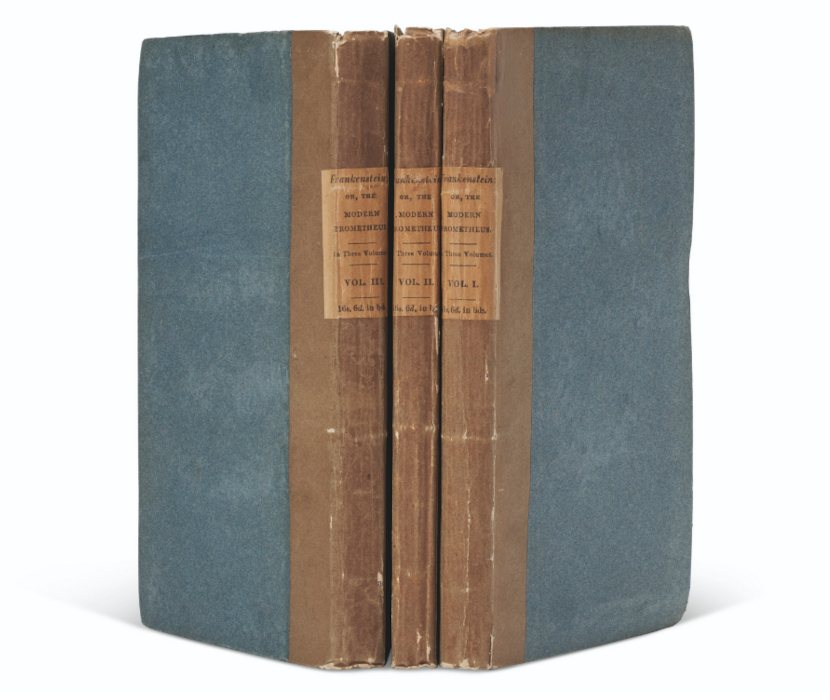 According to Christie's, the sale marked the first time a copy of the book in its original boards had been offered at auction since 1985.
Shelley famously conceived the story during a stay with her husband Percey Shelley and fellow poet Lord Byron near Lake Geneva in 1816.
The group read ghost stories to each other, then set out to create their own. Shelley later wrote in her preface to the 1831 edition:
"I busied myself to think of a story—a story to rival those which had excited us to this task. One which would speak to the mysterious fears of our nature, and awaken thrilling horror—one to make the reader dread to look round, to curdle the blood, and quicken the beatings of the heart."
She succeeded, and today Frankenstein is regarded as one of the most important works of gothic horror and science fiction ever written.
The sale at Christie's featured books from the collection of American cable TV executive Theodore B. Baum.
Further notable results included rare first edition copies of Dracula by Bram Stoker and The Raven by Edgar Allen Poe, both of which sold for $275,000 each.