A legendary T206 Honus Wagner card has sold for $3.25 million in the U.S, setting a new world record price for a vintage baseball card.
Produced in 1909-1911, the card has been described as "baseball's most beloved card" and the "holy grail of its industry".
It's believed that fewer than 200 card were originally printed, and today around 50 are believed to survive.
The record-breaking example had been graded PSA-3, and was sold privately through the Mile High Card Company in Castle Rock, Colorado.
Known as the 'Flying Dutchman', Honus Wagner (1874 – 1955) was one of the greatest players of his era and spent almost his entire career with the Pittsburgh Pirates.
But his T206 Card, issued as part of a set by the American Tobacco Company, was printed in far smaller numbers than any other player.
According to legend, Wagner refused to allow any further cards using his image to be printed as he didn't want to promote tobacco.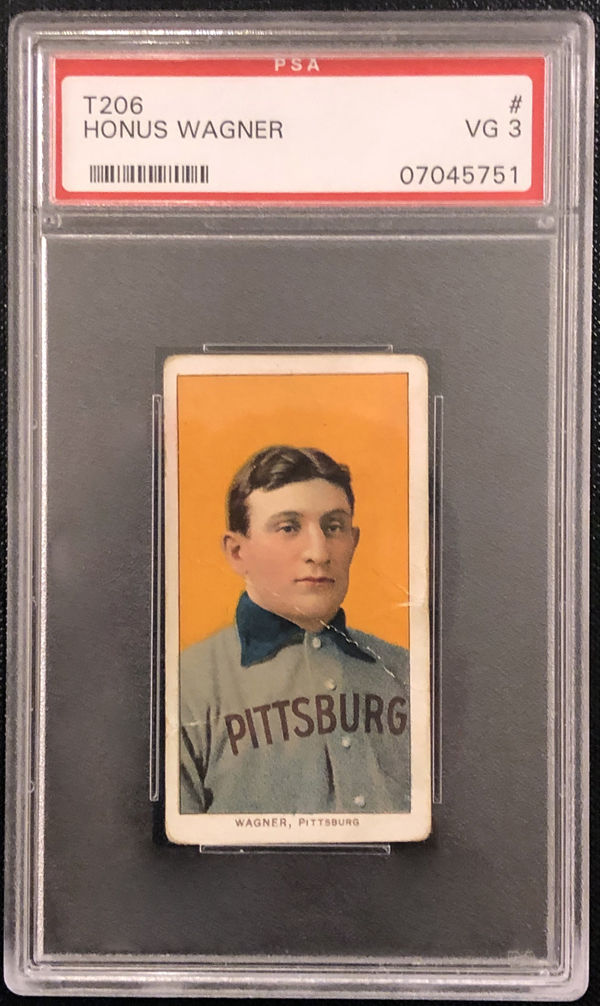 For years the T206 Honus Wagner held the record as the world's most valuable sports card, with examples constantly achieving new highs as they appeared at auction.
The last record-breaking sale was back in 2016, when an example graded PSA 5 (MC) and known as the "Jumbo" Wagner due to its larger size sold at Goldin Auctions for $3.12 million.
But in August 2020 that position as the #1 sports card was taken by a rare modern-day card featuring current Los Angeles Angels star Mike Trout.
The one-of-a-kind 2009 Bowman Chrome Draft Prospects Superfactor card sold at Goldin Auctions for a remarkable $3.93 million.
The growth of the sports card market and increasing value of the T206 Wagner means that even the lowest condition examples are now fetching seven-figure sums.
Last month a card graded Poor (1) sold at Mile High for $1.17 million, marking a new record in the grade, and next week another example graded PSA 1 will go up for sale at Goldin Auctions with an estimate of $1 million+.
That same card previously sold back in 2004 for just over $100,000, illustrating a 10x increase in value over the past 16 years.
"We've seen a lot of high-profile cards leave our office to record prices this year, but to hold the record for 1909-11 T206 Wagner sales at three different grade levels as well as the highest price ever paid … that's something we're especially proud of" said MHCC President and CEO Brian Drent.