Sean Connery's gun from the very first James Bond film Dr No is heading to auction in Beverly Hills next month at Julien's.
The company's Icons & Idols sale on December 3 will offer the Walther PP handgun, used on-screen by Connery and estimated at $150,000 – $200,000.
The iconic silhouette of James Bond holding his Walther PPK pistol has become one of the most famous images in cinema history.
The handgun became synonymous with the character, and was used in every Bond film from Dr No (1962) through to Tomorrow Never Dies (1997).
The gun up for sale at Julien's is one of two examples used during filming of Dr No, and spent several decades in the archive of BAPTY, the company which supplied weapons to the film series.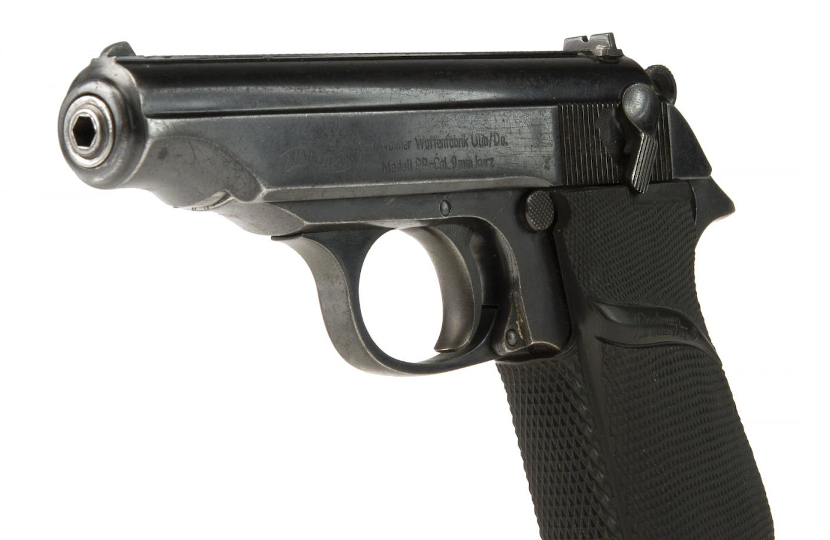 Although Dr No was the first James Bond story committed to film in 1962, it was in fact the sixth novel in the series by Ian Fleming.
In the first five books Bond is described as using a Beretta 418, similar to the weapon Fleming himself carried whilst serving in Naval Intelligence during WWII.
But when firearms expert Geoffrey Boothroyd contacted Fleming about the accuracy of his books, he noted that Bond should use a more powerful pistol.
He suggested the German-made Walther PPK, as it used a cartridge which was easily available around the world – making it perfect for a jet-setting super spy.
In return for his advice, Fleming put Boothroyd in his next book. Bond is issued his new weapon by 'Major Boothroyd', who 'M' describes as the "greatest small arms expert in the world".
This character would soon become better known as 'Q', the supplier of 007's various guns and gadgets for the rest of the series.
Bond used the Walther PPK on-screen until 1997, when the character made the transition to the larger Walther P99.
The auction will be the first major sale of James Bond memorabilia since the passing of Sean Connery, who is regarded by fans as the greatest on-screen 007 of all-time.