The world's most valuable whisky collection ever offered for auction will hit the block at Sotheby's in London next month.
Dubbed 'The Ultimate Whisky Collection', the sale will feature 467 bottles and 9 casks from a remarkable single-owner collection, with a value estimated in the region of £4 million ($4.93 million).
The collection was assembled over the course of 20 years by an American connoisseur, and features rare bottles from distilleries such as Macallan, Bowmore, Dalmore, Springbank, Glenfiddich and Laphroaig.
The auction will be the first dedicated sale of spirits conducted by Sotheby's Wine Department, and will take place at London's Olympia alongside the RM Sotheby's sale of vintage blue chip automobiles.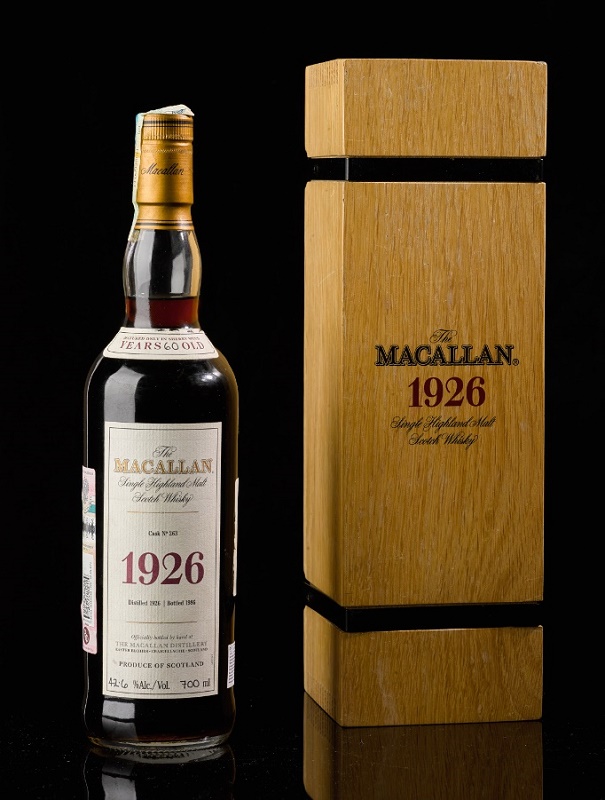 "This groundbreaking sale reminds me of the first wine sales that Sotheby's held in New York in 1994 and Hong Kong in 2009 and we believe it will come to be viewed as a similarly historic moment in the spirits market," said Jamie Ritchie, Chairman of Sotheby's Wine.
Leading the collection is a bottle of the 60 years old Macallan 1926, described as "The 'Holy Grail' of Whisky", which comes with an estimate of £350,000-£450,000 ($420,000-$500,000).
The bottle contains whisky from cask #263 of the vintage, which produced just 40 bottles.
Twenty four of those bottles were then given labels by the artists Peter Blake and Valerio Adami, and today those examples have been known to fetch more than $1 million at auction.
A further bottle was given a hand-painted label by the Irish artist Michael Dillon, and in 2018 that bottle sold at Christie's for £1,200,000 ($1,528,800), making it the world's most expensive bottle of whisky.
The bottle of 60 year old Macallan 1926 offered in the collection is one of 12 examples labelled as part of the distillery's Fine and Rare series.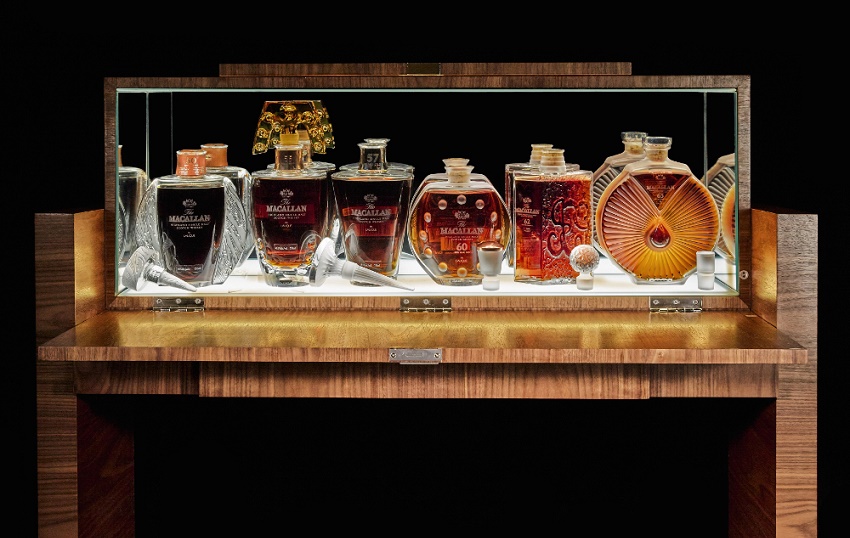 Half of the entire collection consists of bottles from the renowned Macallan distillery, with a combined estimate of £2.2 million ($2.7 million).
Further Macallan highlights will include two complete sets of The Macallan 50 Year, Lalique Edition Six Pillars Collection, each housed in custom-made cabinets and valued at £300,000-£450,000 ($350,000-$500,000).
Away from Macallan there are rarities such as the Bowmore 1957 54 Year Old 'Crashing Waves', estimated at £85,000-£110,000 ($100,000-$130,000); the Springbank 51 Year Old (Released 1970) 1919, valued at £100,000-£140,000 ( $120,000-$170,000); and the 59 year old Dalmore Eos 1951, estimated at £50,000-£65,000 ($60,000-$75,000).
"Collecting whisky over these past twenty years has been a real passion of mine, though it was not something I set out to do," said the consignor, who wishes to remain anonymous.
"I have always loved drinking whisky… but I was a wine collector first. I then found myself looking at unique bottles of Scotch, initially attracted by the beauty of the labels. So I started this collection and realised that if I really spent time on it and was selective in my choices, I might be able to put together something significant and unique.
"Having cherished these bottles, I am now ready to share them with collectors around the world. I hope they find good homes in the hands of whisky lovers who will enjoy the experience as much as I did, both the drinking of them and the sense of history that each of these bottles brings."