A trumpet owned by the legendary jazz musician Miles Davis will be offered for auction next month, as part of the Christie's Exceptional sale in New York.
The unique Martin Committee 'Moon and Stars' Trumpet has been described as "a holy relic" for jazz lovers, and is expected to sell for $70,000 – $100,000 on October 29.
Miles Davis is regarded as one of the most influential musicians of the 20th century, and is known to many as the "Picasso of Jazz".
His 1959 album Kind of Blue remains the biggest-selling jazz album of all-time, and his experimentation with genres from cool jazz and hard bop to rock, funk and electronic music have inspired generations of musicians.
Davis favoured the 'Martin Committee' model throughout his career, and when production ceased in 1960s, due to a takeover of the company, Martin continued to custom-make them for especially for him.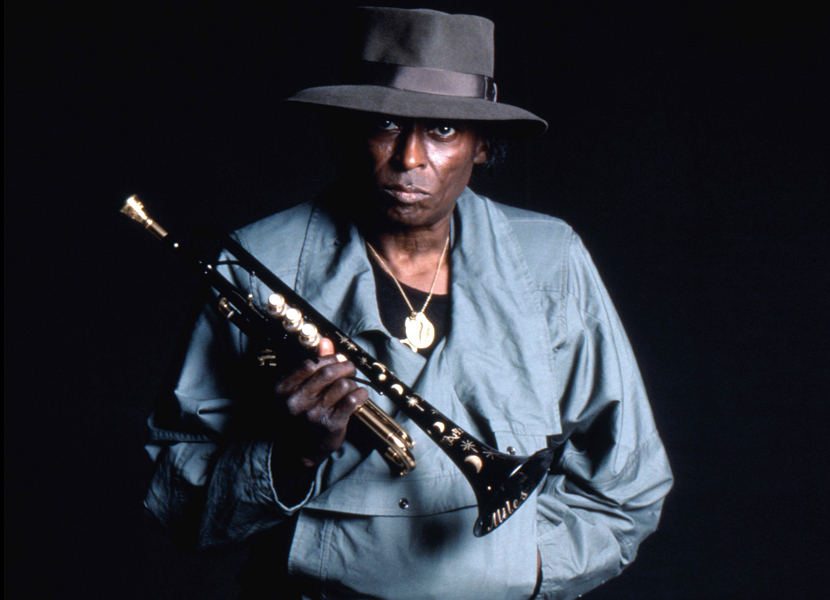 In 1975 Davis was forced to withdraw from professional life due to a combination of exhaustion, illness and a battle with addiction.
However, following an intervention from his friends and a period of rest and recovery he began performing in 1980, and marked his return by ordering a set of three custom Martin Committee horns.
The black, red and blue instruments were the work of designer Larry Ramirez, who decorated them with a gilt moon and stars motif, with the name 'Miles' inscribed inside the bell.
Following his death in 1991, the black trumpet was buried alongside Davis at Woodlawn Cemetery in the Bronx, and the red trumpet remains in the private collection of his family.
The blue trumpet offered at Christie's was later owned by fellow jazz musician George Benson, who collaborated with Davis in the mid-1960s, before being acquired by the current consignor.
"We are over the moon to be offering this beautiful instrument made for jazz legend Miles Davis," said Becky MacGuire, Director of The Exceptional Sale.
"Miles Davis's music has that same magical, transformative power to move us that a great masterpiece of painting or sculpture does. His iconic trumpet couldn't be more perfect for this 'best of the best' auction."