An incredibly rare Saber-Tooth Cat skull could fetch up to $1 million when it goes up for sale at Heritage Auctions in Dallas later this month.
Regarded as "the iconic American fossil", the Saber-Tooth Cat skull was recovered from the La Brea Formation in Los Angeles and is one of only a handful remaining in private hands.
Having spent tens of thousands of years preserved beneath layers of tar, the skull is now set to spark a bidding war between collectors, with an estimated value of $700,000 – $1 million.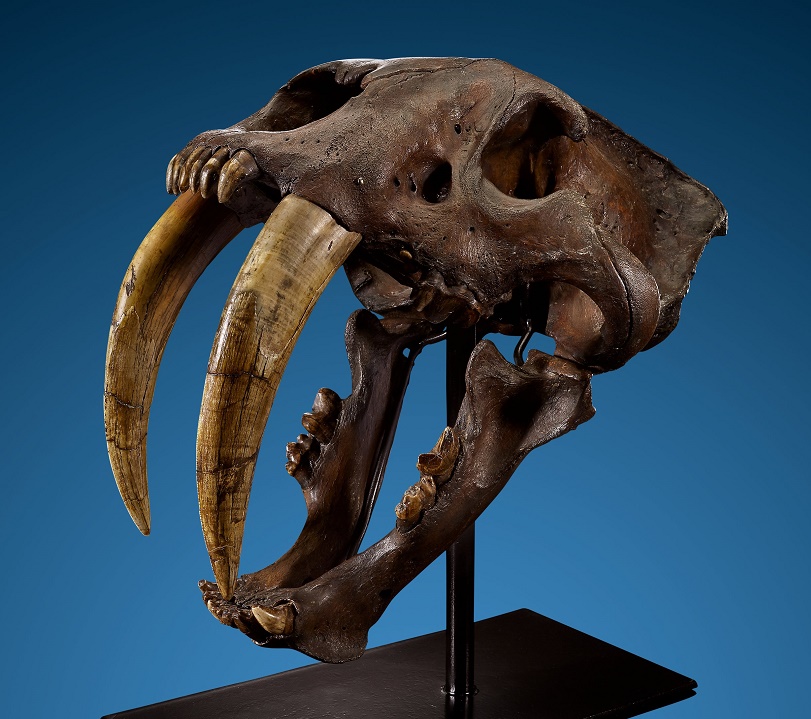 The Saber-Tooth Cat, also known as 'Smilodon fatalis', lived in the Americas during the Ice Age, between 2.5 million B.C and 10,000 B.C.
The creature was roughly the same size and weight as a modern-day African Lion, with well-developed forelimbs and exceptionally long upper canine teeth.
The vast majority of Saber-Tooth Cat fossils have been discovered at the famous La Brea Tar Pits, along with other large mammals of the Pleistocene epoch such as mammoths, dire wolves, short-faced bears and ground sloths.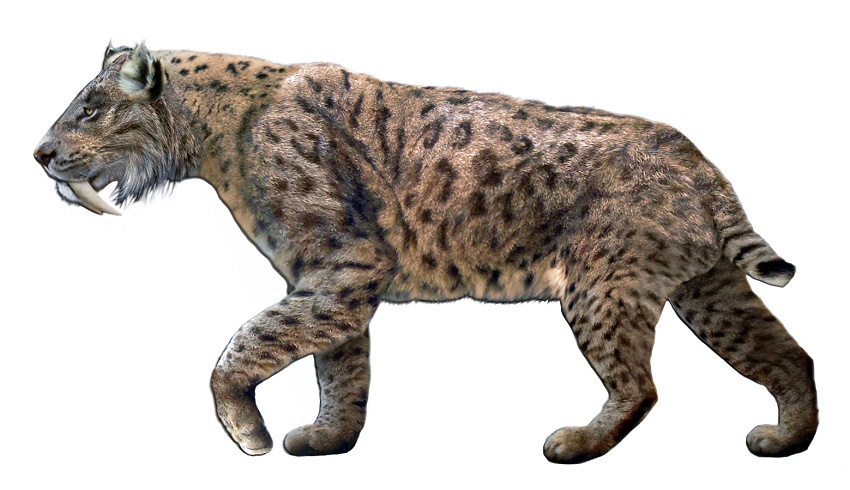 But despite the huge haul of specimens recovered from the La Brea Formation over the decades, it's believed that less than 10 complete Saber-Tooth Cat skulls are commercially available to collectors.
The formation has been closed to private collectors for almost 50 years, and the majority of fossils discovered there are now owned by institutions such as the George C. Page Museum in Los Angeles, which houses a collection of hundreds of Smilodon fatalis fossils.
The highly rare skull offered at Heritage is described as "the finest ever to become available on the open market", and is unmatched in both its condition and size, measuring 14 inches long with 10-inch scimitar-shaped canine teeth.
Due to its extreme rarity on the open market, and its status as the official state fossil of California, there's every chance the skull could fetch a seven-figure sum.
The Saber Tooth Cat isn't the only fearsome predator on offer at Heritage this month, with several other impressive specimens snapping at its heels.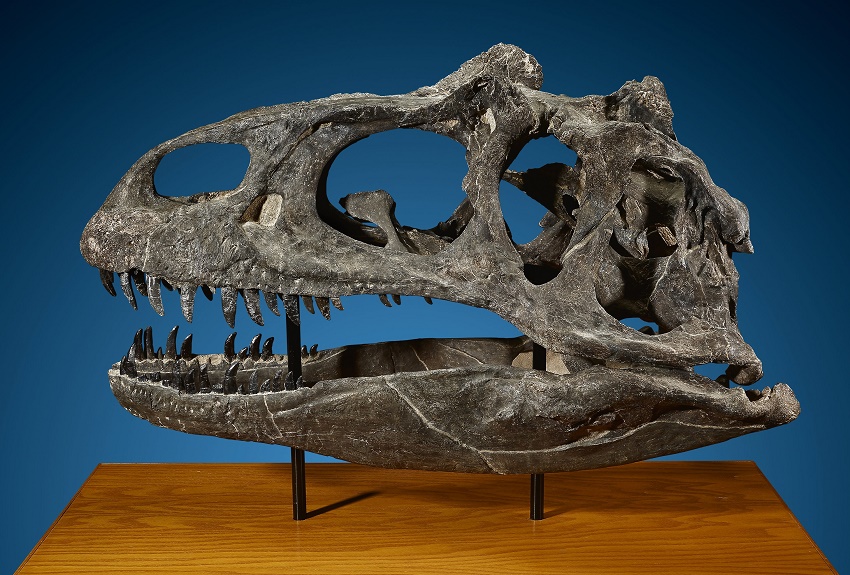 These are led by a huge, museum-quality skull of an Allosaurus, the most dangerous predator of the Jurassic Period that lived 155 to 145 million years ago.
Measuring over three feet in length, and with 12 of its original sharp teeth, the impressive skull was discovered at the renowned Morrison Formation in Wyoming, and is estimated at $250,000 – $350,000.
Further highlights include the skull of Mosasaur, the dominant marine predator of the Cetacious Period, estimated at $30,000 – $50,000; and the skull of a 17ft-long Ice Age Alligator, valued at $15,000 – $25,000.
The Heritage Auctions Nature and Science Signature Auction takes place in Dallas on September 28.