A 3,000-year-old sculpture of the Egyptian King Tutankhamen has sold amidst controversy at Christie's in London for £4,746,250 ($5.9 million).
Prior to the sale on July 4, many had called for the sculpture to be returned to Egypt under suspicion it had originally been looted from the Temple of Luxor.
The Egyptian foreign ministry reportedly contacted both the British government and UNESCO, seeking to halt the sale on the grounds that the sculpture had been taken from the country illegally.
Under Egyptian law, any archaeological treasures discovered after 1983 belong to the government; and any found before then can only be sold or owned privately if a valid legal document of ownership can be provided.
According to Christie's, the Tutankhamen head had originally belonged to German collector Prinz Wilhelm von Thurn und Taxis in the 1960s, before passing to Austrian dealer Joseph Messina in the mid-1970s, and then the German dealer Heinz Herzer in 1985.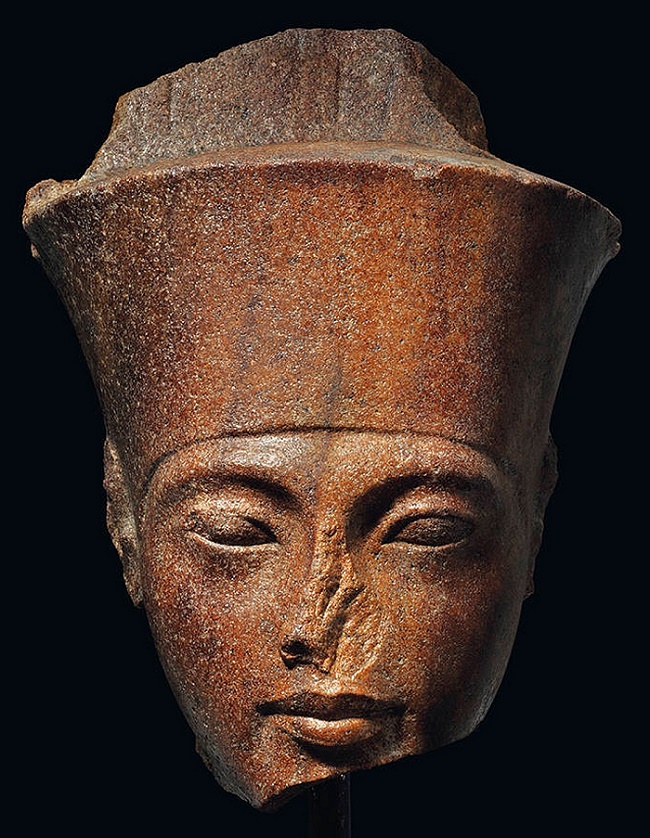 But despite Egyptian attempts the sale went ahead, and afterwards Christie's issued a statement defending the auction as "honourable":
"This was a rare, beautiful and important work. We recognise that historic objects can raise complex discussions about the past; yet our role today is to work to continue to provide a transparent, legitimate marketplace upholding the highest standards for the transfer of objects.
"There is an honourable market for ancient art and we believe it is in the public interest that works come out into the open with the opportunity for them to be researched, as well as seen and enjoyed by global audiences."
Tutankhamen was just nine years old when he ascended to the Egyptian throne in1333 BC, and he ruled for a decade until his untimely death in 1323 BC.
Howard Carter's discovery of his undisturbed tomb in 1923 captured imaginations around the world, leading to a cultural fascination with Ancient Egypt, and today Tutankhamen is the most well-known of all Egyptian
The name Tutankhamen translates as "the living image of Amen", and the sculpture features his distinctive face depicted on the head of the God Amen, in an attempt to associate him with the powerful deity.
The sculpture was created in the 'Amarna' period, a brief period lasting around 20 years during which Egyptian sculptors worked in a far more naturalistic style.
"This piece is so special because when you stand in front of it you're just blown away by the fact that a sculptor, over 3,000 years ago, used all his skills to create the most beautiful representation of the king," said Christie's Head of Ancient Art & Antiquities Laetitia Delaloye.
"The flesh, the eyes, the lips, are extremely naturalistic, there is no stylisation."
As yet the buyer of the $5.9 million sculpture has not been revealed, but the controversy surrounding the sale means all eyes could be on the new owner and their intentions for the piece in the coming months.