A rare and important sculpture by Amedeo Modigliani could sell for up to $40 million when it goes up for auction at Christie's next month.
Modigliani's limestone sculpture Tête, circa 1911-12, will cross the block on May 11 during Christie's New York Evening Sale of Impressionist and Modern Art.
Tête is one of the last of those sculptures remaining in private hands, and looks likely to attract bids from some of the art world's biggest collectors.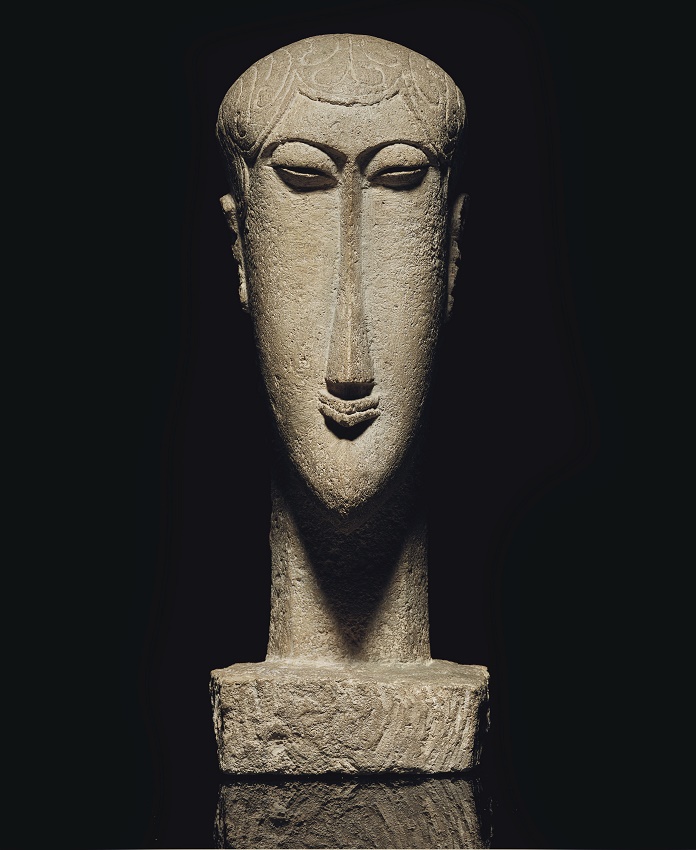 Another similar head sculpture, dating from the same period of 1911-12, sold at Sotheby's in 2014 for $70.7 million, making it the fifth-most expensive sculpture ever sold at auction.
"This is a magical and alluring work by one of the most significant artists of the 20th century," said Giovanna Bertazzoni, Co-Chairman of Impressionist and Modern Art.
"Modigliani's pure and daring shapes have always attracted the attention of international collectors whose collecting interests range from Old Masters, to Modernism and Contemporary art and Contemporary Art.
"This marks the first time that one of Modigliani's highly sought-after carved heads has been offered at auction in five years. The last example was sold in 2014 for a very strong price, offering a perfect illustration of the extraordinary demand around these sculptures, which are so rarely available."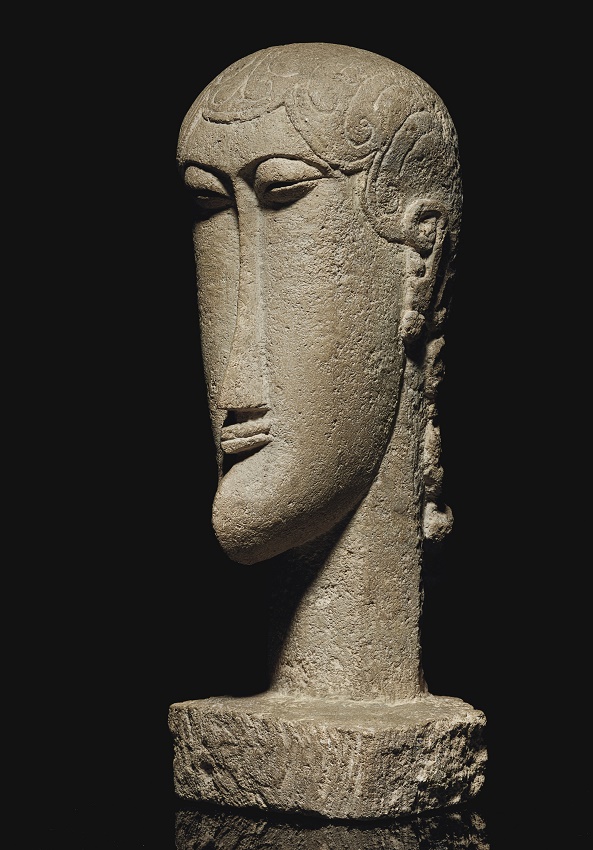 Although Amedeo Modigliani is best-known for his painting, he primarily identified himself as a sculptor due to his love of classical antiquity, having studied as a youth in Rome and Florence.
After moving to Paris in 1906, he was introduced to the sculptor Constantin Brâncuși, and spent a year as his devoted disciple before embarking on his own creative endeavours.
Whilst living a life of drug and alcohol-fuelled debauchery in the Parisian artist's quarter of Montparnasse, Modigliani created a unique series of 26 sculptures between 1911 and 1914.
They took the form of elongated female heads, and reflected the influences of African tribal art along with the classical sculptures of Ancient Greece and Egypt.
However, by 1914 Modigliani's health was failing due to a combination of his tuberculosis and his wild partying, which often resulted in alcohol-induced blackouts.
He began to find the physical exertion of carving stone too much to bear; and the subsequent outbreak of WWI suddenly meant sculpting supplies were hard to come by.
Both these factors led him to abandon sculpting and return to painting, leaving a small but remarkable series of totemic heads which continue to enthral collectors to this day.
Having renounced his chisel, Modigliani then produced his most famous paintings: a series of nude portraits which stopped crowds upon their display in Paris, and almost caused him to be prosecuted for indecency.
In November 2015 one of those paintings, Nu couché, sold at Christie's for $170,405,000, setting a world record price for any Modigliani artwork and becoming the third-most valuable painting ever sold at auction.