This week's featured sale is the 'Into The Groove' sale at Sworder's Auction on July 9.
The company's inaugural pop culture sale takes in art, music, design, furniture, vintage posters and even classic cars from the Post-war era of the 1950s to the present day. Here are 10 of our favourite lots…
Original Tommy film poster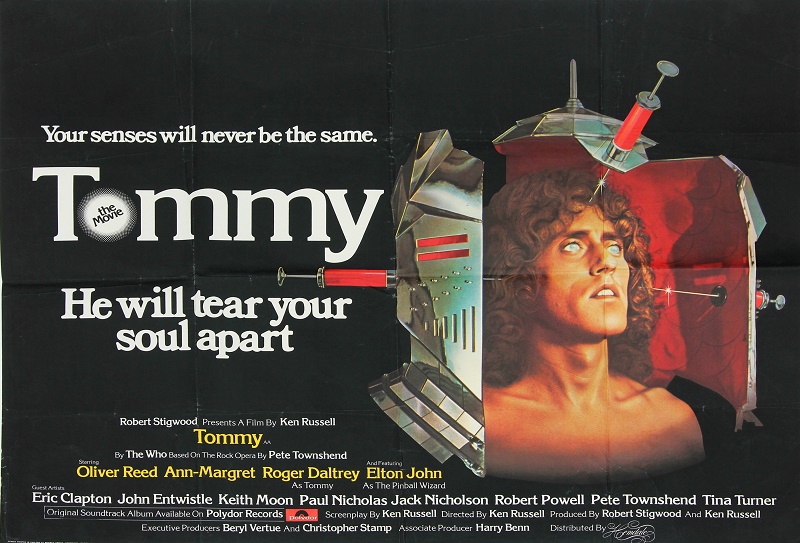 Estimate: £150 – £200
A large British 'quad' format poster for the musical Tommy, a 1975 film based on The Who's legendary rock opera album released in 1969.
The movie was directed by the great British eccentric film-maker Ken Russell, and starred The Who's Roger Daltrey in the lead role along with cameos by the rest of the band, Elton John, Tina Turner and Jack Nicolson.
A vintage 'Bowl-O' pinball machine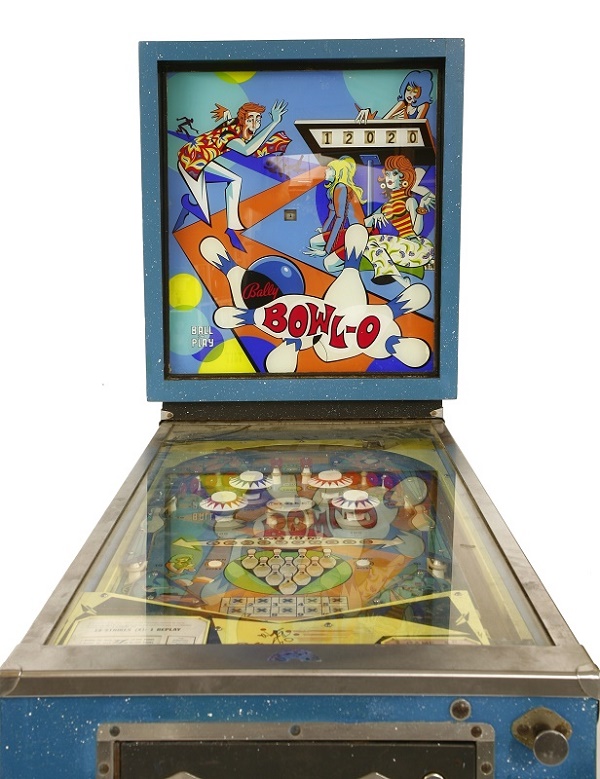 Estimate: £500 – £700
A vintage 'Bowl-O' pinball machine made circa 1970 by the Bally Manufacturing Company, featuring artwork by Christian Marche and Marty Rosenthal.
Lambretta motor scooter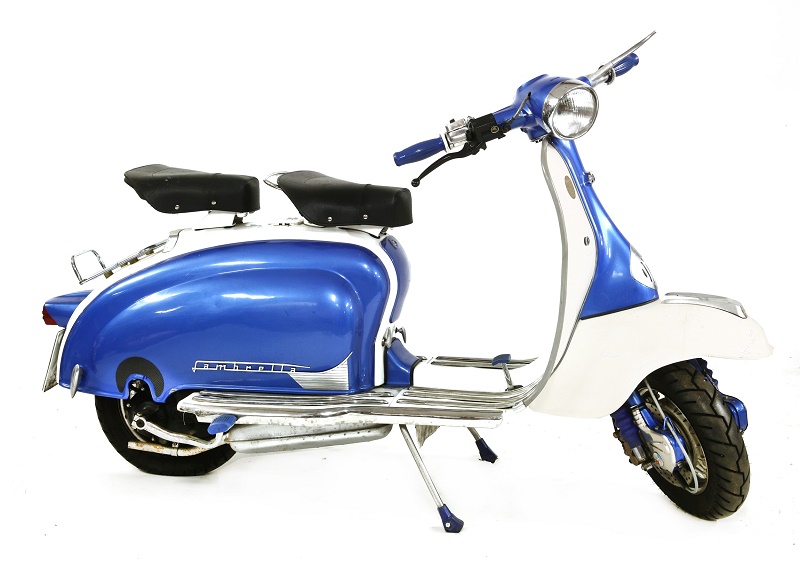 Estimate: £2,000 – £3,000
A Lambretta Innocenti Li 125 Series motor scooter, manufactured in Italy from 1965 – 1969.
Archie Dickens pin-up painting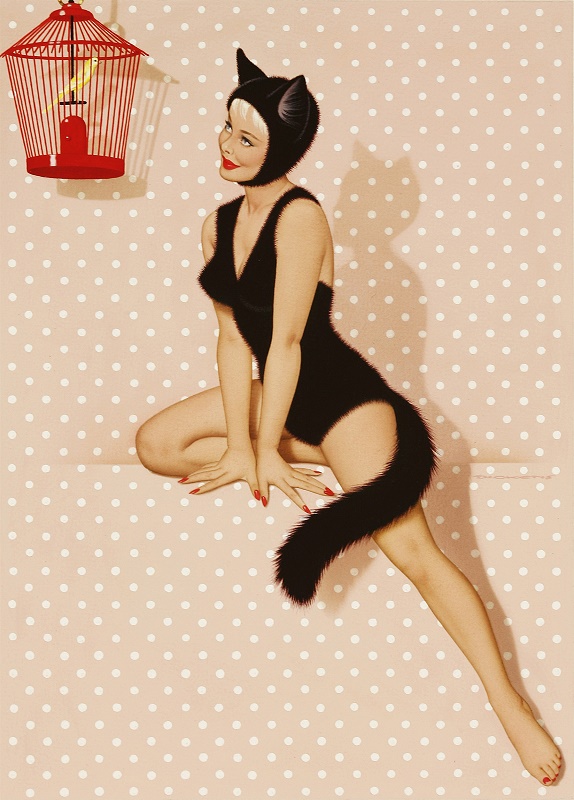 Estimate: £200 – £300
An original artwork entitled "A Woman in a Catsuit Looking at a Canary in a Cage" by Archie Dickens, the renowned British pinup artist and greetings card illustrator who rose to fame following WWII.
David Bowie and The Buzz concert poster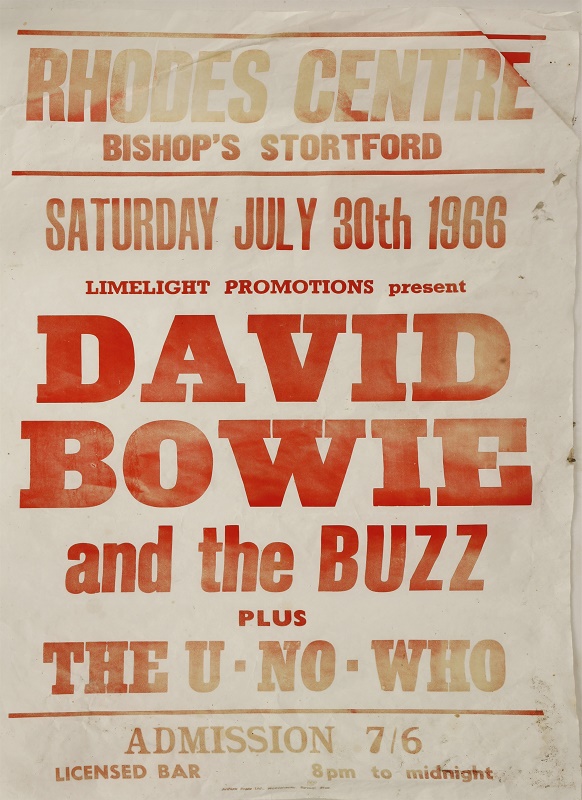 Estimate: £500 – £700
An early David Bowie concert poster for a gig at the Rhodes Centre in Bishops Stortford on Saturday July 30, 1966.
Between February and December 1966 David Bowie was backed by The Buzz, a band assembled via an advert placed in Melody Maker by Bowie's manager Ralph Horton.
After recording a couple of unsuccessful singles, he eventually let the musicians go to focus on his career as a solo artist – although it would be another three years before he found success with the single Space Oddity in 1969.
Soviet MiG-25 pilot's helmet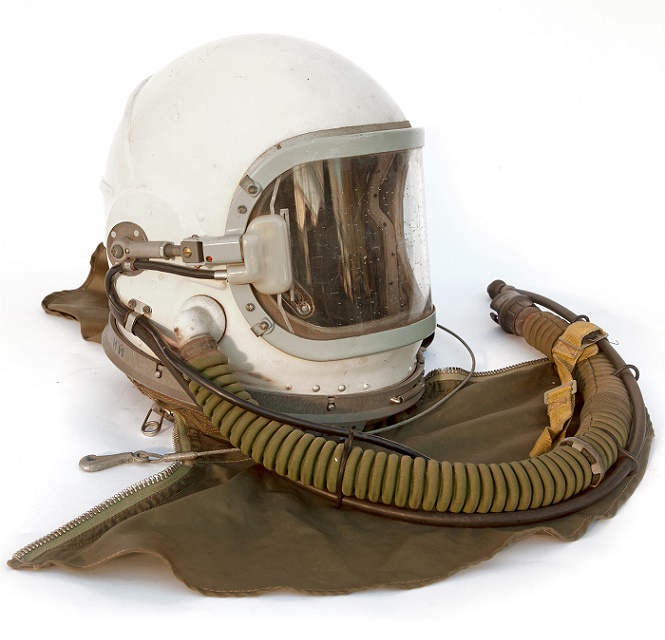 Estimate: £600 – £800
A pilot's helmet constructed for use at high altitude by Soviet MiG fighter pilots, including the original pilot's name 'Stodolski' printed on the back in Cyrillic script.
The helmet is dated circa 1960 – 1965, at the height of the Cold War, and is an evocative symbol of the military and cultural tensions between the East and West in the mid-20th century.
A dining table and four dining chairs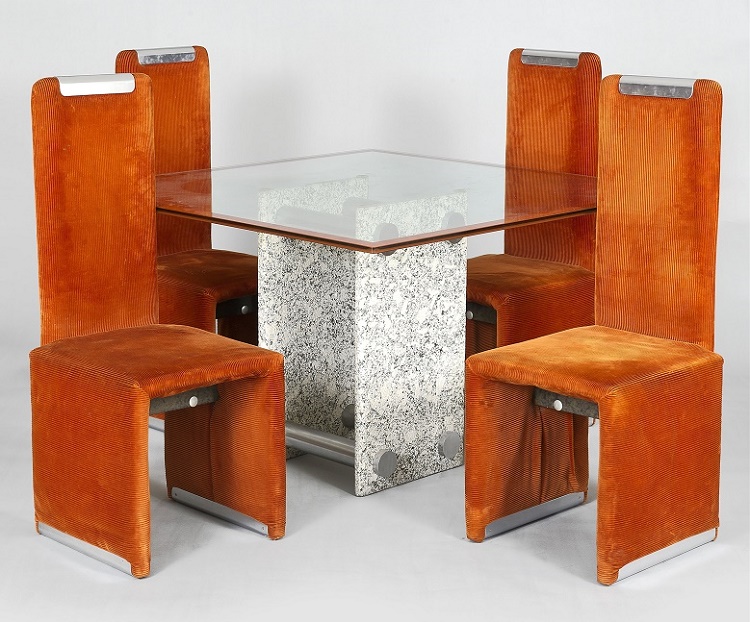 Estimate: £1,000 – £1,500
A 1970s-era dining table with a glass top on a marble and chrome plinth, along with four matching dining chairs with orange corduroy upholstery, produced by the Italian furniture designer Saporiti.
Campbell's Andy Warhol 'Souper' dress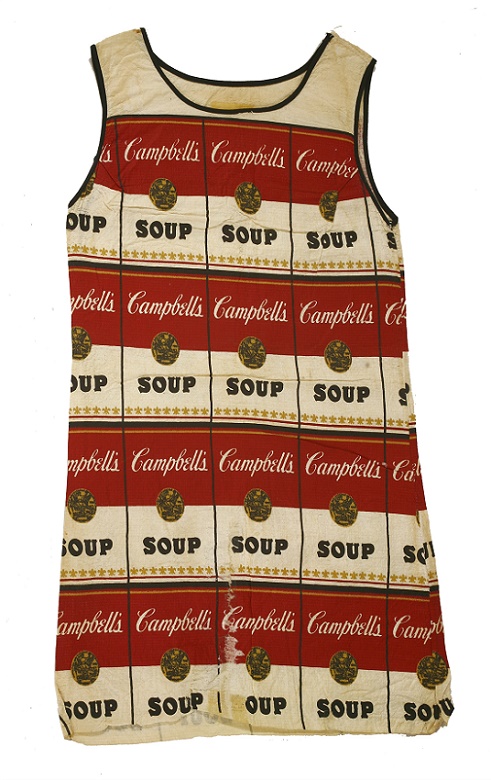 Estimate: £1,000 – £1,500
Between 1965 and 1968 the Campbell's Soup company produced the 'Souper' dress, based on Andy Warhol's iconic Pop Art image of their famous soup tin.
The dress was offered to customers for the price of $1 plus two soup tin labels, and was made primarily of paper, making it as disposable as the culture Pop Art was inspired by.
RR126 Radiofonografo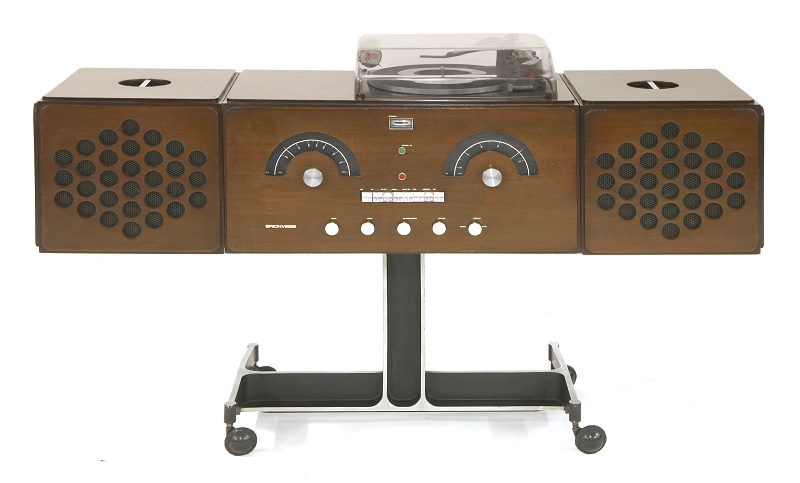 Estimate: £1,400 – £1,600
A stereo system designed by Pier Giacomo and Achille Castiglioni for Brionvega in 1965, now considered an iconic piece of 60s Italian design.
Every U.K #1 single from 1952 until 1992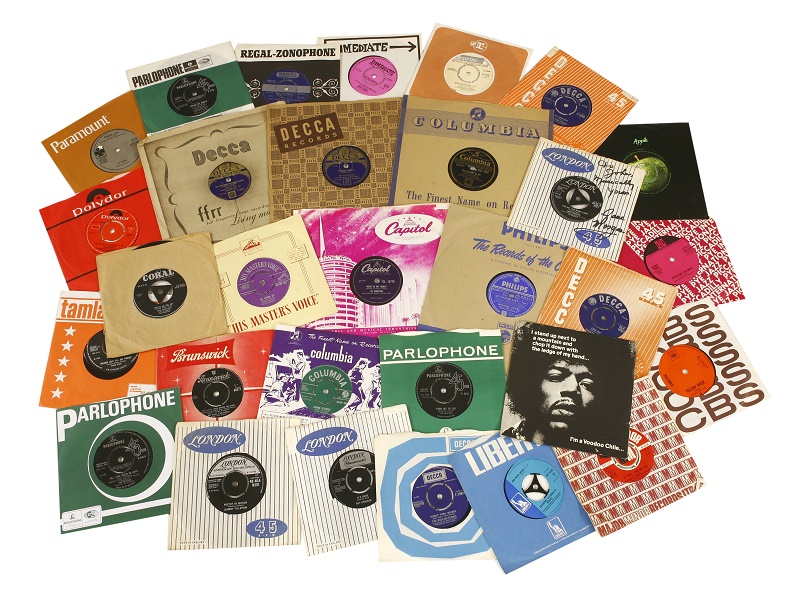 Estimate: £20,000 – £30,000
A unique collection featuring every U.K #1 single from November 1952 to December 1992.
Described as "the ultimate jukebox collection", this archive of 684 singles includes vinyl records on 45 and 78, 12-inch singles, picture discs and coloured vinyl.
It also traces the evolution of pop music over 40 years, and includes hit records by Elvis Presley, The Beatles, The Rolling Stones, David Bowie, ABBA, Michael Jackson, Madonna, Prince and many other iconic artists.