Jeff Koons has reclaimed his title as the world's most valuable living artist, after his sculpture 'Rabbit' sold at Christie's this week for $91 million.
The auction in New York on May 15 saw the famous sculpture soar above its pre-sale estimate of $50 – $70 million to a final price of $91,075,000 (including buyer's premium).
Koons had previously held the record for five years, after his monumental sculpture Balloon Dog (Orange) sold at Christie's in 2013 for $58.4 million.
However, in November 2018 he was temporarily knocked off the top spot by painter David Hockney, whose masterpiece 'Portrait of an Artist (Pool with Two Figures)' sold at Christie's for $90.3 million.
Executed in 1986, Koons' 41″-tall stainless steel Rabbit has been described as "one of the most iconic works of 20th-century art."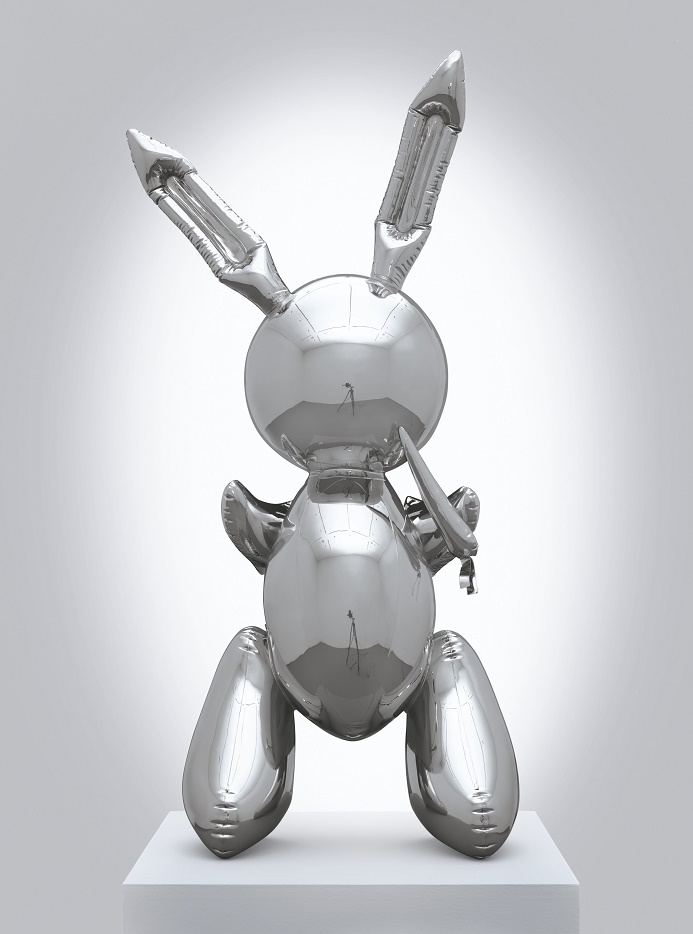 The sculpture is one of only just four examples, with the other three owned by The Broad Art Foundation in Los Angeles, the Museum of Contemporary Art in Chicago, and the National Museum of Qatar.
The copy offered at Christie's was the last remaining in private hands, and has spent the past three decades in the collection of publishing magnate Samuel Irving Newhouse Jr., who acquired from the Gagosian Gallery in 1992.
It was one of 11 works offered from the Newhouse Collection during Christie's 20th Century Week of sales, which together achieved a total of $216,287,500.
Like much of Koons' work it has also proved controversial, equally loved and loathed by art critics since it was first exhibited, and provoking descriptions such as "vacuous", "disposable", "celebratory" and "perfect".
"I think the Bunny works because it performs exactly the way I intended it to," Koons once said of the sculpture. "It is very seductive shiny material and the viewer looks at this and feels for the moment economically secure."