A watch owned by a passenger who died during the sinking of the Titanic has sold for more than $50,000 at Heritage Auctions.
The rusted watch, featuring Hebrew letters for numerals and a depiction of Moses holding the Ten Commandments, realized $57,500 in a sale of historic Americana in Dallas on August 25.
The antique timepiece had originally belonged to Sinai Kantor, a Russian immigrant who lost his life in the disaster on April 15, 1919.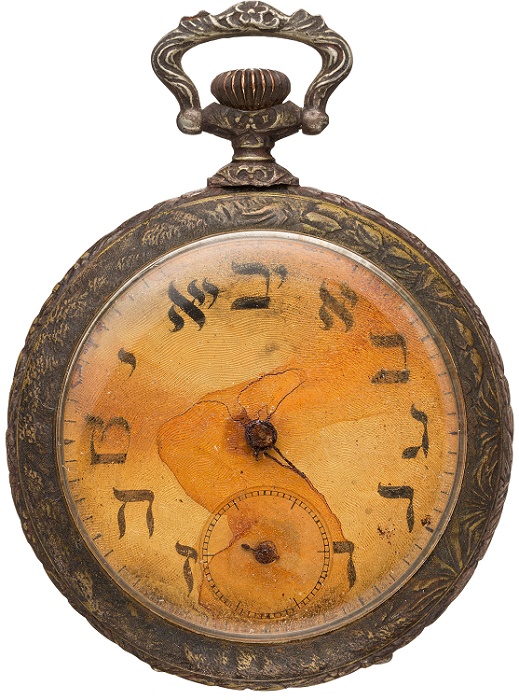 Kantor and his wife Miriam had boarded the ocean liner in Southampton as Second Class passengers, and were travelling to New York to start a new life when tragedy struck.
The young couple were university graduates with plans to study dentistry and medicine when they arrived in America.
In the chaos that followed Miriam was ushered onto lifeboat #12, but Sinai was left onboard due to the strict 'women and children first policy' which saw many couples separated forever.
The following morning, the passengers aboard lifeboat #12 were the last to be rescued by the S.S Carpathia as it swept the area for survivors.
Sinai Kantor's body was sadly pulled from the frozen waters of the Atlantic eight days later by the crew of the C.S. Mackay-Bennett, along with his personal effects which included his pocket watch, his Russian passport and a small telescope.
It took Miriam five weeks to recover her late husband's possessions, and the watch had remained in the family's collection for more than a century before being consigned to the Heritage sale.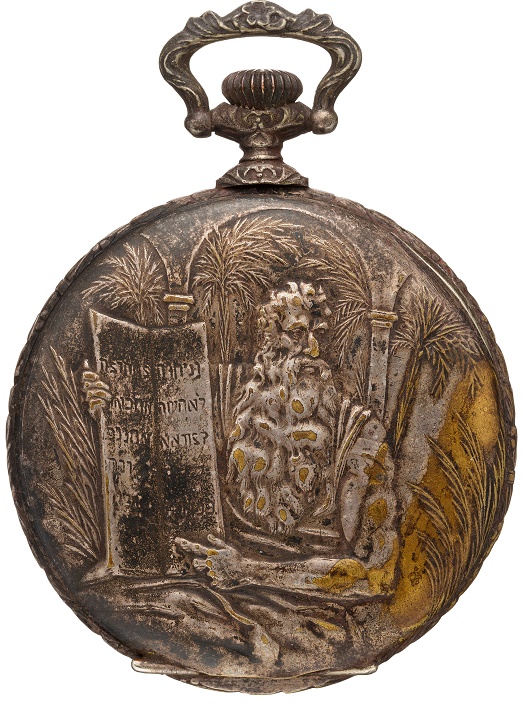 The winning bidder was John Miottel, a collector who specialises in watches relating to the Titanic disaster.
The historic watch will now take pride of place in the San Francisco Bay Area museum's Ocean Liner Section, alongside those owned by wealthy victim Col. John Jacob Astor, the ship's U.S. Postal Clerk Oscar Woody, and Harold Thomas Cottam – the radio operator of the S.S Carpathia who first received the Titanic's distress call.
"It will take one of the primary spots in our collection," said Miottel, adding "I'll be looking for the fifth (timepiece)."
The pocket watch isn't the first timepiece owned by a Titanic victim to hit the auction block.
Back in 2008, the watch owned by ship's steward Edmund Stone sold at Henry Aldridge and Son in the U.K for $154,000 – setting a then-record price for any item of Titanic memorabilia.
The hands of the watch had frozen in time at precisely 2.15 A.M, indicating the exact moment when Stone had entered the water before he drowned.