Our featured sale this week is 'A History of Disneyland & Walt Disney World', which takes place at Van Eaton Galleries in California on December 7 – 8.
The sale is packed with rare treasures from the two famous theme parks – and here are 10 magical lots we'd love to own…
Silver Disneyland Opening Day Press Preview Ticket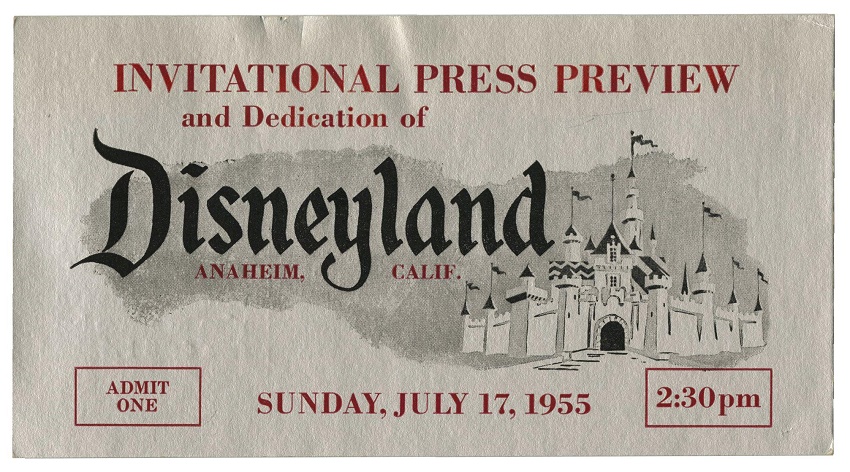 Estimate: $2,000 – $3,000
A rare original press preview ticket from the opening day of Disneyland on August 17, 1955.
The press and special guests were invited to the event at different times, to accommodate the ceremonies broadcast live on national television. This silver ticket allowed entry during the afternoon session at 2:30pm, and features information about the ABC network's live coverage on the reverse.
Star Wars: Galaxy's Edge Construction Sign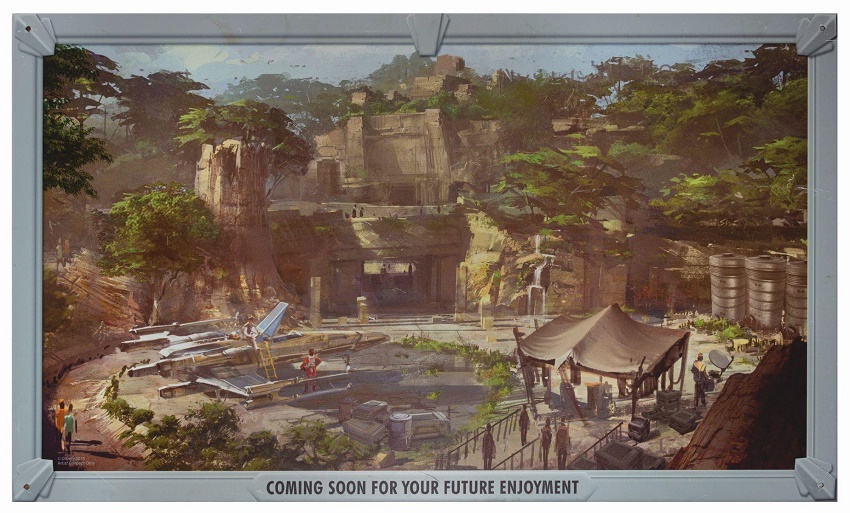 Est: $2,000 – $3,000
An original fence sign promoting the attraction Star Wars: Galaxy's Edge, which opened at Walt Disney World in August 2019 at a cost of around $1 billion.
The large sign was used to hide the construction site and features concept art for the attraction, which allows visitors to explore the Star Wars universe at a remote spaceport on the planet Batuu.
Original Submarine Voyage Attraction Poster
Estimate: $5,000 – $7,000
An original 1959 hand-silkscreened poster for the Tomorrowland Submarine Voyage attraction at Disneyland, designed by artist Sam McKim.
The ride, which submerged visitors in an undersea world filled with sea creatures, lost ships, mermaids and the ruins of Atlantis, opened in 1959 and closed in 1998.
Walt Disney World Mr. Toad's Wild Ride Devil Prop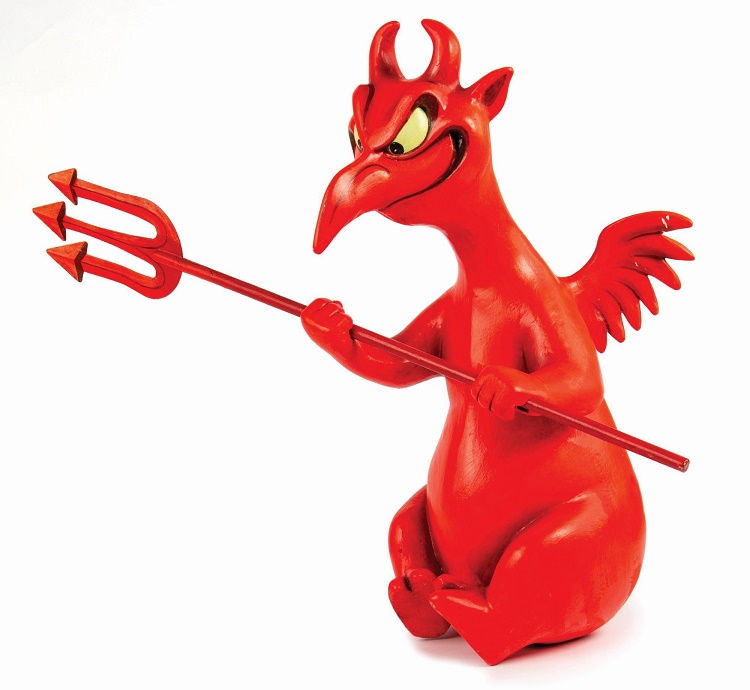 Est: $6,000 – $8,000
An original 1970s hand-painted fiberglass devil prop from the famous Disney World attraction Mr. Toad's Wild Ride.
The ride is based on the Walt Disney adaptation of The Wind in the Willows, in which Toad is sent to the Tower of London for stealing a car and dangerous driving.
The ride ends with an original sequence in which Toad imagines he has gone to Hell for his crimes, and is surrounded by red cartoon demons with pitchforks.
Haunted Mansion Attraction Poster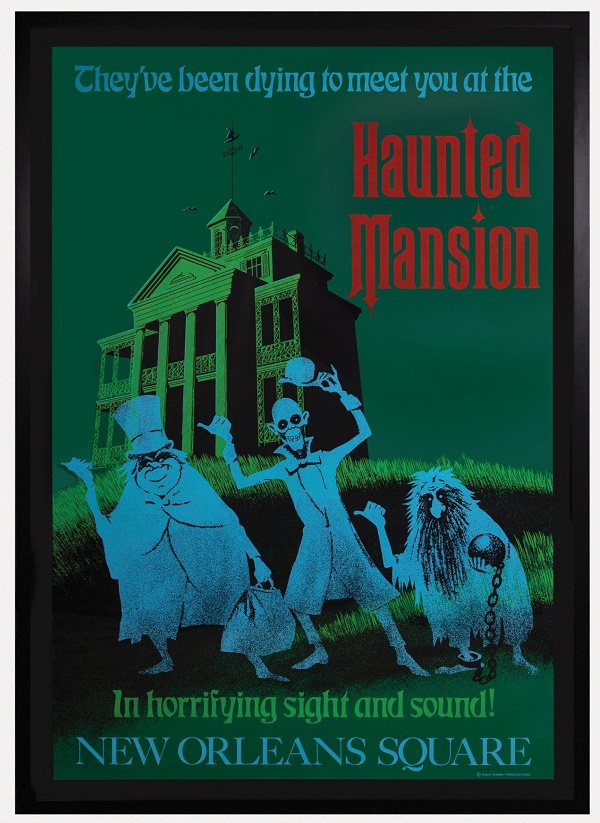 Est: $8,000 – $10,000
An original hand-silkscreened attraction poster for the Haunted Mansion, one of Disneyland's most famous attractions which opened in 1969 and remains in operation 50 years on.
The poster dates from the ride's debut in 1969, and features artwork by the renowned Disney Imagineers Ken Chapman and Marc Davis.
1953 Disneyland Prospectus WED File Copy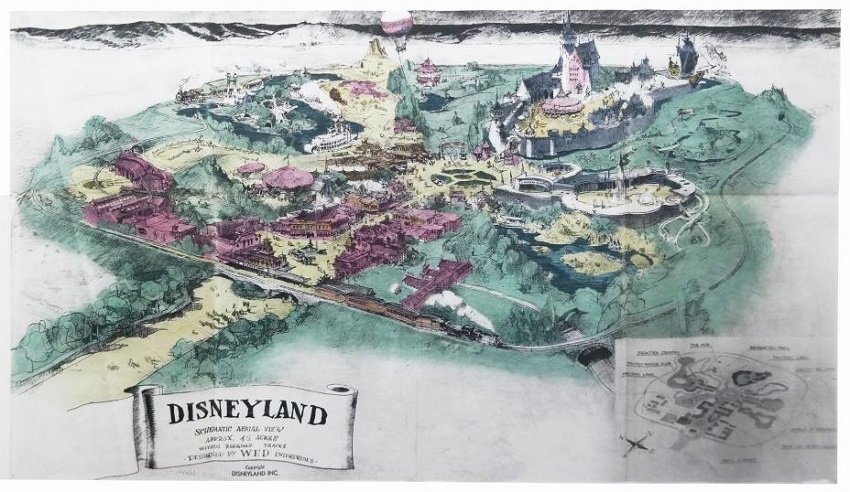 Est: $10,000 – $20,000
An original copy of the 1953 Disneyland prospectus, which Walt Disney used to try and sell his dream of a theme park to investors.
The prospectus included a copy of the original hand-drawn Disneyland map, created by Disney and artist Herb Ryman; a copy of Imagineer Marvin Davis' detailed plot plan for the park; and a 10-page guide describing the various attractions.
Walt Disney handed several copies of the prospectus out during a trip to New York in 1953, which failed to raise funds for the park.
This particular prospectus was used as a file copy in the WED (Disney Imagineering) archives, and is described as "truly a museum quality piece" from the birth of Disneyland.
Figment Journey into Imagination Prop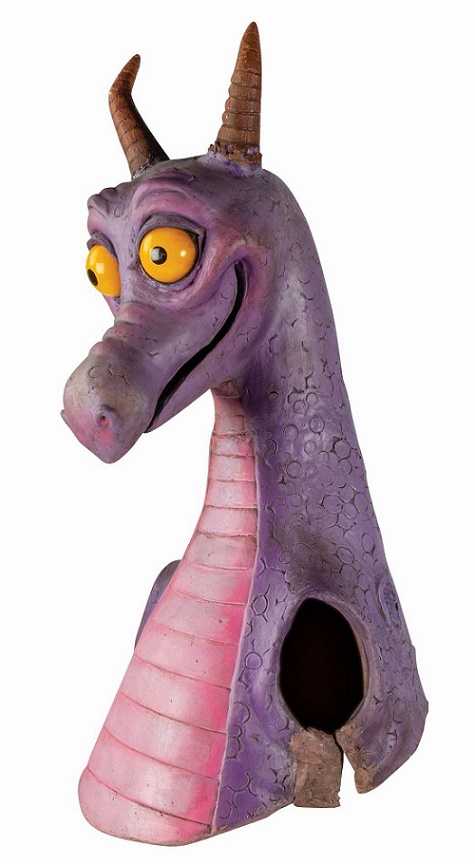 Est: $15,000 – $20,000
A Figment character prop from Epcot's Journey into Imagination, complete with its original hand-painted vinyl skin.
The ride, which opened in 1983, originally included a character known as The Dreamfinder, who introduced visitors to the dragon Figment as they journeyed through rooms inspired by aspects of the imagination.
Original Space Mountain Attraction Vehicle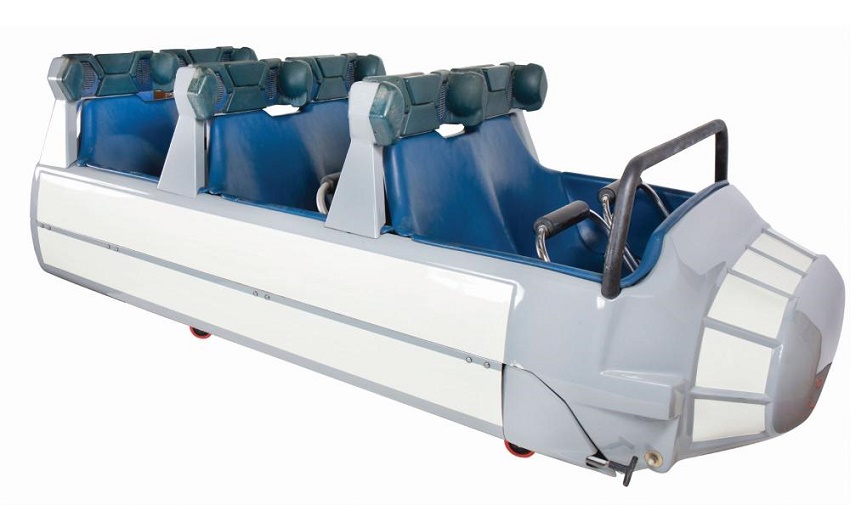 Est: $25,000 – $50,000
An original ride vehicle from the Space Mountain attraction at Disneyland, a space-themed indoor rollercoaster which opened in May 1977 and remains in operation today.
Original Haunted Mansion Stretching Portrait

Est: $100,000 – $150,000
A rare original hand-painted stretching portrait from The Haunted Mansion, circa 1969-1970s.
The portraits appear in the mansion's elevator and stretch as it descends, revealing the full image of the characters and how they met their macabre fates.
This portrait from the earliest days of the attraction was designed by Imagineer Marc Davis and is hand-painted on canvas, unlike later stretching portraits which were printed.
Original Functioning Pair of Enchanted Tiki Room Birds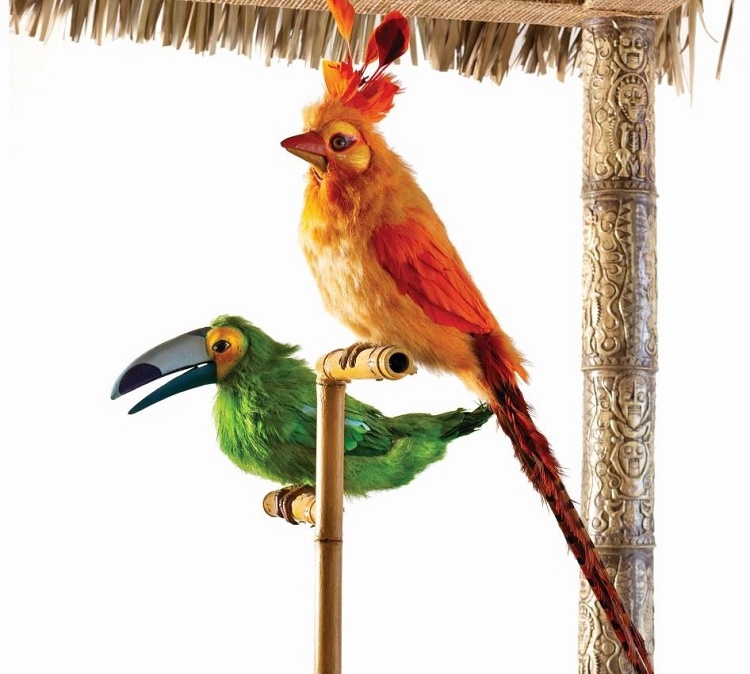 Est: $80,000 – $100,000
A highly rare pair of original animatronic birds from the Enchanted Tiki Room at Disney World, circa 1970s-80s.
The two birds retain their original feathers and mechanisms, and remain in fully-working order, which allows them to move and sing along to recorded songs from the
The Enchanted Tiki Room was the world's first attraction to feature audio-animatronic characters, and included a cast of over 150 talking, singing and dancing birds, flowers, tiki drummers and totem poles.