The Millea Bros. Ltd. Fringe! auction on March 26 features a selection of rare, weird and macabre objects, from outsider art to pop culture relics and beyond. Here are 10 lots we'd love to own…
A Mad Magazine Alfred E. Neuman doll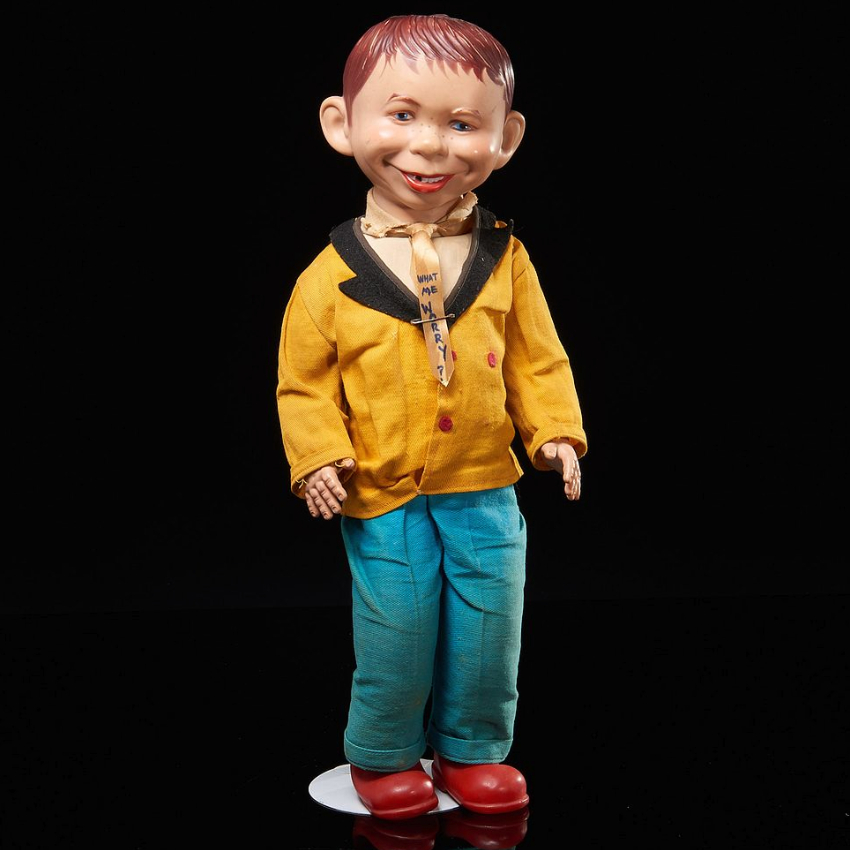 Estimate: $200 – $300
A vintage "What Me Worry" plastic doll model of Alfred E. Neuman, the MAD Magazine mascot, made circa 1961.
J.S. Dewar, dunce hat painting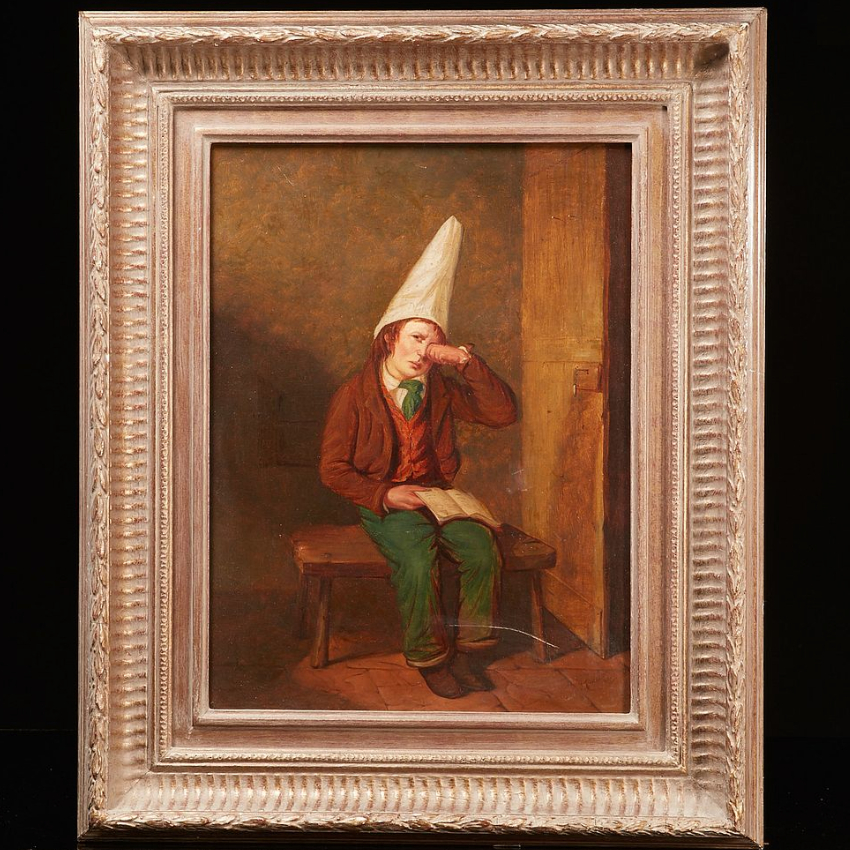 Estimate: $300 – $500
An oil painting entitles "The Remorseful Delinquent", dated 1852, by the British 19th century artist J.S. Dewar.
Antique Masonic initiation "Riding the Goat" cart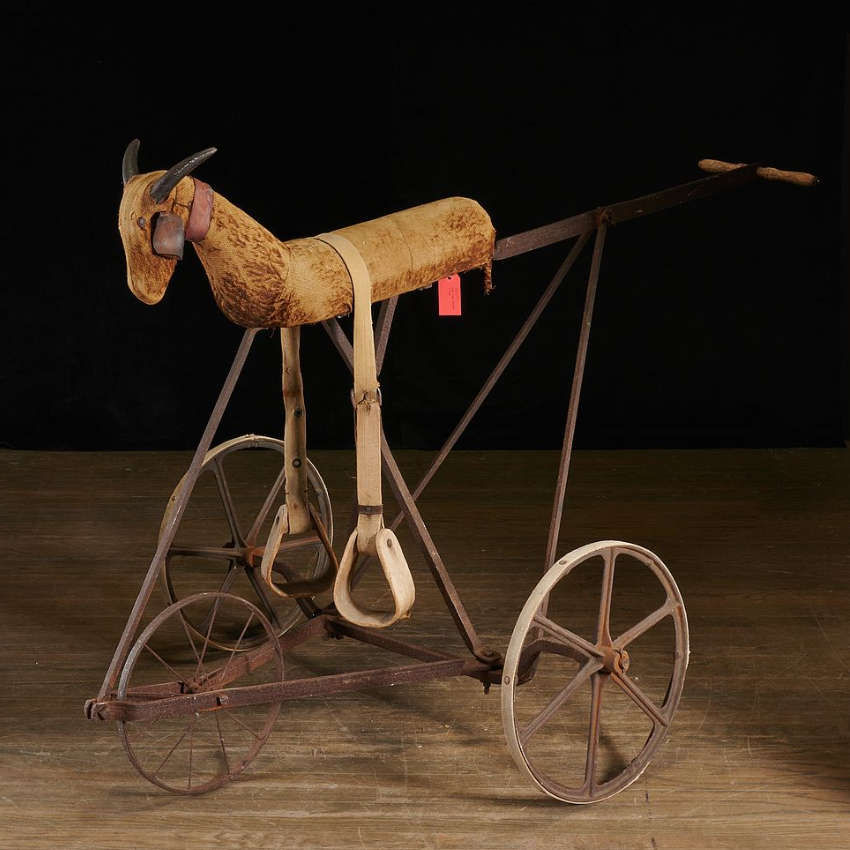 Estimate: $200 – $300
A three-wheeled goat figure with wheels and stirrups, used during Masonic Lodge initiations circa 1900.
Vintage Coleco "The Fonz" pinball machine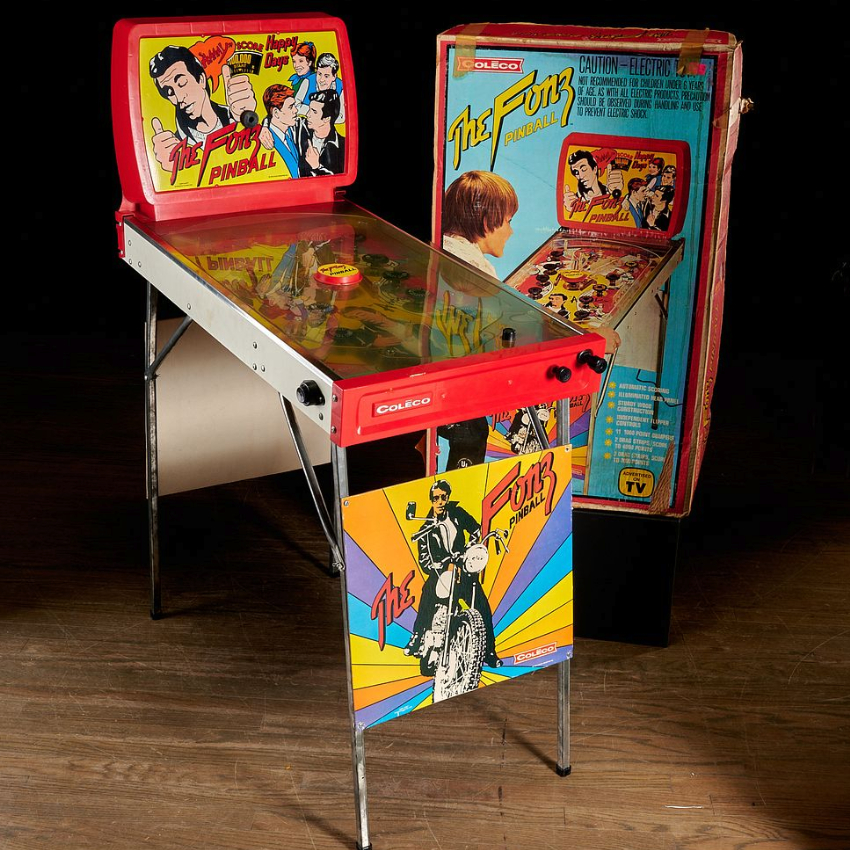 Estimate: $100 – $150
A vintage 1970s electronic pinball game featuring Fonzie from the hit TV show Happy Days.
Vintage marijuana warning poster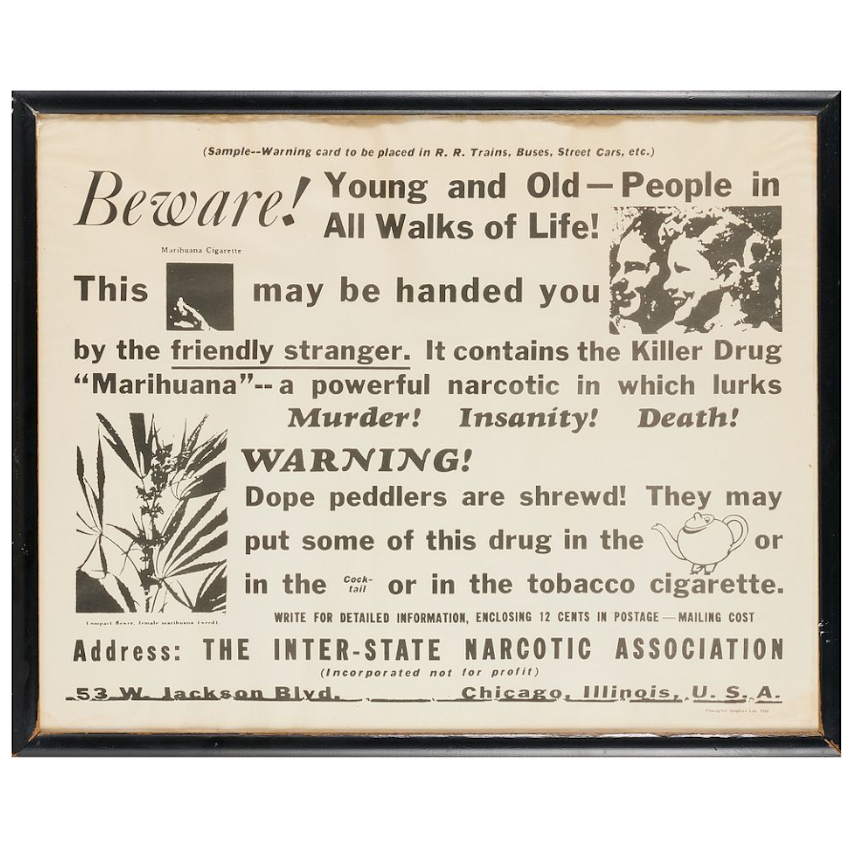 Estimate: $70 – $100
A satirical public notice sign produced in Chicago circa 1966, alerting people to the dangers of marijuana.
Titanic smoking room floor tile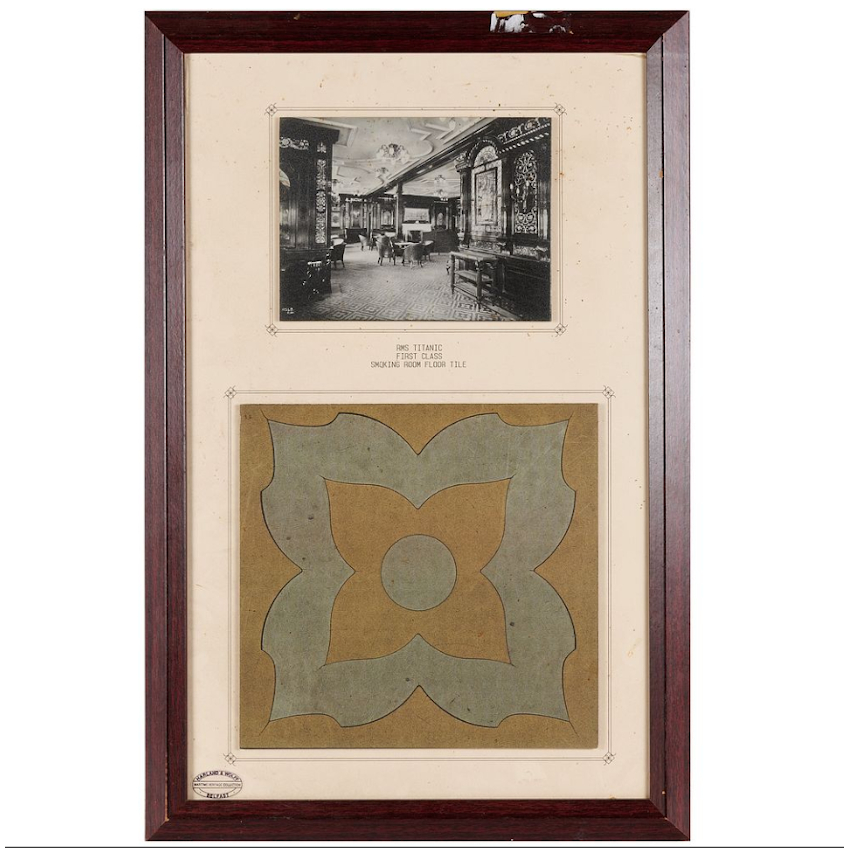 Estimate: $1,000 – $1,500
An original floor tile manufactured for use in the Titanic's First Class smoking room.
When the smoking room floor had been completed, leftover tiles were then used to decorate executive offices at the Harland & Wolff Shipyards, where the Titanic was built.
These tiles were later removed and sold during renovation work in the 1970s.
Space Age couture mannequins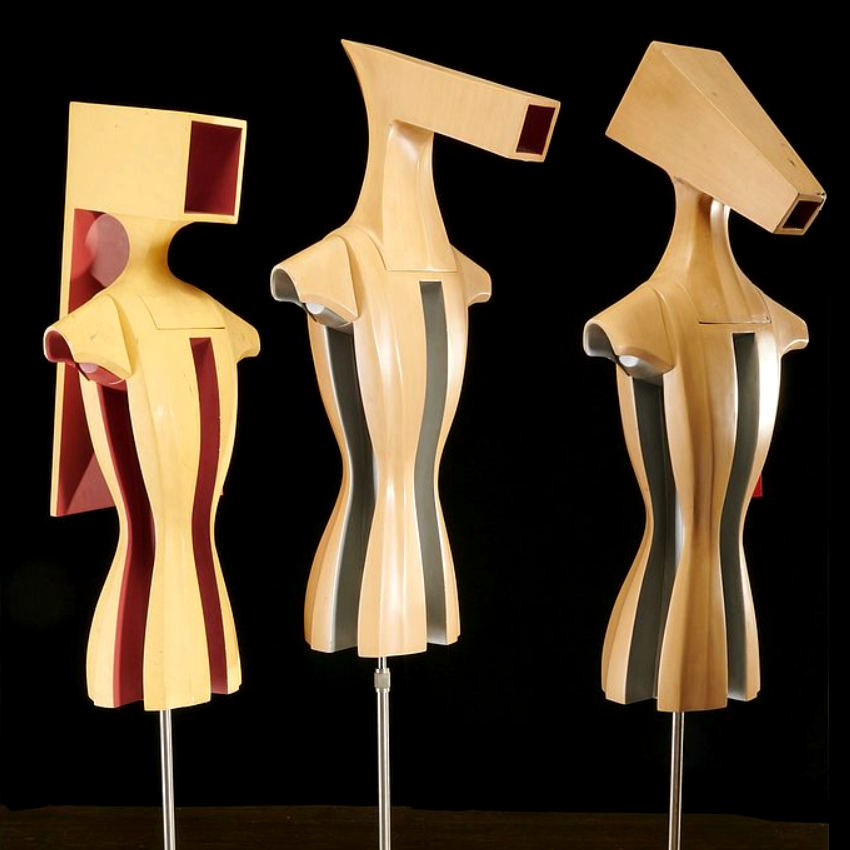 Estimate: $500 – $700
A collection of four futuristic store mannequins from the 1970s, possibly French or Italian, in the style of Rudi Gernreich and Pierre Cardin.
Western pulp original cover art by Gil Cohen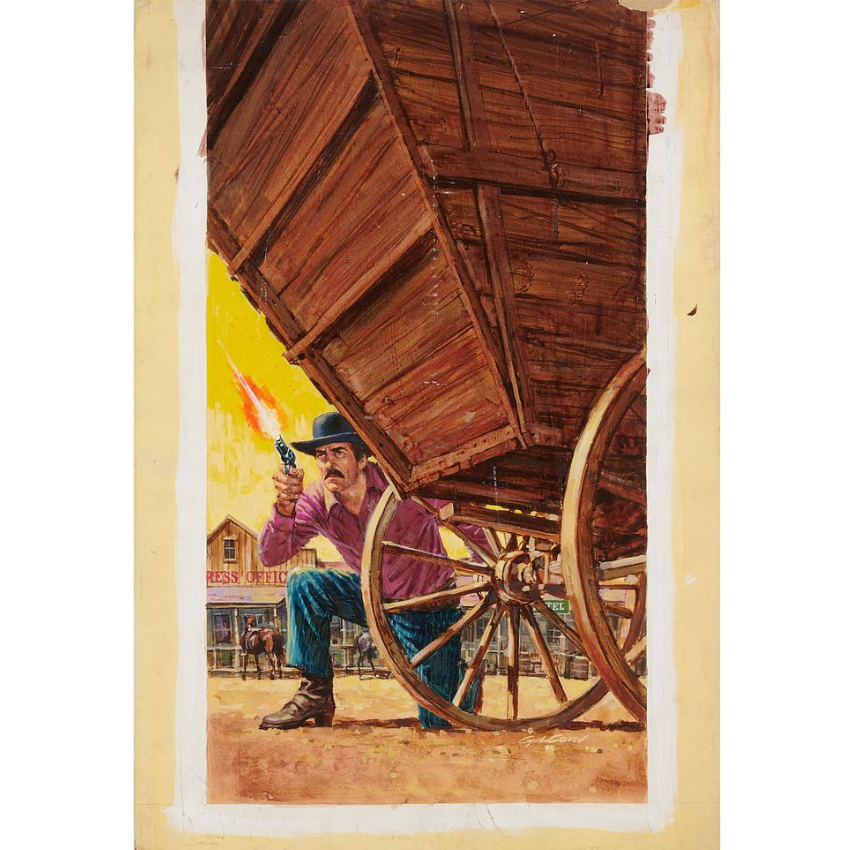 Estimate: $100 – $150
Original cover artwork for the 1972 Western pulp novel "Gun Trap at Bright Water" by American illustrator Gil Cohen.
Large vintage carnival barker figure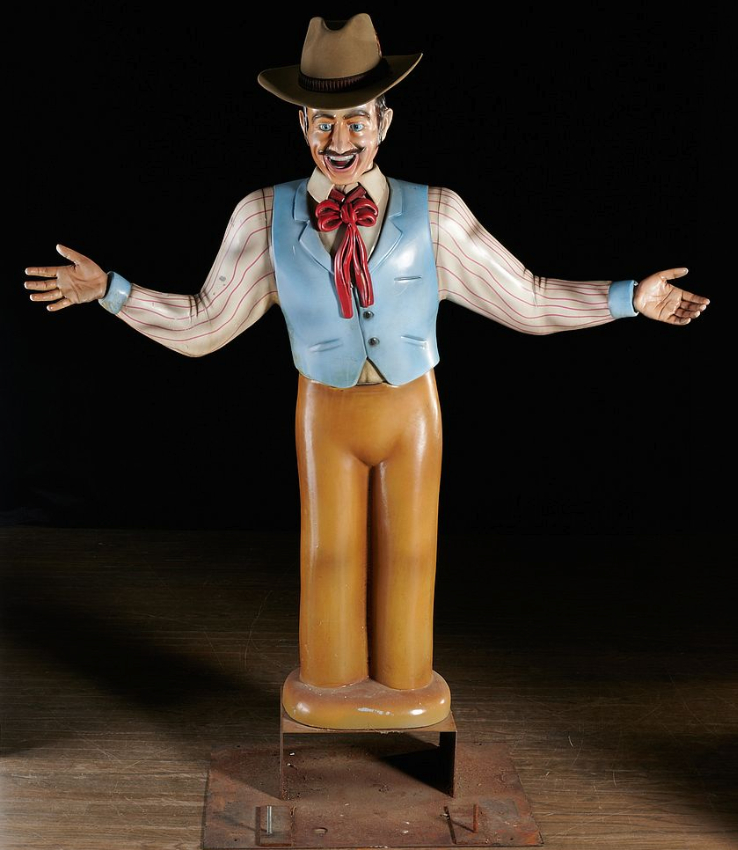 Estimate: $200 – $300
A large vintage Western-themed carnival barker figure, circa 20th c., made from plastic with a genuine Stetson hat.
Ali Diaz collage artwork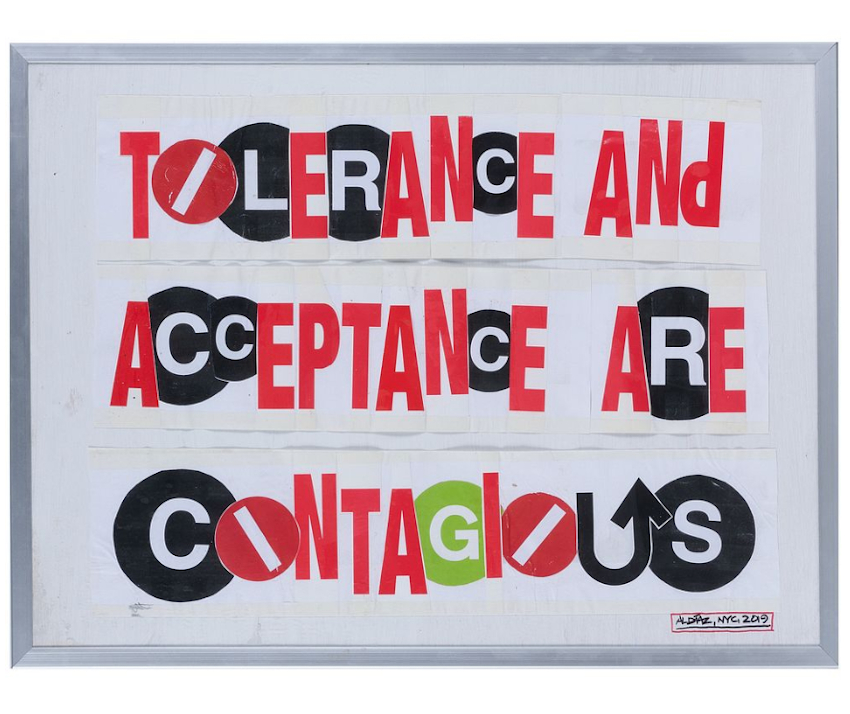 Estimate: $1,500 – $2,500
A collage by American artist Ali Diaz entitled 'Tolerance', made in 2019 to commemorate the anniversary of the "Stonewall" riots in New York.
Diaz was a close friend of Jean Michel Basquiat, and together they worked under the 'SAMO' graffiti tag in NYC during the 1970s.