A collection of rare Disneyland memorabilia will lead a forthcoming auction at California's Van Eaton Galleries next month.
The sale on July 7, 'A Brief History of the Walt Disney Studios', will trace the life and career of Disney, his animators and films, and the iconic theme parks he built.
The highlight of the sale is undoubtedly a single sheet of paper valued at $100,000-200,000, which effectively marked the birth of Disneyland in 1953.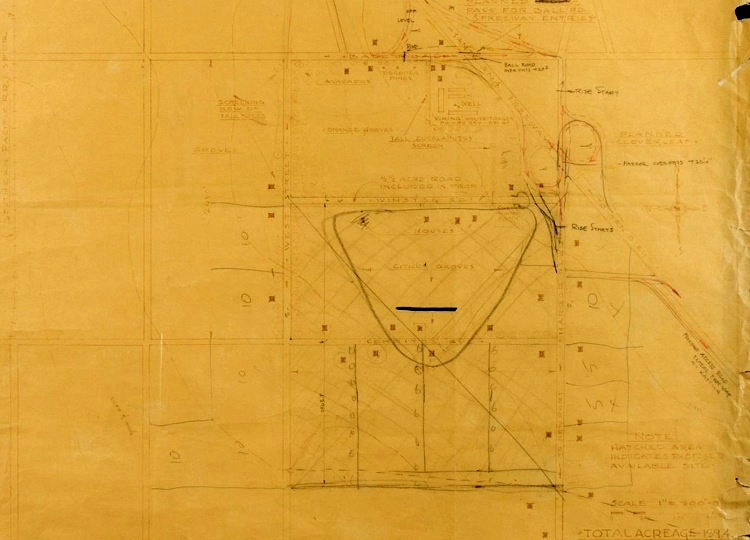 Inspired by fairground rides and Griffith Park in Los Angeles, Walt Disney had initially planned to build a small family attraction near the site of his animation studio in Burbank.
However, as his imagination kicked into gear and ideas began to grow in scale, potential costs spiralled upwards and he realised he needed a far larger site.
To this end he purchased 160 acres of orange groves and walnut trees in Anaheim, Orange County, and sat down with architect Marvin Davis to draw up plans.
The document offered for sale is the original plot plan created by Davis, on which Disney carefully drew where he wanted the train line to run – effectively establishing the boundaries of the park which would become Disneyland just two years later.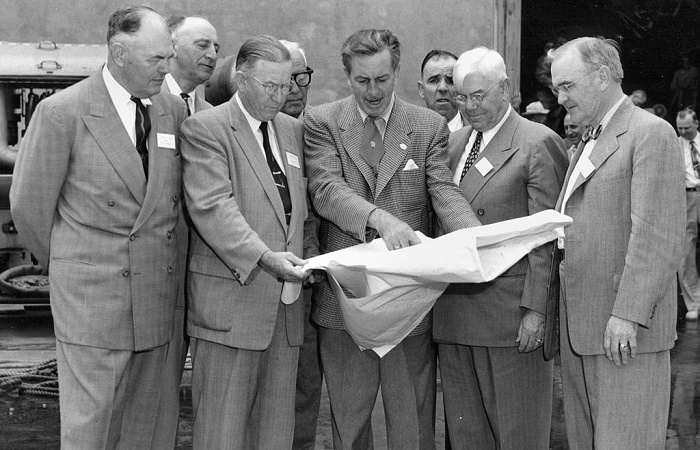 "This incredible piece of Disneyland history represents not only the earliest known appearance of the shape of Disneyland or its depiction in Anaheim, but also Walt Disney's personal involvement and input in every aspect of the park," said Van Eaton Galleries in a statement.
"This incredible artifact represents the true beginnings of Walt's park and is a well-established piece of Disneyland history."
It isn't the first time Van Eaton Galleries has offered a historic piece of important Disneyland memorabilia for sale.
Later in 1953, after Disney had drawn up the initial plans, he sat down with artist Herb Ryman and together they drew a representation of what Disneyland would eventually look like.
The map was then printed up as a prospectus to hand out to potential investors, during a frenetic 48-hour trip to New York which ended in failure.
In the end Disney turned to the TV network ABC for funding, in return for him producing a hit TV series about the park, and his dream project was kept alive.
The original copy of this hand-drawn map sold at Van Eaton Galleries in June 2017 for $708,000, establishing a new world record price for a piece of Disneyland memorabilia.
The July 7 sale of Walt Disney memorabilia will also include a section of rail track from his private miniature railroad; original animator's desks from the studio in Burbank; production cels and concept artwork from several famous Disney movies; and original signs, props and costumes from Disney theme parks around the world.