Our featured auction this week is Sworders' annual Out of the Ordinary sale on February 11, featuring a selection of unique and downright weird decorative objects from around the world.
From North Korea to Blackpool Pleasure Beach, the Jurassic period to the present day, here are 10 bizarre and beautiful lots we'd love to own…
Oak chest purportedly owned by Lord Lucan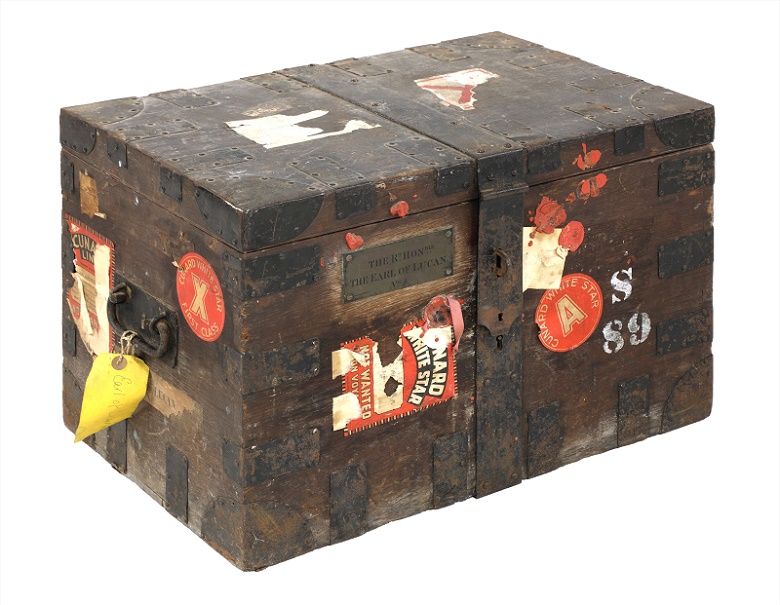 Estimate: £400 – £600
An early 20th century oak travelling chest with steel strapping and iron handles, purportedly owned by the infamous British aristocrat Lord Lucan.
The chest bears an engraved metal plate inscribed "The Rt Honble The Earl of Lucan No. 4", and is covered with Cunard White Star labels, stickers and traces of a wax seal.
Richard John Bingham, 7th Earl of Lucan famously vanished in November 1974 whilst wanted for the murder of his children's nanny Sandra Rivett. His disappearance sparked rumours and theories for decades, and he was legally declared dead in 2014.
Dodo bone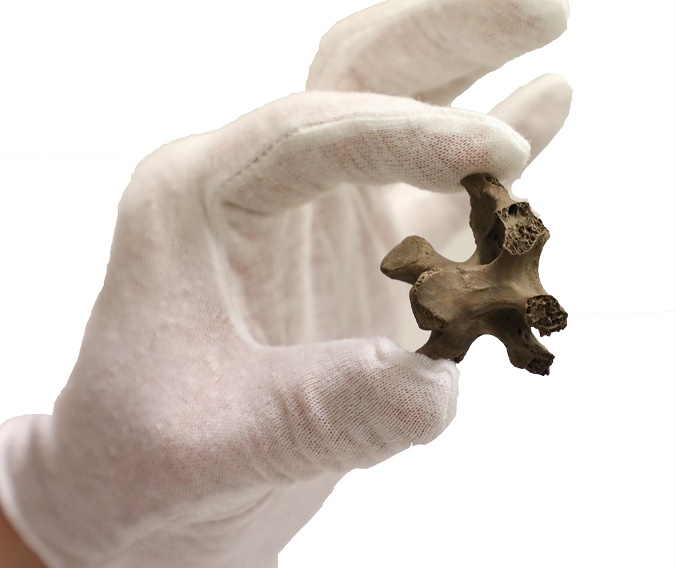 Estimate: £800 – £1,200
A highly rare vertebrae bone from the Dodo bird, which lived on the island of Mauritius until it was hunted to extinction by sailors in the 17th century.
The bone was recovered in the 1860s from the island's Mare aux Songes swamp, the site from which almost all surviving Dodo skeletons originate.
Cherub carving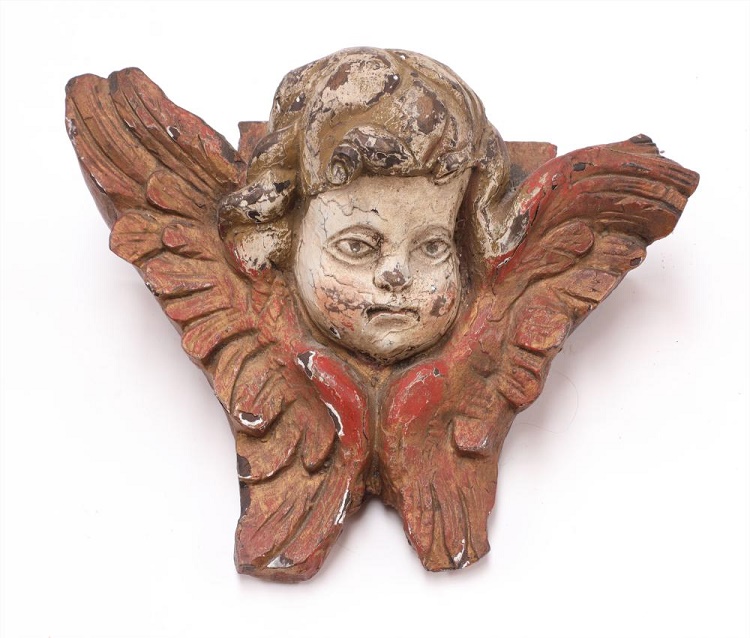 Estimate: £250 – £350
A 20th century Flemish wooden and polychrome decorated carving of an unusually grumpy-looking cherub.
Scold's bridal mask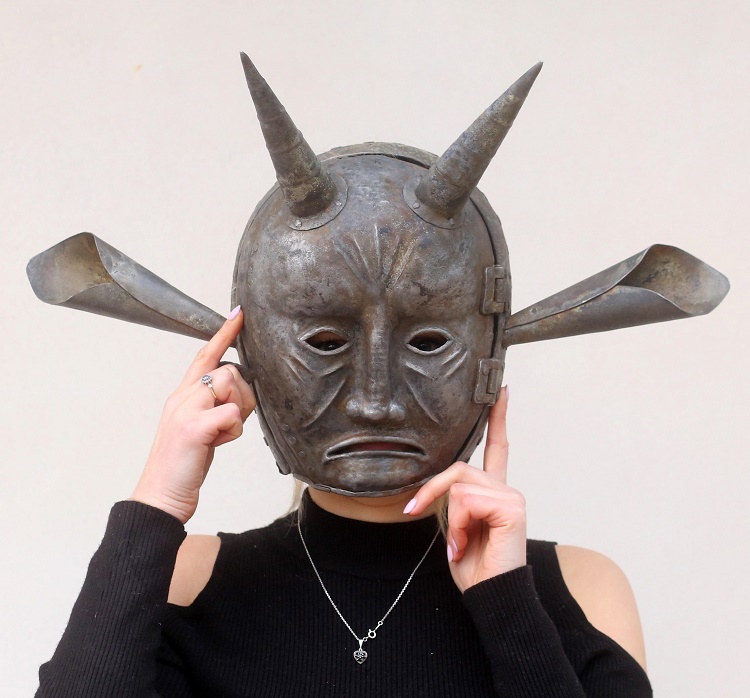 Estimate: £600 – £900
A late 19th / early 20th century replica of a scold's bridle, also known as a witch's bridle, a brutal form of punishment used on women during the 16th century.
The wrought-iron masks were cruelly inflicted on women suspected of anything from witchcraft or nagging their husbands, gossiping or simply offering opinions deemed "riotous" or "troublesome".
North Korea propaganda poster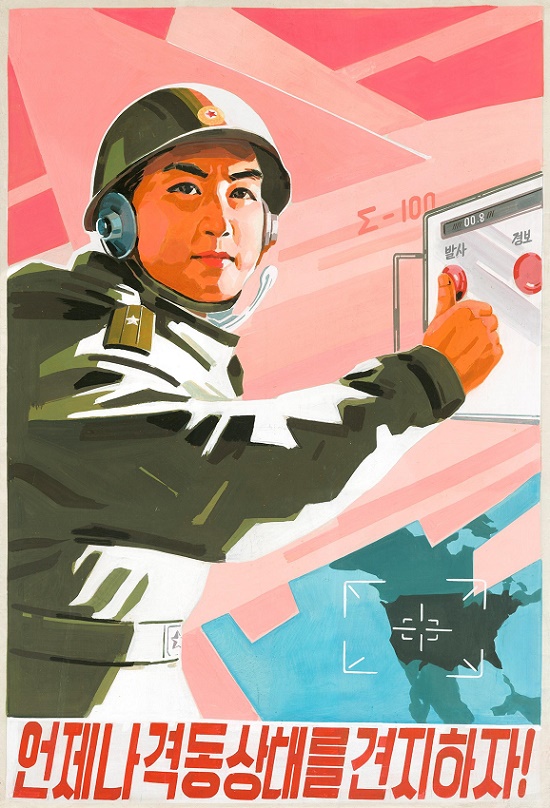 Estimate: £2,000 – £3,000
A highly rare and original North Korean propaganda poster, dating from the early 21st century, bearing the slogan "Let's Always Be In A State of Emergency!"
The poster was part of a collection smuggled out of the highly secretive country by BBC broadcaster Andy Kershaw, who visited North Korea several times and was unofficially gifted the posters by the government handler who accompanied him on his visits.
19th century doll mould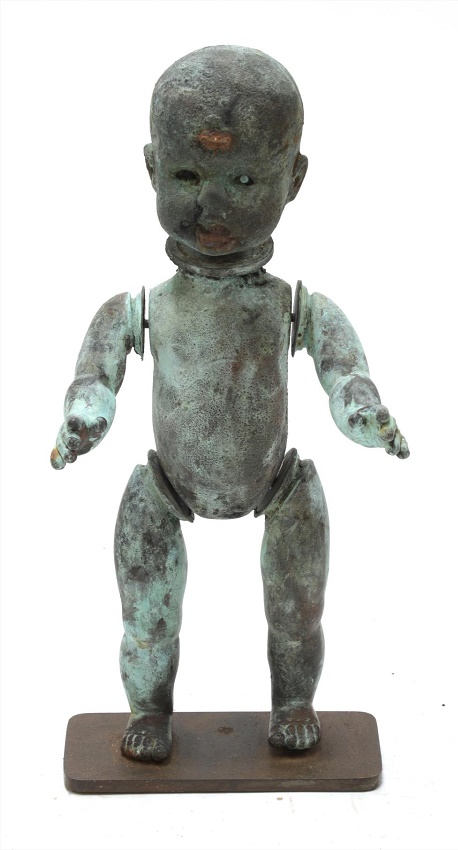 Estimate: £1,200 – £1,600
A rare late 19th century patinated bronze baby doll mould, fully articulated and mounted on a rectangular base.
18th century wooden figurehead
Estimate: £800 – £1,200
An 18th century carved wooden figurehead furniture mount, believed to originate from a carnival or circus sideshow wagon.
Life-size Tiger automaton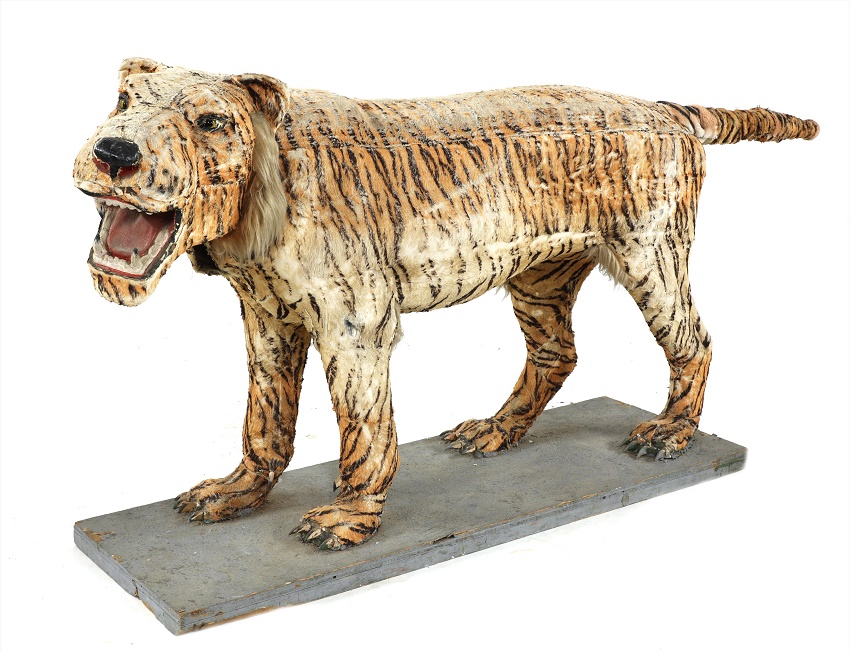 Estimate: £2,500 – £3,500
A life-size electric automaton model of a tiger, manufactured in Germany circa 1920s/30s, with striped cotton fur and a moving head and tail.
Vintage ghost train funfair ride doors
Estimate: £700 – £900
A pair of vintage 1960s hand-painted doors from a ghost train funfair ride.
Decorated with skeletons and a ghostly train dubbed "Midnight Special", the folding doors are thought to originate from a ride at Blackpool Pleasure Beach.
Stegosaurus dinosaur tail spike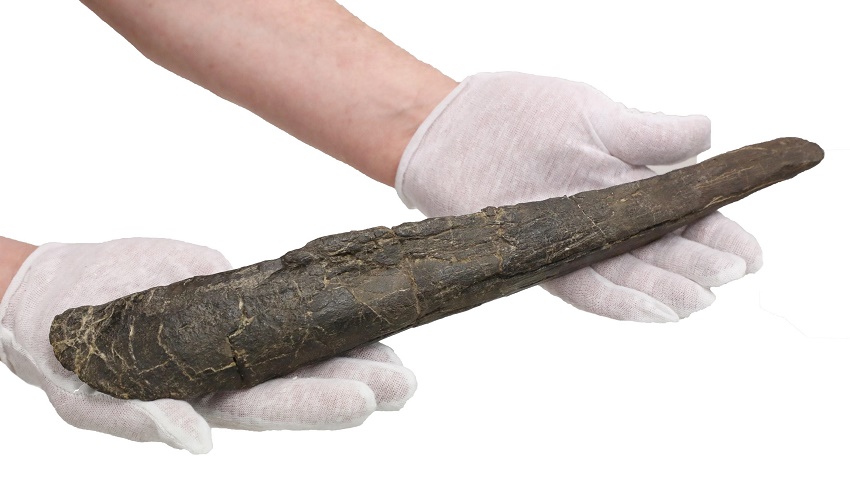 Estimate: £5,000 – £8,000
A 170 million-year-old fossilized spike from the tail of a Stegosaurus, one of the most instantly recognizable dinosaurs that ever lived.
The Stegosaurus is famous for the large triangular plates which lined its back, and its large spiked tail used to ward off predators.