Thomas Schelling's Nobel Prize has sold for $187,500 at Nate D Sanders' May 31 online auction.
The US arms control expert, who died in 2016 aged 95, was awarded the prize jointly with Robert Aumann for their studies into game theory in nuclear war.
Schelling believed that an ability to feign irrational behaviour, a high risk tolerance and general unpredictability can be advantageous in political negotiations, particular when nuclear weapons are in the mix.
"This so-called 'Madman Theory' was used by Richard Nixon in his negotiations with the Soviet Union and North Vietnam, and many experts have stated that both Donald Trump and Kim Jong-un are currently using the strategy in negotiating with each other," explains the auction house.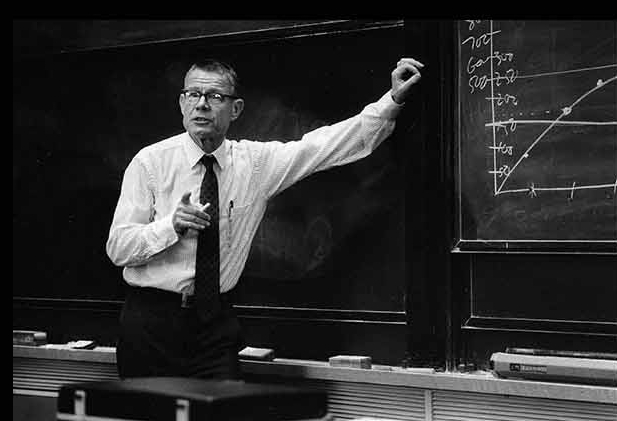 The proceeds from the sale will benefit the Southern Poverty Law Center, based in Alabama.
Despite the timely nature of the lot, the final figure is well below the Nobel Prize record of $4.7m, set in 2014 by the award bestowed upon James Watson, who co-discovered DNA.
As a small aside, Schelling is believed to be the first person to use the term "collateral damage" when referring to unintended casualties.
Staying with the political theme, a letter Eleanor Roosevelt wrote to defend Israel's use of force during 1956's Suez Crisis sold for $28,125.
"The Israelis have a right to their land and I think it is nonsense to suppose that they plan to plunge us into a war," she wrote to a gentleman who had criticised her newspaper column.
"They want peace as much, if not more, than other nations."
Roosevelt holds the accolade of the longest serving First Lady; husband Franklin D Roosevelt served four terms from 1933 to 1945.
The auction also saw the strong sale of a spacesuit glove Buzz Aldrin wore during training in 1968 for the Apollo 11 mission the following year.
The left handed glove, which features a label reading "E Aldrin", sold for $17,480.