A medal awarded to a bodyguard who saved Adolf Hitler's life sold for a world record price at Hanson's Auctions in the U.K last week.
The Blut Orden Blood Order Medal was awarded to Ulrich Graf for saving Hitler's life in 1923 as the dictator tried to seize power during The Beer Hall Putsch.
The historic medal had been expected to sell for £3,500 – £4,000, but achieved a final price of £47,450 ($51,875) including buyer's premium.
"It's a world-record price for a medal of its type – a phenomenal result," said Hansons' militaria expert Adrian Stevenson.
"Interest in this medal was high right from the start. It's a remarkable historical piece with a huge story to tell."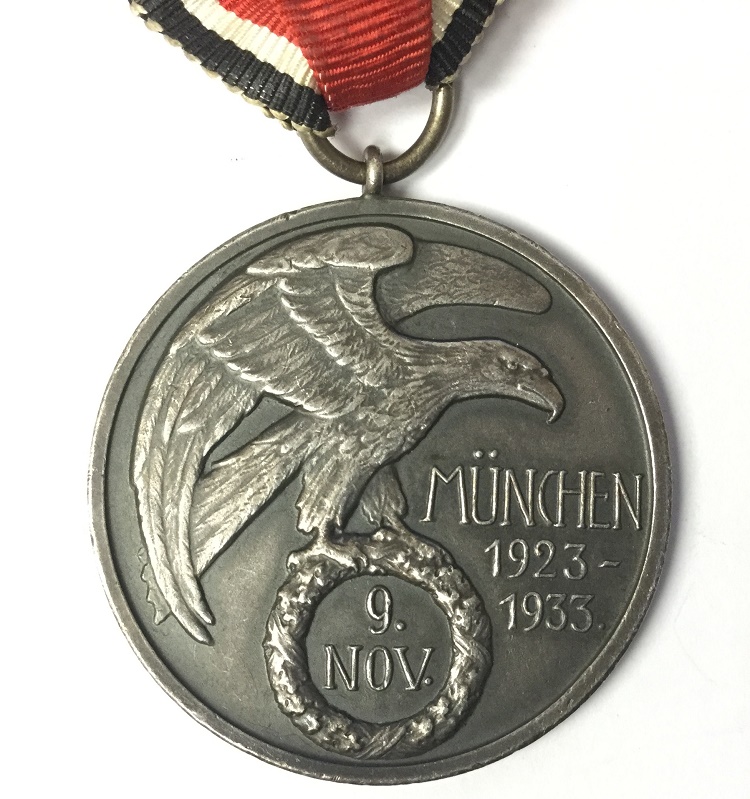 The sale of WWII Nazi memorabilia remains a highly sensitive and controversial subject, with some countries such as France banning it altogether, and others like Germany prohibiting its display in public.
According to the auction house the medal originated from the private collection of a British doctor, and was purchased by an anonymous overseas collector.
Ulrich Graf joined the Nazi Party as one of its earliest members in 1921, and initially served as a storm trooper in the party's paramilitary squad known as the Sturmabteilung (SA).
His size and status as an amateur wrestler soon saw him handpicked by Adolf Hitler to be his personal bodyguard.
When the Nazis attempted a coup coup d'état in Munich in November 1923, Graf marched alongside Hitler and sought to protect his leader as the quickly escalated into violence and gunfire.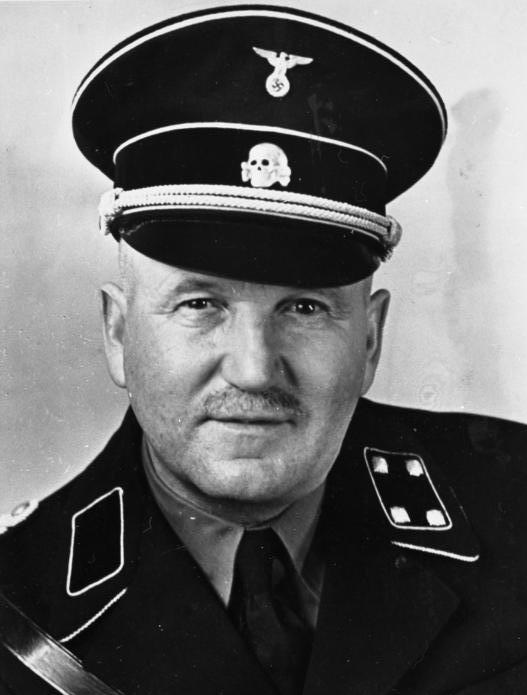 "The Nazis were walking to a monument that honoured the Bavarian Army when they met a police cordon across the road," said Stevenson. "Police opened fire and Graf took a bullet to the shoulder before throwing himself on Hitler and taking five bullets.
"Now Graf was a big, burly wrestler and obviously Hitler was slightly built. Would he have survived those five bullets? Who knows?
"But what Graf did potentially changed the course of history. His name has faded into obscurity since but he is still known in the collectors' market."
For his role in the failed coup Hitler was charged with treason and spent a year in prison, during which time he wrote his manifesto Mein Kampf and prepared to take control of Germany through legal means.
Graf survived the hail of bullets and later went on to serve as an elected Councillor in Munich, before becoming a Sturmbannführer (equivalent of Major) in the SS and eventually a member of the Reichstag.
Following WWII Graf was sentenced to five years' hard labour, and died in March 1950 at the age of 71; after which his family subsequently sold all his possessions to distance themselves from the shameful past.
However, for many he will be forever known as 'the man who saved Hitler' – and the record price paid for his medal is proof that collectors remain fascinated with the dark history of the Nazis.