EH Shepard's original map of Hundred Acre Wood, home to bear and honey fan Winnie-the-Pooh, will star in an English literature auction at Sotheby's London.
This is the first time this remarkable lot has been offered for sale since it made £1,700 in a private sale in 1970. It's valued at £100,000-150,000 ($133,120-199,680) ahead of the July 10 auction.
The map dates to 1926, the year AA Milne's Winnie-the-Pooh was published. It was reproduced in the book, allowing the public to make their first foray into one of the most famous woods in literature.
The map itself is based closely on Ashdown Forest, which surrounds Milne's then home of Cotchford Farm – 30 miles south of London. He bought the property in 1925 and was immediately inspired to create stories based on the woodland around him. All of the book's major characters are shown in their respective homes.
Milne has signed the map (sic): "Drawn by me and Mr Shepard helpd".
We've tracked growing demand for Shepard's Winnie-the-Pooh illustrations. The record is £314,500 ($418,662), set for an iconic drawing of Pooh and Piglet playing Poohsticks.
As an aside, you can actually go and visit the original bridge in Ashdown Forest where Milne and his son invented the game.
A handwritten leaf from Charles Darwin's On the Origin of Species is also featured in the auction, with an estimate of £120,000-180,000 ($159,744-239,616).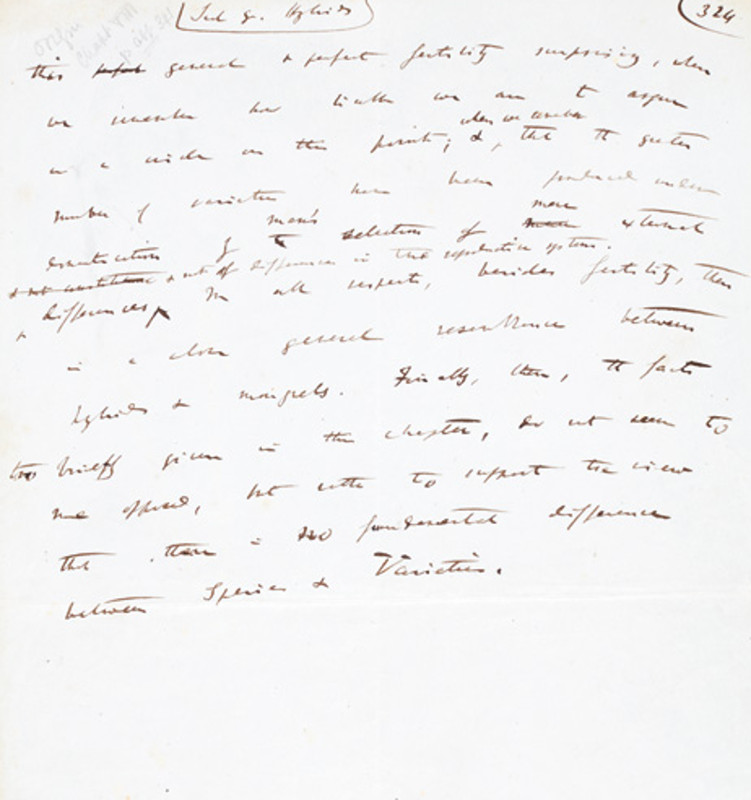 The page is numbered 324 and was likely included in an early draft. Darwin published his book laying out his theory of evolution in 1858, many years after he made his voyages down to the Galapagos Islands – where he first observed how species diverged from one another over millennia. The controversy continues to this day.
Handwritten pages, like the present specimen, are rare and highly prized among bibliophiles. Another sold for $250,000 at Sotheby's in 2016.