One of Thomas Edison's earliest lightbulbs and hand-drawn designs for his invention have gone up for auction at Christie's this week.
The online sale, which runs until July 16, focuses on scientific breakthroughs, and includes lots relating to Albert Einstein, Nikola Tesla, Stephen Hawking and Richard Feynman amongst others.
Together, Edison's experimental bulb and designs are expected to sell for an estimated $75,000 – $113,500.
Thomas Edison invented the world's first high-resistance, incandescent electric lamp in 1879, after running successful tests at his famous Menlo Park laboratory in New Jersey.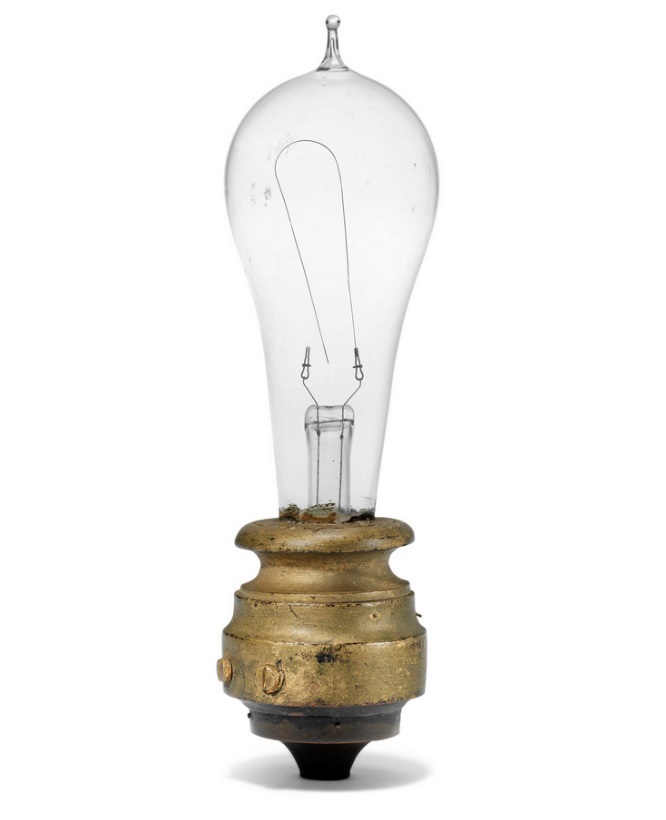 Although his initial design would only burn for a few hours before the filament wore out, he patented the invention on November 4, 1879 and continued to develop the design for several years.
The real breakthrough came in 1880, when his team discovered that carbonised bamboo filaments could last over 1,200 hours.
The early Edison lightbulb offered at Christie's dates from 1881, and features one of these experimental bamboo filaments.
That same year, 500 Edison lights were displayed to spectacular effect in Paris at the world's first International Exposition of Electricity.
And by 1882, Edison had installed the first electrical power station in New York, which allowed 59 customers in Lower Manhattan to light their homes with his lightbulbs.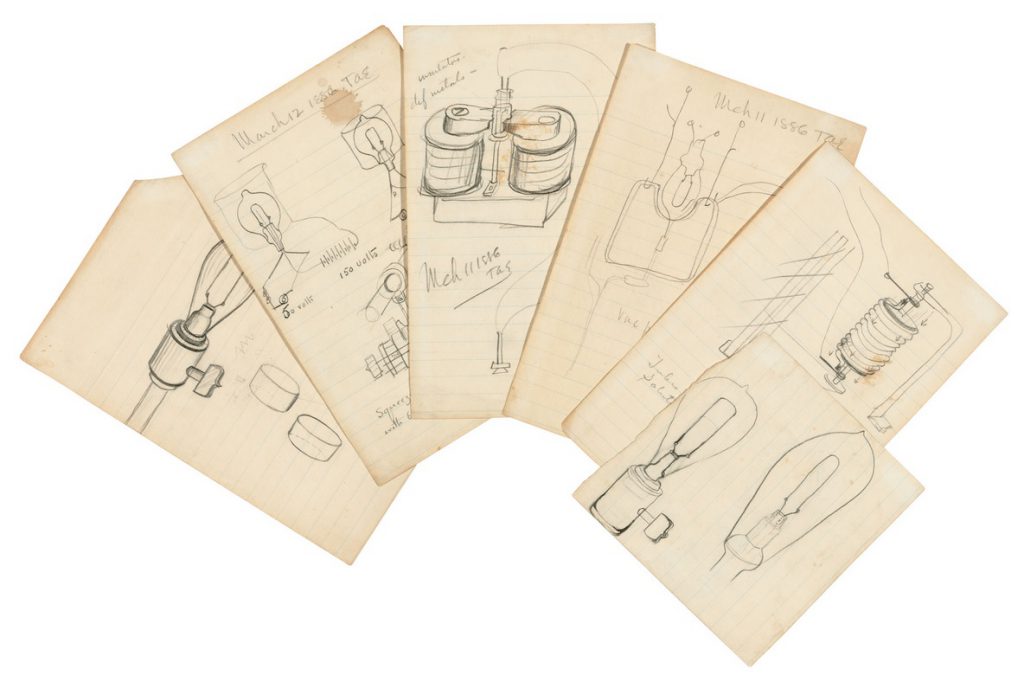 The archive of Edison's sketches and handwritten notes which accompany the lightbulb date from March 1886, as he continued to improve his ideas.
Such was his dedication that the notes were actually made as he honeymooned in Florida with his second wife Mina.
The seven pages include sketches of lightbulbs, along with related designs such as electric lamp circuits, electromagnets, vacuum pumps and tubes, and a steam-powered device to produce "licorice filaments with broadened ends".
Further notable highlights in the Christie's auction will include the Nobel prize awarded to Robert G. Edwards in 2010 'for the development of in vitro fertilization'; a WWII Enigma code machine; numerous Albert Einstein handwritten letters; and even a Simpsons figurine personally owned by Professor Stephen Hawking, who appeared several times in the cartoon.