The original artwork for the cover of Led Zeppelin's first album has sold for more than ten times its estimate at Christie's.
The iconic illustration, which appeared on the band's eponymous debut album in 1969, was originally estimated to sell for $20,000 – $30,000.
But when the hammer came down last week (June 18) it had rocketed to a final price of $325,000, setting a new world record as the most expensive piece of original album cover art ever sold.
The image by designer George Hardie had been described as "one of the most iconic album covers of all time".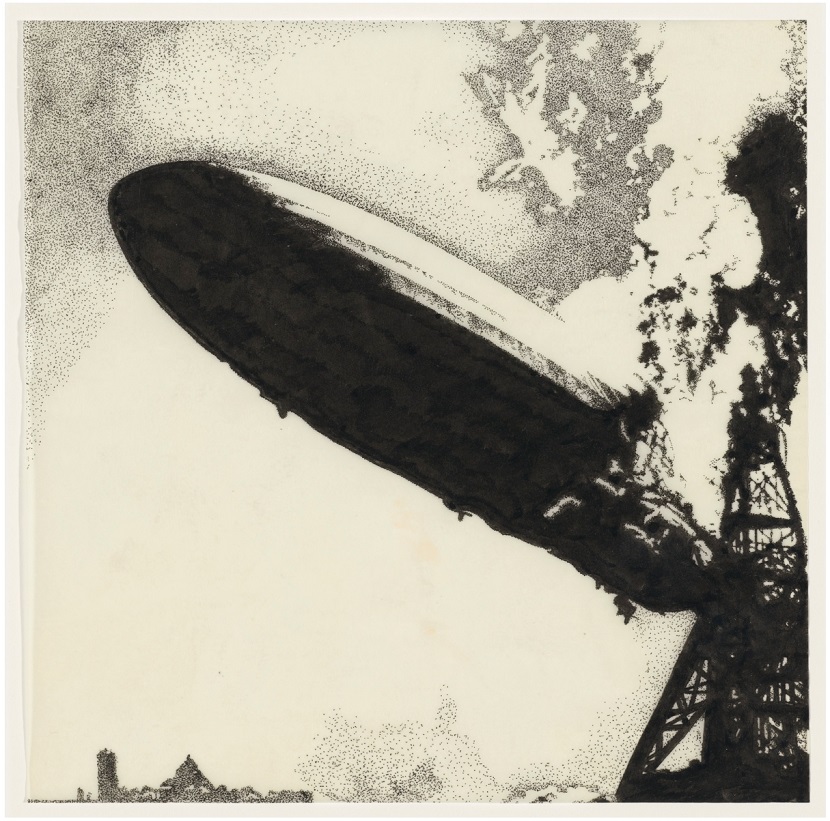 Hardie was still a student at the Royal College of Art in London when he was commissioned to create the cover by band leader Jimmy Page.
Led Zeppelin had only just formed from the ashes of Page's old band The New Yardbirds, and were looking to establish their own brand of super-heavy, blues-infused rock.
Inspired by a joke by The Who drummer Keith Moon, who suggested a musical collaboration would go down "like a lead balloon", Page renamed the band Led Zeppelin.
He asked Hardie to use the famous Sam Shere's photograph of the 1937 Hindenburg airship disaster, from which Hardie created a delicate stipple tracing.
He earned £60 for his work, and the image went on to define Led Zeppelin as they became the biggest rock band in the world.
After graduating, Hardie enjoyed a long career designing album covers for artists such as Pink Floyd, Black Sabbath and Wings.
After decades in his personal archive, he recently rediscovered the original Led Zeppelin artwork with a note he had attached which read "George's pension fund".
And following the stunning result at Christie's, it seems his retirement just got a lot sweeter.