A drum skin used by The Who drummer Keith Moon during their explosive live shows is heading for auction at Bonhams next month.
The hand-painted skin will be offered as part of an entertainment memorabilia sale in London on June 12, which also includes Moon's drumsticks and Roger Daltrey's smashed tambourine.
The items were originally acquired by a teenage Who fan during a 1967 concert in Cleveland, and together are expected to fetch almost $60,000.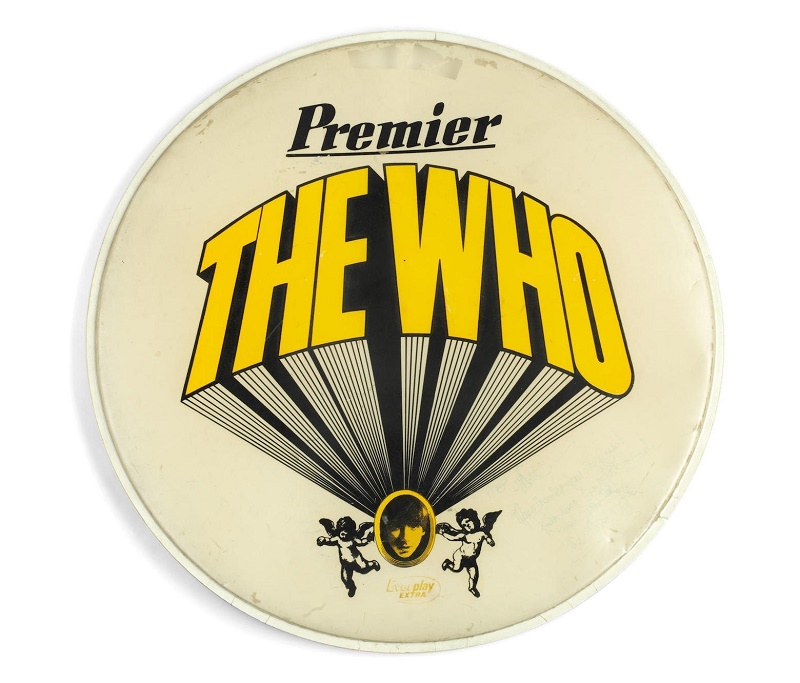 The skin was once part of Moon's iconic 'Lily' kit, which he developed with drum manufacturer Premier and used extensively between 1967 and 1968.
The custom kit featured two large bass drums, along with hand-painted psychedelic imagery featuring Victorian actress Lillie Langtry, the band's logo, and the memorable motto "Keith Moon Patent British Exploding Drummer".
The bass drum skin features The Who logo and a tiny portrait of Moon himself, surrounded by a pair of angelic flying cherubs.
Having taken sixth months to create, Moon received his new kit during The Who's first US tour in 1967 as they supported Herman's Hermits.
It was during this tour that the band made their notorious appearance on The Smothers Brothers Comedy Hour, where Moon blew up his drum kit with hidden explosives, permanently damaging Pete Townshend's hearing and setting his hair on fire in the process.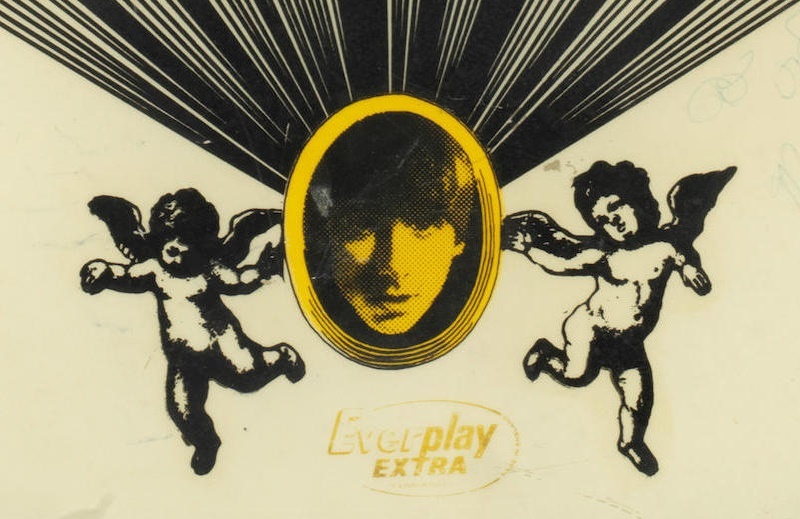 Moon's destructive streak was also in full effect on August 31, when the band performed at the Cleveland Public Hall in Cleveland, Ohio.
Attending that show Walt Tiburski, now a renowned radio station owner and concert promoter with his own entry in the Rock and Roll Hall of Fame.
But back in August 1967 Tiburski was still a student at Kent State University, and was just starting out in the music business as the manager of Cleveland rock band The Choir.
The Choir were chosen as the local support act for the show, and following their set Tiburski remained in the wings with a perfect back-stage view of The Who's performance.
When it came time for the destructive finale, Moon proceeded to hurl his entire kit, piece by piece, into the unsuspecting crowd; and the stage manager then gave Tiburski the tricky task of getting it back.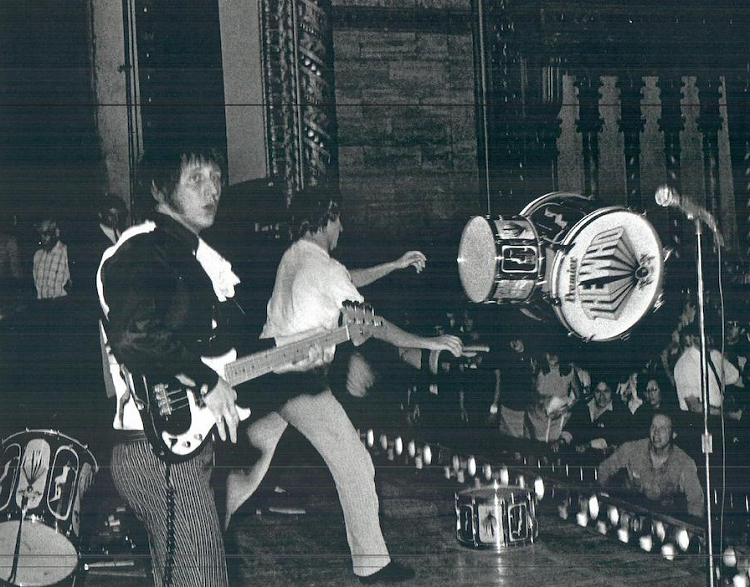 Having retrieved the drum kit from the arms of several disappointed fans, he returned it to Moon who gratefully offered to pay him for his trouble.
Instead Tiburski merely asked for a memento of the show, and was presented with two of Moon's drum skins, his drum sticks and Roger Daltrey's broken tambourine.
These items remained in Tiburski's personal collection as he rose to success within the industry, and from 1994 until 2019 they were on long-term loan at the Rock and Roll Hall of Fame Museum.
All three items will now cross the block at Bonhams, accompanied by photographs of the Cleveland performance which show Moon throwing his bass drum and sticks into the crowd.
The drum skin comes with an estimate of £30,000 – £40,000 ($38,000 – $51,000), and the drum sticks and tambourine are valued at £2,000 – £3,000 ($2,500 – $3,800) each.