One of Jerry Garcia's most famous guitars, nicknamed 'Alligator', is heading for auction at Bonhams in L.A next month.
The special sale on December 10 will also include Garcia's personal stash of vintage comic books, amps and equipment, artwork, records and even his Hawaiian shirts.
The guitar in question is a 1957 Fender Stratocaster originally given to Garcia by Graham Nash, the legendary former members of The Hollies and Crosby, Stills, Nash & Young.
Nash bought the guitar for $250 at a Texas pawn shop, and presented it to Garcia as a thank-you for his work on Nash's 1970 debut solo album Songs For Beginners.
It quickly became one of Garcia's favourite guitars, and the first to earn its own nickname – 'Alligator' – thanks to the sticker of the dancing cartoon alligator on the pickguard.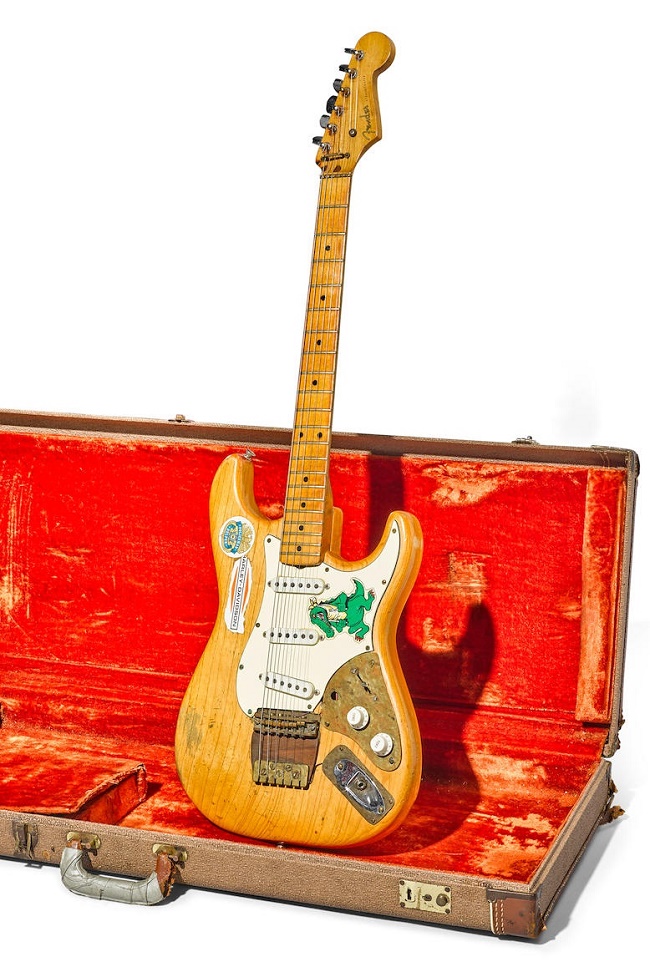 He played the guitar extensively on-stage between 1970 and 1973, most significantly throughout Grateful Dead's 1972 European tour.
During that period the instrument was heavily modified by technicians Frank Fuller and Rick Turner of Alembic Guitars, the company set up by the band to build their equipment and speakers.
These modifications included replacement Schaller tuners, a customized brass control plate and a brass sustainer block mounted on a wood riser, which helped give Garcia his signature live sound.
Jerry Garcia played Alligator live for the last time on his birthday, August 1, 1973, during a convert at Roosevelt Stadium in New Jersey.
He then retired it to his personal archive, and following his death in 1995 it remained in the collection of his family until now.
It will now cross the auction block for the first time with a pre-sale estimate of $250,000 – $400,000.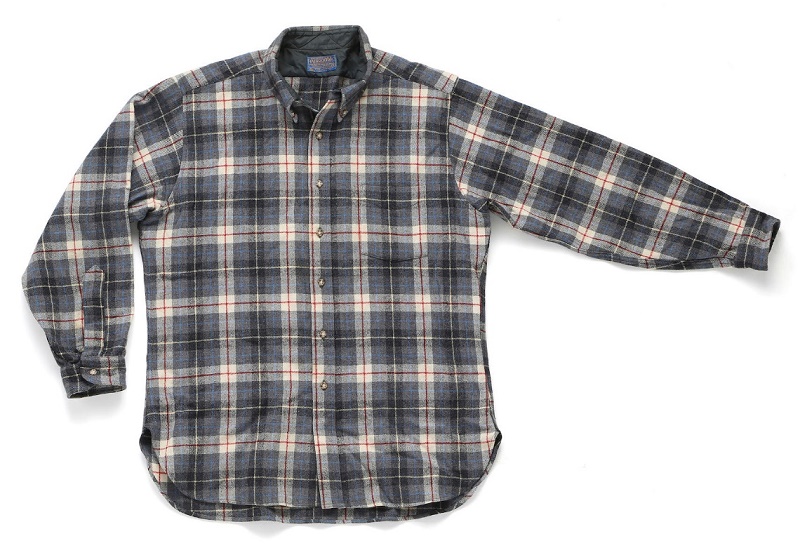 Jerry Garcia's heavily modified guitars have become highly sought-after by collectors, particularly the handful of his favourites that he named throughout his career.
In 2002 Garcia's custom 'Wolf' guitar sold at auction for $790,000, making it the most expensive guitar in the world.
And in 2017 it sold again for $1.9 million, with the owner donating all proceeds to the Southern Poverty Law Center.
Along with Alligator, the sale will also offer Garcia's Martin D-28 acoustic guitar played on the 1970 Festival Express Tour (estimate: $30,000 – $50,000) and a Gilchrist L5 Archtop acoustic guitar (estimate: $8,000 – $12,000).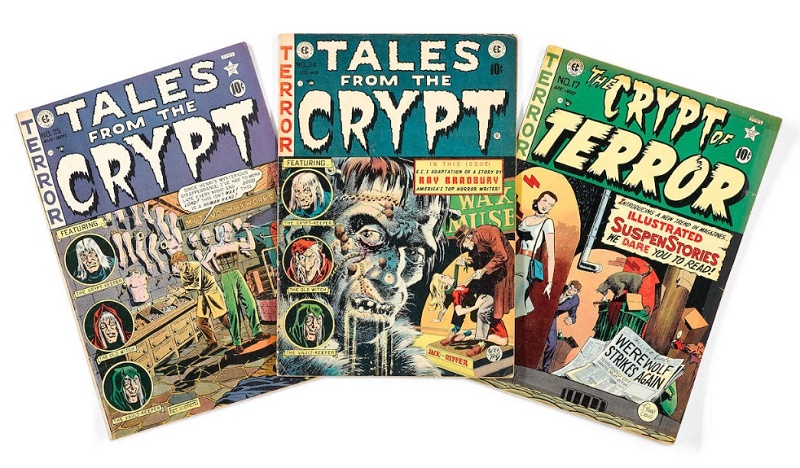 In addition to Garcia's guitars, the Bonhams auction will also include comic books from his personal collection including titles such as Tales from the Crypt, Weird Science, The Haunt of Fear and Vault of Horror.
Garcia was a lifelong comic book fan with a passion for horror and suspense comics, and reportedly spent his first-ever Grateful Dead royalty cheque of a complete run of EC Comics titles.
Grateful Dead fans will also be able to bid on several of Jerry Garcia's shirts (both Hawaiian and plaid); a selection of test pressings and Gold record awards; recording equipment and amps; and several original Garcia sketches and paintings.
'Alligator! A San Francisco Rock Star's Guitars, Art & More' takes place at Bonhams in Los Angeles on December 10.