A remarkable archive of Star Wars concept art from the Academy Award-winning British costume designer John Mollo is heading for sale at Bonhams later this year.
Mollo (1931 – 2017) was one of the original driving forces behind the Star Wars universe, and his costumes designs helped create some of cinema history's most iconic characters.
Now his personal notebooks and sketchbooks from will be offered in a special 62-lot stand-alone sale, 'Designing an Empire: The John Mollo Archive', which takes place in London on December 11.
"John Mollo created costumes that elevated characters to cult cinematic status and this highly important archive of his notes and sketches demonstrates how brilliantly the designer merged fantasy and practicality," said Katherine Schofield, Head of Entertainment Memorabilia.
"These sketchbooks are a unique part of cinema history – in my experience nothing like this has been seen before at auction – and will have immense appeal to collectors."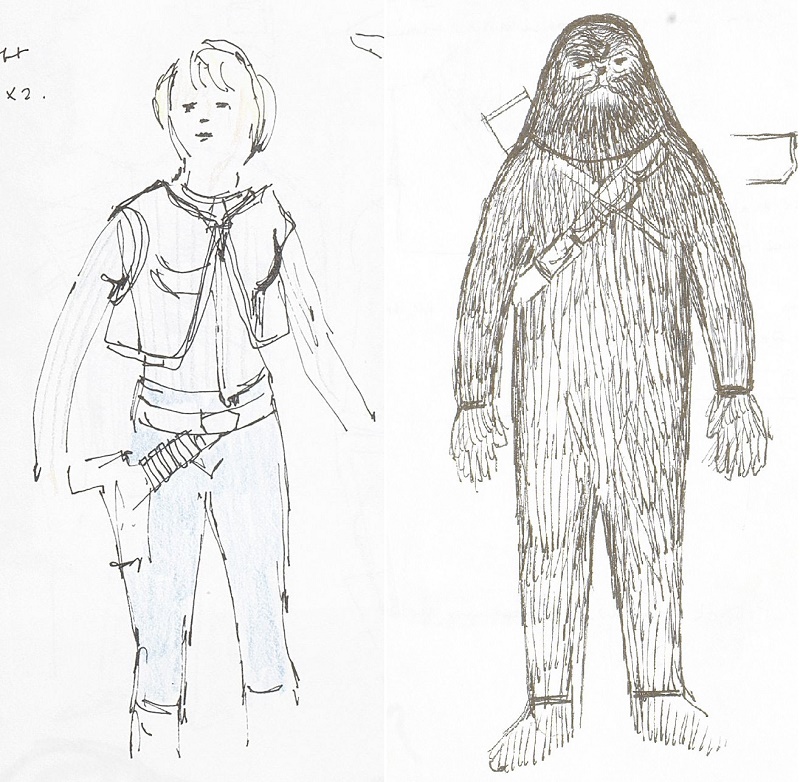 Prior to his work on Star Wars, Mollo had served as an advisor on historical military costumes for classic films such as The Charge of the Light Brigade.
In 1975 George Lucas hired him to create uniforms and outfits for his cast of aliens, Jedi Knights, space pirates and Imperial Stormtroopers, suggesting that he ignore previous sci-fi stereotypes and focus on the film's struggle between light and dark.
Mollo had just three months to bring the characters to life before shooting began, and travelled to the renowned London film costumiers Bermans and Nathans for ideas.
"For Darth Vader I had to go to three departments: the ecclesiastical department for a robe, the modern department for a motorcycle suit and the military department for a (Second World War) German helmet and gas mask," he later recalled. "We cobbled it all together and there was Darth Vader."
The account illustrates Mollo's ability to draw inspiration from a wide variety of sources, then draw them together to produce something truly memorable and unique.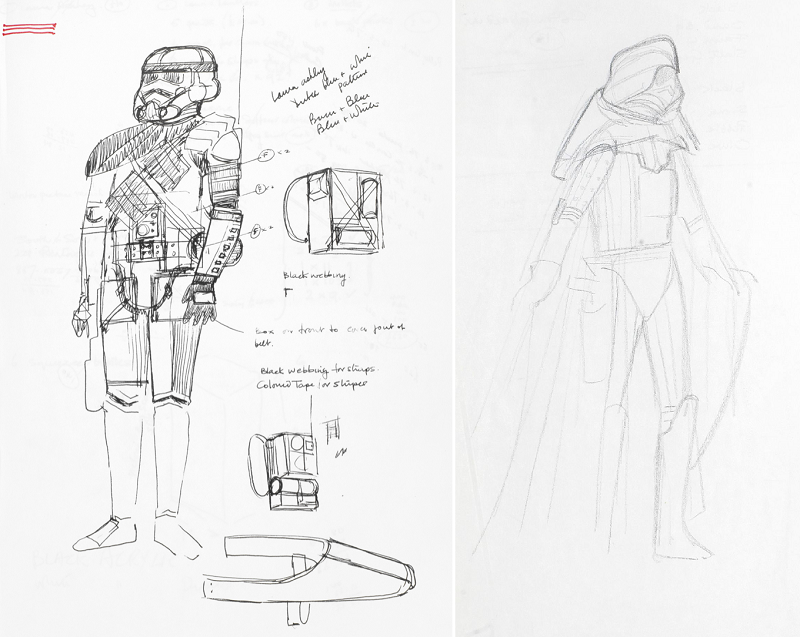 Amongst the highlights of the sale is Mollo's original sketchbook dating from April 1975 to July 1976, featuring his hand-drawn costume designs for the likes of Darth Vader, Chewbacca and the Imperial Stormtroopers.
The sketchbook also served as Mollo's personal production diary throughout the shoot, and also contains unseen background information such as costume budgets and notes from meetings with George Lucas.
Estimated at £100,000 – £150,000 ($130,000 – $195,000), the book provides a unique insight into the creation of the Star Wars universe, which would later win Mollo the 1978 Academy Award for Costume Design.
In his acceptance speech, he modestly described the Star Wars costumes as "really not so much costumes as a bit of plumbing and general automobile engineering."
"This collection is a very personal insight into my father's creative process," said John Mollo's son, Tom Mollo.
"As these wonderful sketches demonstrate, he was a man of boundless imagination, but he never forgot the practical side of costume design – that actors had to be able to move and breathe and speak their lines.
"We can see him wrestling with these issues in his designs and, of course, producing the wonderful solutions that gave life to the characters and have made them recognised and loved the world over. My father once said with typical understatement, 'I think on the whole I did a good job." History has surely proved him right."