An original Darth Vader costume from The Empire Strikes Back is set to tempt Star Wars collectors over to the dark side at Bonhams next month.
The production-made costume is expected to sell for up to $2 million when it hits the block in Los Angeles on May 14, as part of the 'Wonders of the Galaxy' sale.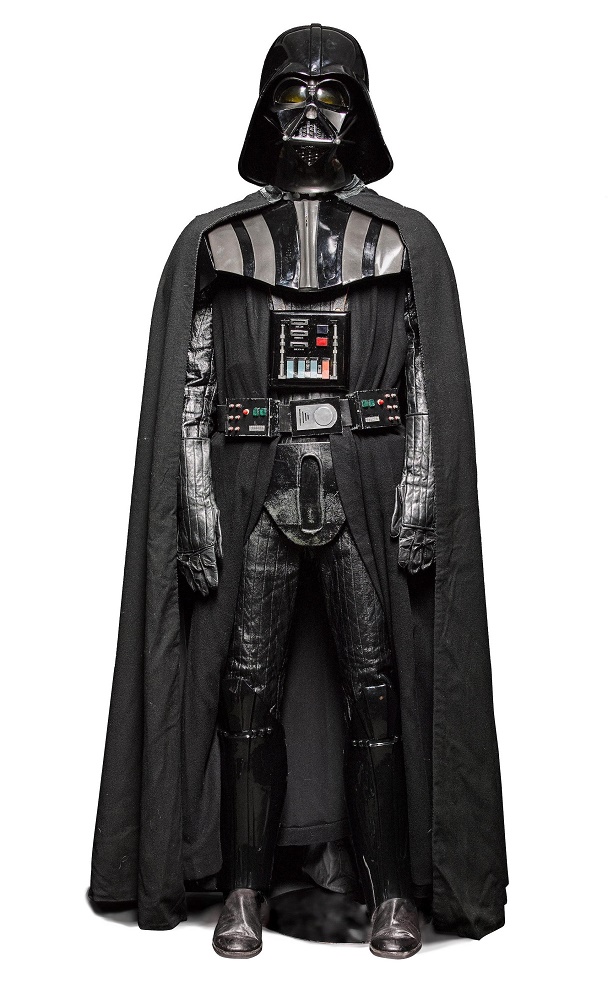 The auction is the latest in a series of Bonhams sales held in conjunction with Turner Classic Movies, focusing on iconic movie memorabilia from throughout Hollywood history.
Screen-worn Darth Vader helmets from The Empire Strikes Back have previously sold at Profiles in History for $110,000 (in 2015) and $115,000 (in 2003).
But the upcoming Bonhams sale is the first time a complete, production-made Vader costume has ever hit the market.
The suit has been consigned by Kermit (now Bryce) Eller, who was employed by LucasFilm to make personal appearances as Darth Vader during the promotion of the first two Star Wars movies.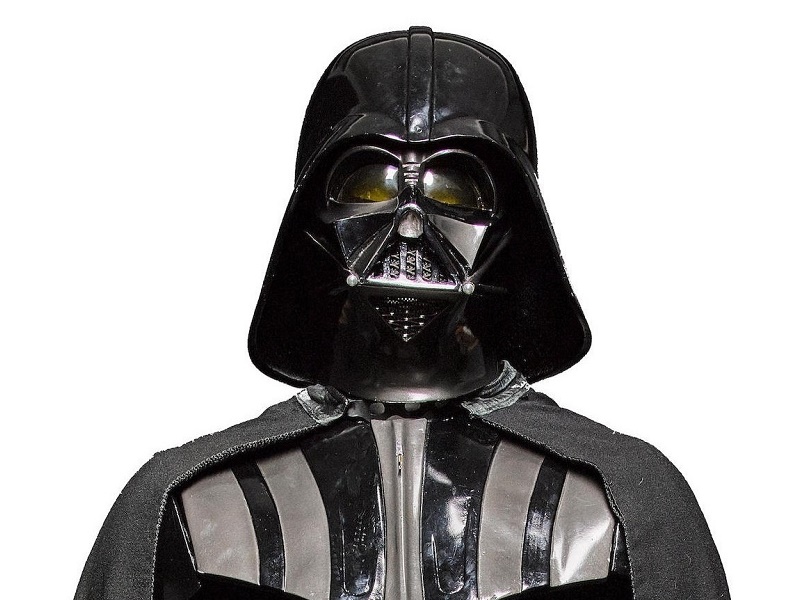 Eller was first hired after he spotted his friend wearing a Star Wars crew T-shirt from the original 1977 production, and asked if he could have one for himself.
His friend then asked the production team if they had any spare shirts in extra-extra large, and in return they asked curiously "Who wants to know?"
At 6'4″ tall, Eller was the ideal candidate to slip into the Vader suit for public appearances, and with his booming deep voice he was able to pull off a highly convincing impersonation of James Earl Jones.
Between 1977 and 1979 Eller played Vader to promote the film in person and in print, visiting charity events and shopping malls across America.
He also planted his boots in the in wet cement at Grauman's Chinese Theatre, appeared on the telecast of the 1978 Academy Awards, and featured in an episode of The Donny and Marie Show.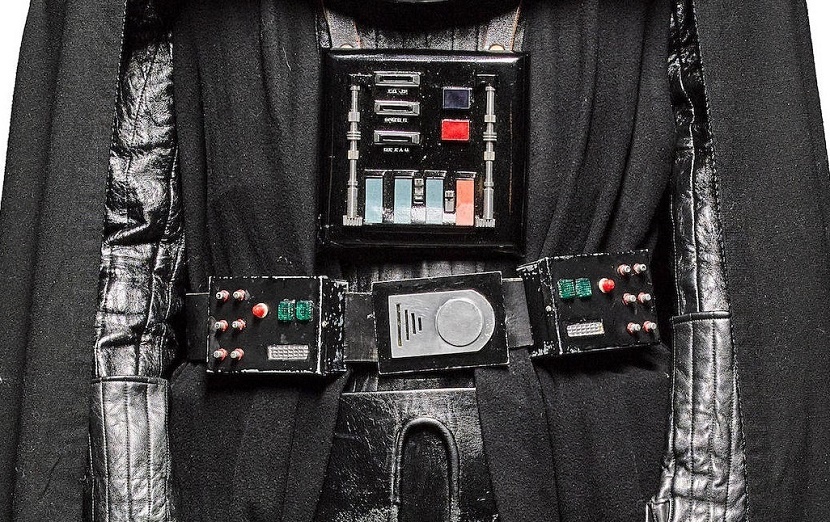 He wore the same suit as worn onscreen by David Prowse in the first movie, as it was the only one Lucasfilm had produced.
But by 1979 it was looking a little worn, and Eller was supplied with a new one made for The Empire Strikes Back, which had just finished production.
He continued to wear that suit until the end of his promotional duties in 1981, at which point he packed the various components up in their flight cases and tucked them away in his garage.
The piece of Star Wars history then sat hidden away for almost 40 years before being consigned to the Bonhams sale – and now it looks certain to spark some serious competition between bidders.
Eller has also consigned his original pair of screen-worn gloves from the original Star Wars movie, which will be offered as a separate lot with their own estimate of $50,000 – $100,000.
The current world record price for Star Wars memorabilia was set in July 2017, when an R2-D2 robot built from screen-used components across the entire film series sold at Profiles in History for $2.75 million.
However, the rarity and truly iconic nature of this costume could see the suit run that record close when it hits the block in Los Angeles.