An original drawing for Roll-Royce mascot The Spirit of Ecstasy realised £7,875 ($10,516) at H&H Classics over the weekend.
Created by sculptor Charles Sykes in 1910, the Spirit has been the finishing touch on practically every Rolls-Royce since 1911.
Unofficial hood ornaments were a craze for wealthy car owners around this time. The 2nd Baron Montagu of Beaulieu commissioned sculptor Charles Sykes to produce one, titled The Whisper, in 1909.
Montagu's secretary and long-standing mistress Eleanor Thornton was to be the model. Sykes cast her holding her finger to her lips, a reference to her secret affair with Montagu.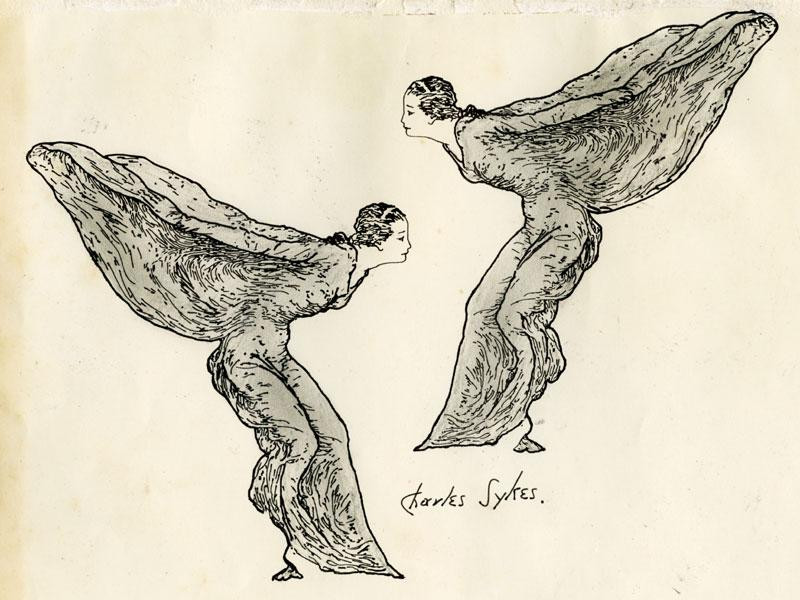 Rolls-Royce was beginning to get nervous about all these unofficial mascots and the message they were sending about the brand. It approached Sykes to ask him to create an ornament that captured the essence of the company. Sykes' brief required him to capture "the spirit of the Rolls-Royce, namely, speed with silence, absence of vibration, the mysterious harnessing of great energy and a beautiful living organism of superb grace…"
While the marque wanted something classical, preferably based around Nike – Greek goddess of victory, Sykes had other ideas.
He chose to use Thornton again depicting her with arms thrust back and head forward, her robes billowing behind her. The result was distinctly modern, capturing the elegance and optimism of the Belle Epoque. This drawing in pen and charcoal shows the composition in exceptional detail, from two separate elevations. It likely dates to around 1910 and was gifted by Sykes to his gardener.
A large showroom style nickel-plated Spirit of Ecstasy statue sold for £1,462 ($1,952), a big increase on its £350 ($467) valuation.
The four inch tall model is beautifully detailed and would likely have been on display at a Rolls-Royce dealership. It's mounted on a black marble stand.