A custom Rolls Royce once owned by Hollywood star Elizabeth Taylor could fetch millions when it goes up for auction at Guernsey's in New York next month.
The 1961 Silver Cloud II drophead coupe, nicknamed 'The Green Goddess', will be sold on August 6 during a special sale of automobiles at the Pierre Hotel.
The rare, matching numbers car is one of approximately twenty left hand drive Silver Cloud II drophead coupes ever built, and comes with just 40,644 miles on the clock.
In their own right, examples can sell for up to $700,000 – experts believe Taylor's former ownership could drive the price up to $3.5 million.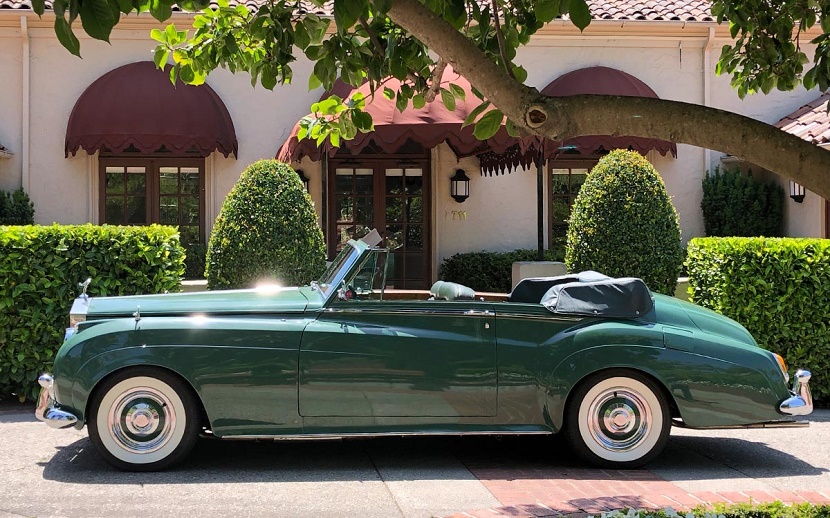 Elizabeth Taylor ordered the car for herself in 1960, shortly after her highly publicized marriage to fourth husband Eddie Fisher.
Fisher had previously been married to Taylor's best friend, the actress Debbie Reynolds, until an affair between the pair caused a huge scandal and saw Taylor referred to by the press as a 'home wrecker'.
During the ceremony Taylor wore a striking green wedding dress, and ordered the car in a matching shade known as 'Smoke Green'.
Following its delivery from London to New York in 1960, Taylor and Fisher returned the Rolls Royce to Europe in 1962 when they shipped it to Rome, where Taylor was set to film the historical epic Cleopatra.
The couple were often photographed driving to set in the Green Goddess, and it was during that turbulent production that Taylor began an affair with her co-star Richard Burton.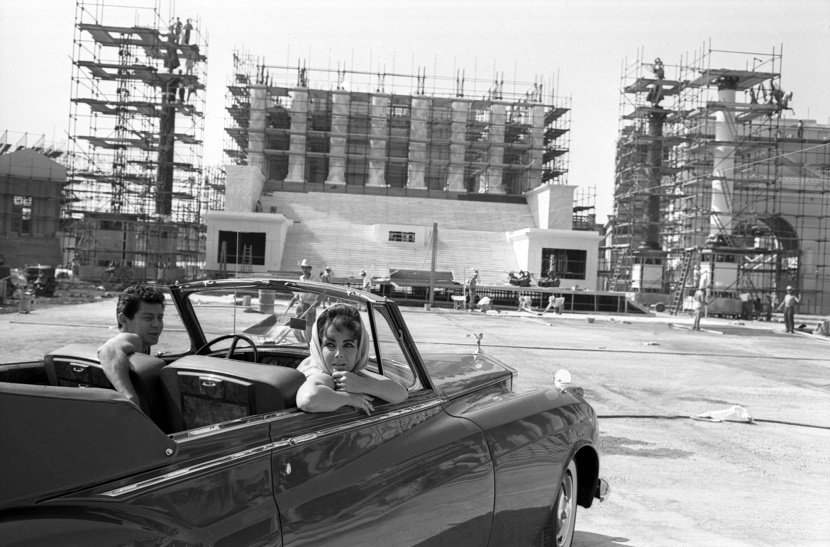 Their illicit romance made headlines around the world, and Cleopatra soon become the most talked-about (and expensive) movie ever made.
"It was probably the most chaotic time of my life. That hasn't changed," Taylor later recalled to Vanity Fair magazine.
"What with le scandale, the Vatican banning me, people making threats on my life, falling madly in love . . . It was fun and it was dark—oceans of tears, but some good times too."
When Taylor finally returned to the U.S in 1963, her marriage to Eddie Fisher was over, and Richard Burton was the new driver often seen behind the wheel of the Green Goddess.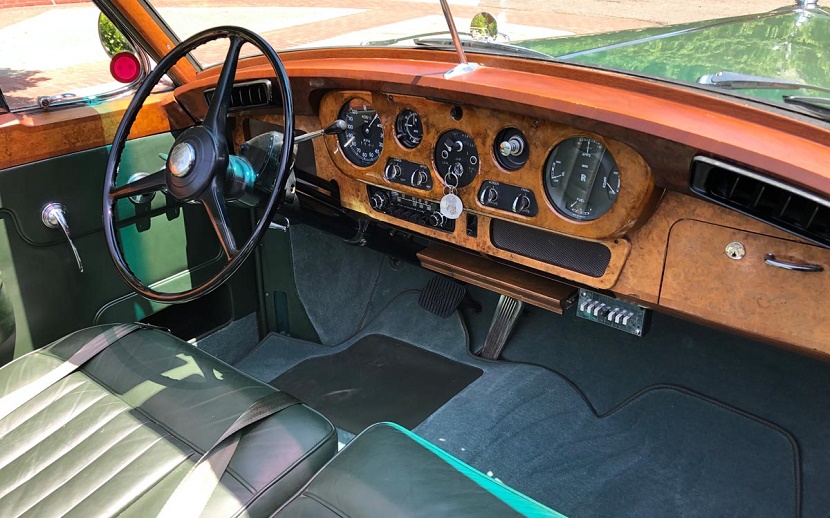 Taylor owned the Rolls Royce for almost 20 years, during which time she married and divorced Burton twice over, before marrying her sixth husband, U.S politician John Warner.
In 1978 Taylor finally sold the car, having placed an advert in the Wall Street Journal, and for the past 41 years it has remained in the treasured collection of the same single owner.
Now, almost 60 years after it was first delivered to Taylor and Fisher at the Pierre Hotel on Fifth Avenue, the Green Goddess will return to the same spot and change hands for only the second time in its history.
The car will be offered without reserve – but with Taylor's jewelry and possessions having sold for record amounts since her passing in 2011, the famous car could well be on its way to a seven-figure sum.