The Spirit of Ecstasy is the mascot that has graced the hood of practically every Rolls-Royce since 1911.
On July 1-8 H&H Classics will offer an original drawing of this iconic figure produced by its creator, Charles Sykes. It's consigned from the family of Syke's gardener, with bidding due to start at £460 ($603).
The auction house describes it as "Potentially one of the most important pieces of Rolls-Royce ephemera to come to market in recent years."
Sykes' original commission did not come from Rolls-Royce. He was asked to produce a bonnet ornament by his friend, the 2nd Baron Montagu of Beaulieu in 1909.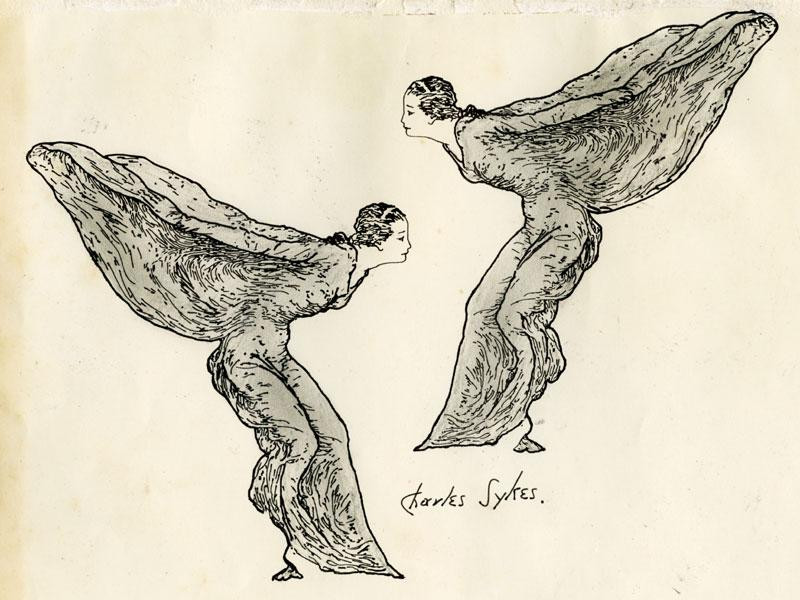 The model for this first sculpture believed to be Eleanor Thornton, secretary and secret mistress to Montagu. She's depicted with her finger to her lips, a reference to the couple's long-standing affair. The sculpture is named the Whisper and you can see the original at Beaulieu, Montagu's ancestral home.
Rolls-Royce was impressed by Sykes' work and approached him about designing an official mascot.
He was briefed to capture "the spirit of the Rolls-Royce, namely, speed with silence, absence of vibration, the mysterious harnessing of great energy…"
The Spirit of Ecstasy was the result. Sykes again used Eleanor Thornton, showing her with arms thrown back and neck outstretched, leaning in to the wind.
The present illustration is beautifully rendered in pen and charcoal and shows the sculpture from its left and right elevations. It's probably a presentation drawing, produced expressly for display, and bears a nice signature from Sykes below the right view.
It's difficult to guess what the estimate would be for this item. Actual Spirit of Ecstacy hood ornaments typically sell for up to £500 ($656), so we can probably assume that it's going to beat £1,000 ($1,312) at the very least. The real result, as always, will depend on who walks through the door of the auction house on July 8.