A Sooty puppet originally used on TV by Harry Corbett stunned experts this week when it sold at auction for £14,500 ($16,000).
The famous yellow bear is one of Britain's best-loved children's TV characters of the past 70 years.
The 60-year-old puppet was initially expected to sell for just £2,000 – £3,000 at Hansons Auctioneers in Derbyshire on September 3, but sparked a bidding war which was eventually won by an anonymous collector in the room.
"It's an astonishing figure and I'm delighted for the sellers," said auctioneer Charles Hanson. "This is a world-record price for the sale of a Sooty puppet."
Sooty began life in 1948, when children's entertainer Harry Corbett bought his son Matthew a bear puppet whilst on holiday in Blackpool.
The bear was originally all-yellow, so to help it show up better on black-and-white television, Corbett blackened its ears and nose with soot, which gave the character his name.
He then incorporated the puppet into his magic act, and rose to stardom in 1952 by winning a BBC television talent show.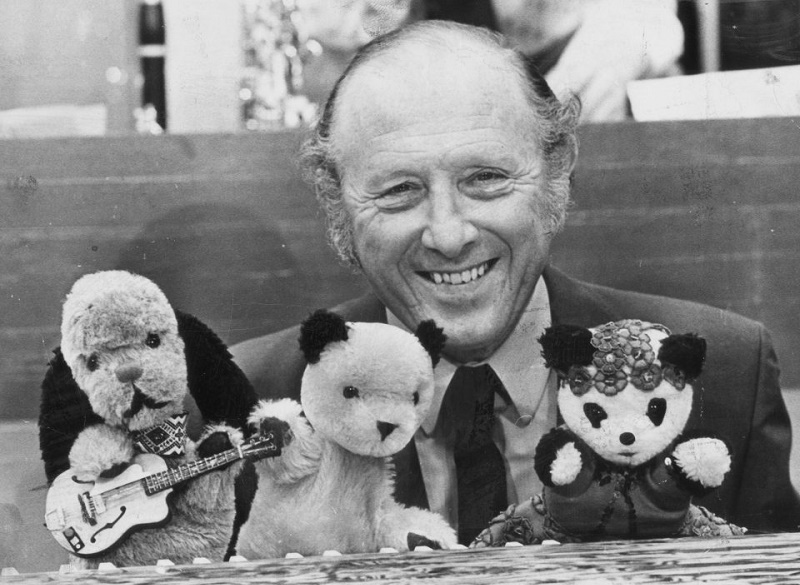 It was the start of a remarkable career, and more than 850 episodes later Sooty holds the record as the U.K's longest-running continuing children's programme.
During that time the character was inherited by Corbett's son Matthew, and then passed on to fellow actor and Sooty enthusiast Richard Cadell who continues to star with him on TV.
Back in 2008, Cadell had set the previous record for a Sooty puppet when he acquired another of Corbett's original 1950s bears for £3,100 ($3,430).
The bear sold at Hansons was one of Corbett's original puppets used on television during the 1950s.
In September 1957 he had sent it as a gift to his friend Arthur Abbott, a big band musician and fellow performer on the Blackpool circuit, along with a letter which read:
"I have great pleasure in sending you one of the Sootys which I have used on television. Actually, he was in a programme where he got rather messed up, and he has since been washed. However, when he has a brush up I am sure he will look very nice. Again, many thanks and best wishes – Harry Corbett."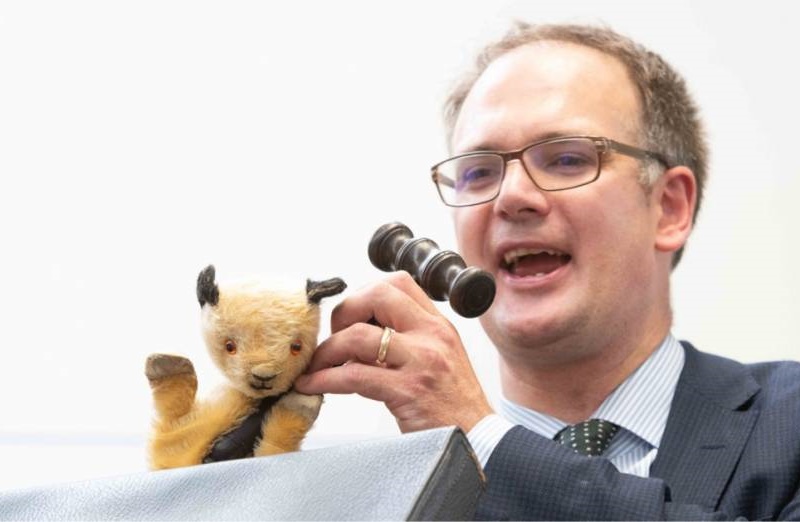 Having remained in Abbott's family for over 60 years, it was eventually consigned to sale by his son Dr Steven Abbott, who said after the sale:
"I loved watching The Sooty Show with my sister, Lorraine, when I was a child. The puppet was in our toy box. He was given to my father two years before I was born and when my sister was 16 months old. We knew he was a genuine Sooty from the TV show but were allowed to play with him."
"Naturally, I'm delighted this price was achieved. I couldn't imagine anyone other than Charles Hanson selling Sooty. Of all the well-known TV experts, Charles is the one with the persona of someone who's 50% fun, 50% crazy and yet 100% salesman.
"When my mother was alive and she noticed an expensive price in a shop or restaurant she'd always say, 'how much?' She would certainly have said 'how much?' about this."
The sale marks the second time this year that an iconic British TV puppet has popped up on the auction block.
Earlier in May, an Emu puppet made for the late children's TV star and entertainer Rod Hull was offered for sale at the Chippenham Auction Rooms, where it sold for £8,680 ($9,600) – more than eight times its top estimate.
The winning bidder on that occasion was puppeteer Phil Fletcher, the man behind the popular CBBC character Hacker the Dog and a renowned collector of television puppets and memorabilia.