An original piece of the first plane to fly non-stop across the Atlantic will be offered for auction in Dublin later this month.
The historic flight was made in June 1919 by British aviators John Alcock and Arthur Brown, who flew from St. John's in Newfoundland to County Galway in Ireland.
The pair made their 17-hour flight in a modified Vickers Vimy aircraft, a heavy bomber built for use by the Royal Flying Corps during World War 1.
A section of the aircraft's wooden wing frame is now heading for the auction block, as part of Whyte's Eclectic Collector Sale on September 15, where it's expected to fetch €6,000 – €8,000 ($7,000 – $9,250).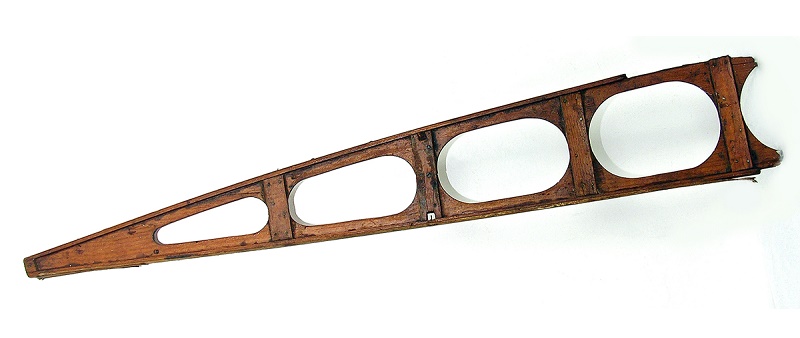 Throughout the dangerous flight Alcock and Brown battled terrible weather conditions and equipment failures which put their lives at risk.
A broken generator quickly deprived the plane of its radio, intercom and heating, and the noise caused by a broken exhaust made communication between the two men virtually impossible.
Their electric heated suits also failed just as they flew into a snowstorm, and they were also drenched by severe rain in their open cockpit.
As all their instruments iced up, Brown was forced to navigate using the stars, and Alcock twice almost lost control of the plane whilst flying blind in heavy fog.
When they finally arrived over the Irish mainland they were forced to crash-land in Derrygilmlagh Bog, near Clifden, but both men emerged from the wreckage unscathed and were given a hero's welcome.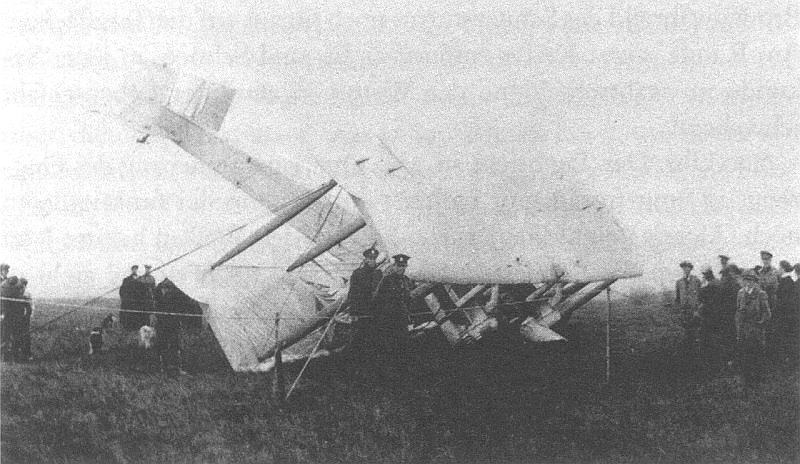 Along with receiving the £10,000 prize, presented to them by the then-Secretary of State for Air, Winston Churchill, Alcock and Brown were knighted by King George V at Windsor Castle.
Alcock and Brown's plane was later pulled from the bog and rebuilt, before being donated to the Science Museum in London where it remains on display to this day.
However, it seems a few original parts were acquired by locals eager to own a piece of the aircraft.
One of those locals was Jim Fawl, later the proprioter of the Shamrock Bar on Connaught St., Athlone, who recovered the wooden wing section and kept it in his personal collection for many years.
It would a further eight years before American aviator Charles Lindbergh made his own historic journey across the Atlantic.
In May 1927 Lindbergh became the first solo pilot to fly non-stop across the Atlantic in his aircraft Spirit of St. Louis, catapulting him to unprecedented international fame.
Upon landing at Le Bourget Aerodrome in Paris Lindberg was mobbed by an estimated crowd of 150,000 people, and as they carried him from the plane above their heads he proclaimed that "Alcock and Brown showed me the way!"
Sections of fabric from Lindbergh's plane have been known to sell for more than $10,000 at auction – and although Alcock and Brown's landmark flight is less well-known by the general public, this rare piece of aviation history is sure attract attention from dedicated collectors.