A Sega prototype video game console known as "Project Pluto" is up for sale at Heritage Auctions, having remained a secret for more than 20 years.
The prototype is one of just two in existence, and will cross the block as part of Heritage's Comics & Comic Art Auction in Dallas, Texas on July 9-12.
The previously unknown console is a significant piece of video game history, from a period in which Sega, Nintendo and Sony were battling it out for market domination.
Developed in the early 1990s, the Saturn console was Sega's 'Fifth Generation' 32-bit console designed to follow on from the highly successful Sega Genesis.
During the E3 video games expo in 1994, Sega triumphantly launched the hotly-anticipated Saturn with a retail price of $399.
However, just minutes later at their own event, Sony launched the 32-bit Playstation console with a price tag of just $299 – and instantly blew the Saturn out of the water.
Although the Sega Saturn was successful in Japan, it was never able to compete with the Sony Playstation in the U.S and led Sega to rethink their approach.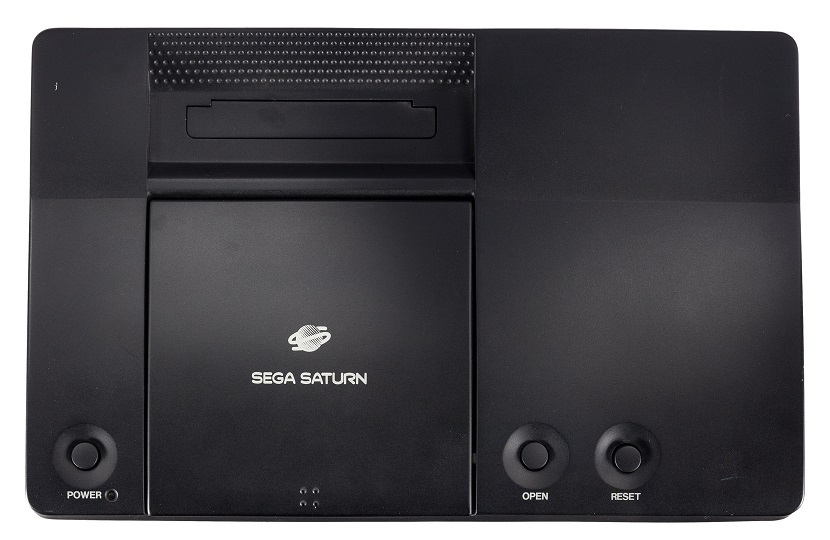 The result was 'Project Pluto', a secret attempt to create a lower-priced version of the Saturn for the U.S market which was ultimately never completed.
Intriguingly, Sega planned to produce the Pluto with a built-in NetLink Internet Modem and hard drive, making it the world's first console with off-the-shelf internet capabilities.
Had the Pluto project not been cancelled, it could have been a game-changer for the industry. But instead, it remained top-secret and its existence remained unknown until it was revealed by a former Sega employee in 2013.
"There are only two known prototype units known to exist from this project, the Pluto-01 and the offered Pluto-02," said Heritage Auctions Video Games Director Valarie McLeckie.
"Had a former Sega employee not disclosed the existence of this prototype, with photos of this offered unit, it's certainly possible that this unannounced project ultimately could have been lost to time.
"We expect the provenance of this particular unit will make it especially alluring to both prototype and Sega collectors."
Earlier this year, Heritage Auctions also sold another prototype video games console – the mythical Nintendo Playstation.
Built in the early 1990s during a short-lived collaboration between the Nintendo and Sony, the console was ultimately scrapped and the prototypes destroyed.
Only one survived in the collection of a former Sony executive, and having been bought years later at a bankruptcy sale amongst a box of junk, it sold in March for $360,000.