An incredibly rare space suit worn in the classic film 2001: A Space Odyssey will be offered for sale at Julien's Auctions in Beverly Hills next month.
The prop suit was worn on-screen in director Stanley Kubrick's 1968 film, which is regarded as one of the most influential science fiction films of all-time.
The iconic space suit is expected to sell for $200,000 – $300,000 when it goes up for sale as part of Julien's Auctions' Hollywood: Legends and Explorers sale on July 17 – 18.
"Julien's Auctions is honored to offer one of the most coveted science fiction film artifacts of all time – an original 2001: A Space Odyssey space suit," said Darren Julien, CEO/President of Julien's Auctions.
"2001: A Space Odyssey broke ground in its realistic depiction of space travel in films and this auction represents the first opportunity in twenty years to purchase a genuine and rare complete 2001 space suit from Stanley Kubrick's masterpiece."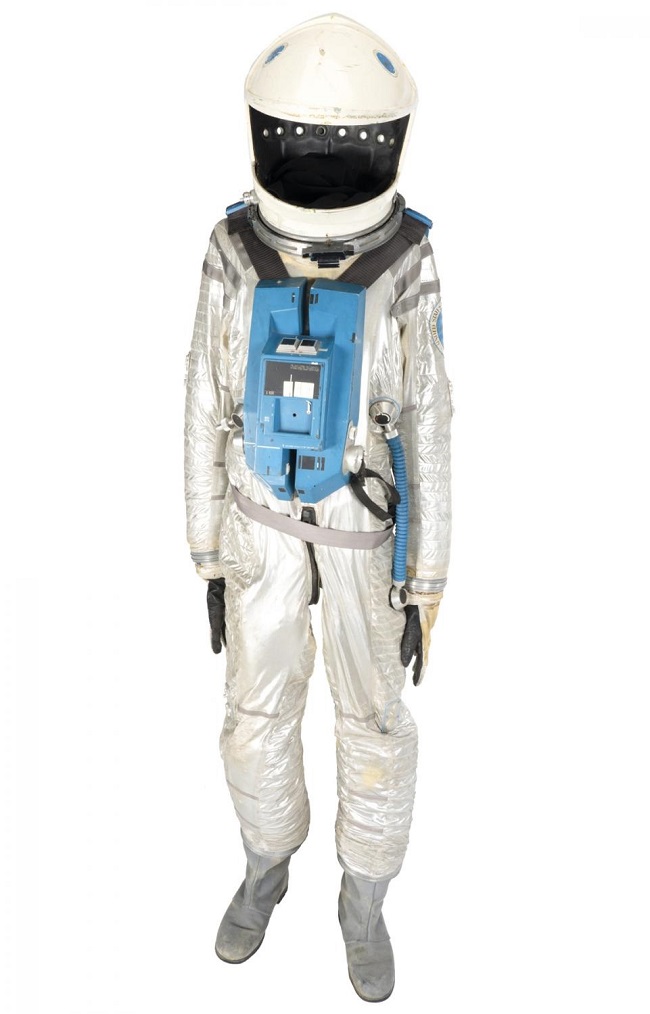 According to the auction house, the suit is comprised of components from several of the films screen-worn suits, which were designed by NASA veteran Harry Lange to ensure their accuracy.
Various parts bear the name labels of actors including William Sylvester, who played Dr. Heywood Floyd, and Robert Beatty who played Dr. Ralph Halvorsen.
The white space included with the suit helmet has been repainted several times, for use in different scenes throughout the film.
But most significantly it displays a base layer of green paint, which places it in perhaps the film's most famous moment.
The only actor to wear a green space helmet in the film is Keir Dullea as Dr. David Bowman, as he enters the inner core of the Discovery to dismantle the ship's computer HAL 9000, which has developed a murderous human personality.
As Bowman erases HAL's memory the computer pleads for its life, and utters the famous line "Stop Dave. Stop Dave. I am afraid. I am afraid Dave."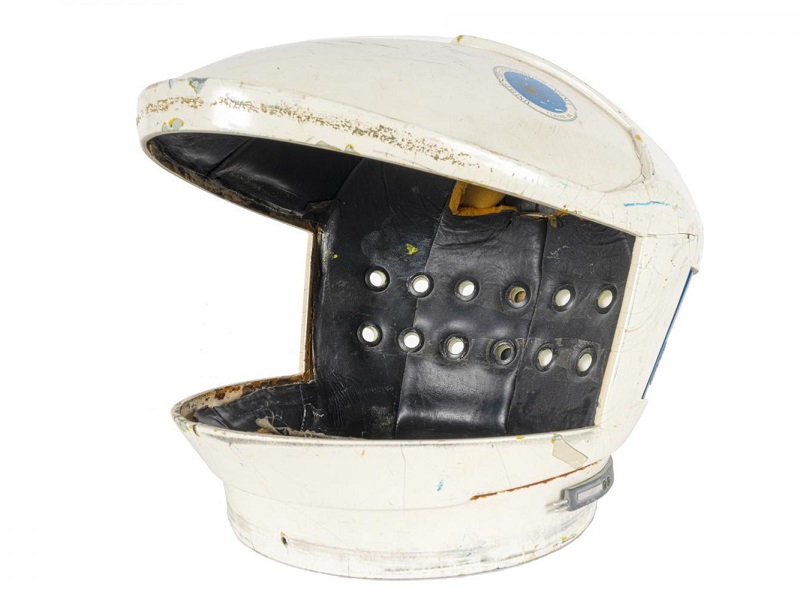 The suit comes complete with a shipping crate, in which it was sent to
Emery Austin, MGM's assistant director of advertising and publicity.
It's believed the suit may have been destined for use in promotion of the film, or as part of a planned exhibition at the Smithsonian which never came to fruition.
Very few original props or costumes survive from any of Kubrick's films as he ordered almost all of them destroyed after to each production, to ensure they didn't pop up again in other films or TV shows.
On the rare occasion surviving pieces appear on the market they tend to fetch significant sums.
In October 2019, the 'hero' axe used by Jack Nicholson in Kubrick's 1980 chiller The Shining sold at the Prop Store in London for $212,000, setting an auction record for a horror movie prop.
And back in 2015, the original Aries 1B Trans-Kunar Space Shuttle filming miniature from 2001: A Space Odyssey sold at Premier Props for $344,000.
The model had been given to an art teacher in the 1970s to use as a teaching aid, and was purchased by the Academy Museum Of Motion Pictures to take pride of place in their permanent collection.
Given the significance of '2001' within the history of cinema, it seems likely the space suit will attract similar bids from the world's major museums and private collectors alike when the hammer goes down on July 17.