An upcoming sale of rare vintage video games at Heritage Auctions will see Mario facing off against Mike Tyson for the auction's top spot.
The sale in Dallas, texas on July 9 – 12 will be lead by three highly rare games, each with the potential to set new records in the soaring video game auction market.
"Each of these lots appeals to collectors due to its relevance to pop culture, exceptional grade, packaging variant rarity, or all of the above," said Heritage Auctions Video Games Director Valarie McLeckie.
"It will certainly be interesting to see which lots really resonate with our clients. This collectible field is still in its nascent stage, so we are still learning what aspects of the hobby collectors put the largest premium on."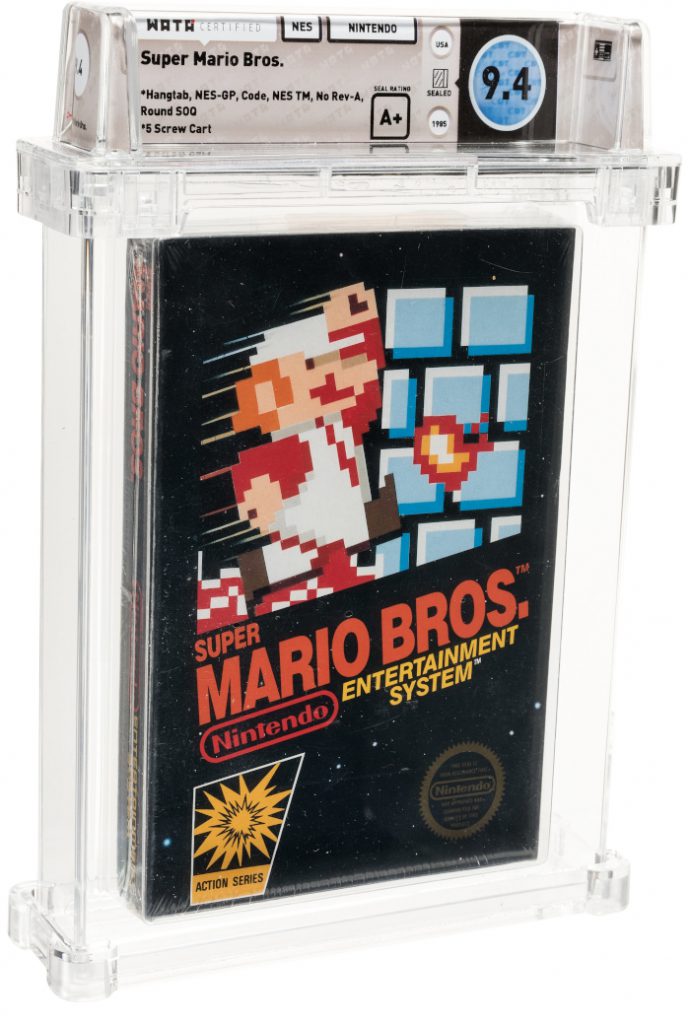 Leading the sale is a copy of the iconic NES game Super Mario Bros., unopened and graded Wata 9.4 A+.
The game's packaging, which features a cardboard hangtab sealed beneath the plastic, makes it a highly rare variant produced in a short production run in 1985.
The presence of cardboard hangtabs on Nintendo games marks them as early examples, produced as Nintendo sought to establish themselves in the U.S market.
With their black boxes and tabs sealed in shrink-wrapped plastic, these copies are the equivalent of mint-condition, first-edition books – making them highly sought-after by collectors.
Back in April, another sealed copy of Super Mario Bros. with the black cardboard hangtab, graded Wata 8.0, sold at Heritage for $40,200.
Another rare and notable lot which could challenge for top honours is a sealed copy of the 1987 NES boxing game Mike Tyson's Punch-Out!!
Graded Wata 9.2 and featuring the circular Nintendo seal of quality, the game looks likely to fetch in excess of the $45,600 recently paid for a similar copy graded Wata 8.5.
Rounding out the trio of significant rarities is a copy of Super Mario Bros. 3 for the NES known to collectors as a 'Left Bros' version, due to the placement of text on the box.
This design places it as a first-run copy, the earliest released in the US in 1990, and it's believed that less than 10 still-sealed examples exist.
Further notable NES titles up for grabs will include copies of Wild Gunman, Contra and the Legend of Zelda, all Wata-graded and unopened for more than three decades.