A unique Nintendo Playstation video game console once thought to be a myth amongst collectors has sold for $360,000 at Heritage Auctions in Dallas.
The console is believed to be the only surviving prototype from a failed collaboration between Nintendo and Sony in the early 1990s.
The console had been described as "arguably one of the most notorious, mysterious, and controversial artifacts of the video game industry".
When Nintendo developed their SNES console in the early 1990s they struck a deal with Sony to supply CD drives to their machines, creating a new console which would play games from both cartridges and discs.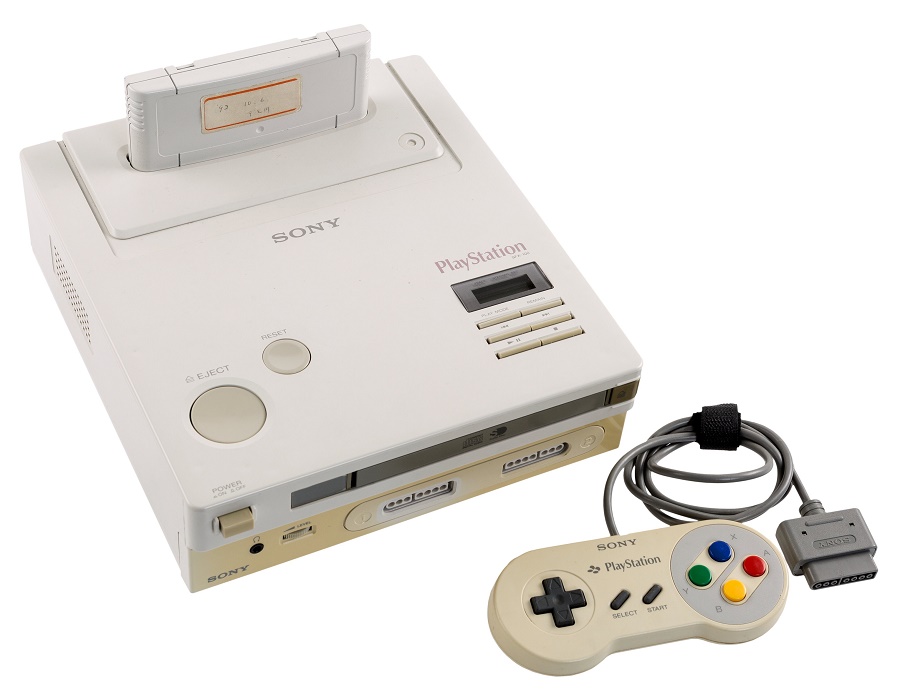 This hybrid machine was named the Nintendo Playstation and 200 prototypes were built circa 1992, but Nintendo soon pulled out of the deal and the console was scrapped.
It's believed that this spurred Sony to develop their own games console, the Playstation, which changed the course of video gaming forever and became one of Nintendo's biggest rivals.
It was thought that all 200 Nintendo Playstation prototypes had been destroyed – but one example remained in the collection of Olaf Olaffson, the chief executive officer of Sony Computer Entertainment, Inc.
Olaffson then went to work for a U.S bank which was later declared bankrupt, and when the contents of their head office were sold off at auction, a box of his old belongings was snapped up by a maintenance man named Terry Diebold.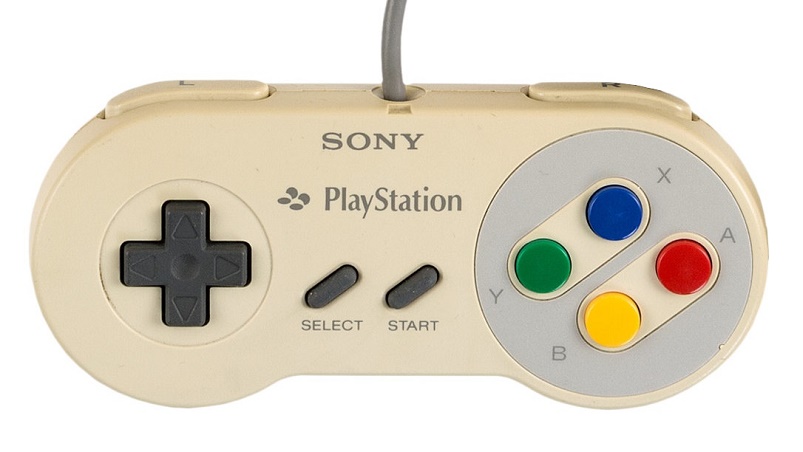 Inside was the sole surviving Nintendo Playstation, which Diebold's son discovered in the family attic a few years later.
When he posted pictures of the machine online in 2009 most believed it was a fake, but it was later authenticated as the story of the failed collaboration became public.
The Diebold family then toured the historic console around international video games events for years, before finally selling it at Heritage Auctions on March 6.
Along with the console, the Heritage sale also included another lot regarded with equal reverence by video games collectors: a copy of the ultra-rare Nintendo video game Stadium Events.
The athletics game was originally released for the NES by Bandai in 1987, to be used with their Family Fun Fitness' pad controller.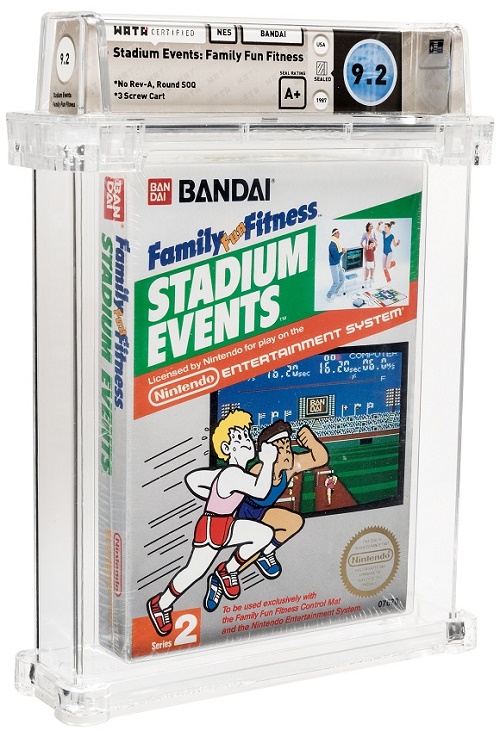 But when Nintendo bought the rights to the controller soon after and rebranded it the 'Power Pad', they also pulled all the games from stores and rereleased it as 'World Class Track Meet'.
Original copies of the 'Stadium Events' cartridge are now considered the rarest US licensed NES games ever sold in stores, and today around 200 copies are thought to exist in any condition.
'Stadium Events' is now known as the 'Holy Grail' for Nintendo video game collectors, and the factory-sealed copy offered at Heritage sold for $66,000.
Further notable video game lots included a sealed copy of the 1987 NES game 'Mike Tyson's Punch-Out!!' which sold for $45,600, and a sealed copy of Super Mario Bros. which sold for $20,400.