A Winston Churchill painting featuring his favourite bottle of Johnnie Walker whisky has sold for almost £1 million at auction in London this week.
The British WWII leader's still life oil painting dated from the 1930s, and sold at Sotheby's on Tuesday (November 17) for £983,000 ($1.3 million).
The painting had initially been estimated to sell for £150,000 – £250,000, and is now one of the most valuable Winston Churchill paintings ever sold at auction.
According to the auction house, "Jugs and Bottles combines two of Churchill's greatest pastimes, painting and the enjoyment of alcoholic refreshment".
Winston Churchill's love of whisky began whilst serving with the British Army in India in the 1890s.
"The water was not fit to drink," he later wrote. "To make it palatable, we had to add whisky. By diligent effort, I learned to like it."
During WWII he was insistent that grain shortages should not effect production at Scottish whisky distilleries, and ensured a continued supply as he saw the spirit as an "invaluable export".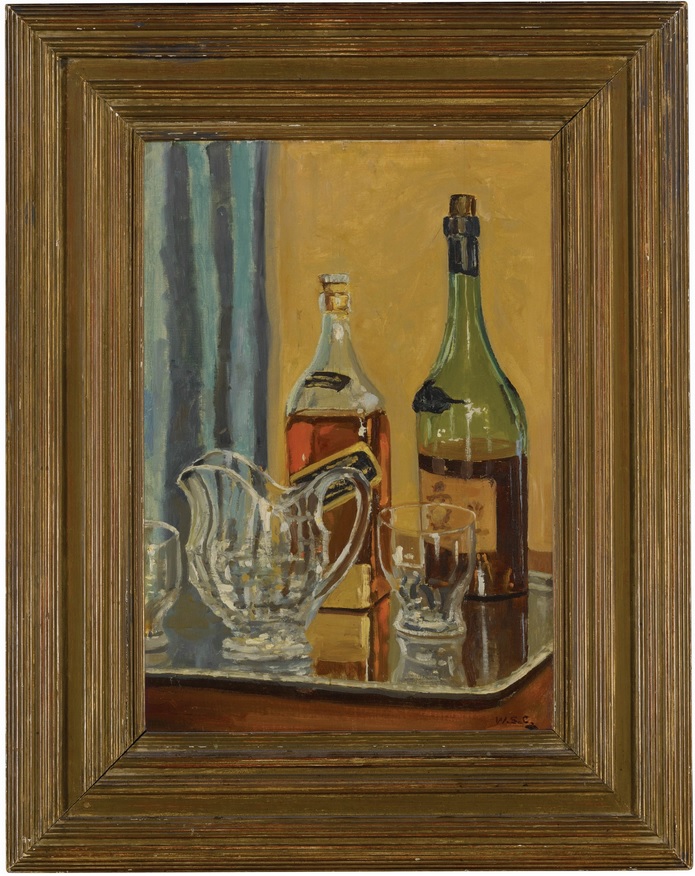 He later developed a particular fondness for Johnnie Walker Black label whisky, and was known to enjoy a glass with soda water each morning over breakfast.
The brand's distinctive label is clearly visible in the painting, alongside a bottle of brandy, a glass jug and two glasses on a silver tray.
Churchill gave the still life painting to W. Averell Harriman, an American businessman who served as a US special envoy to Europe during the 1940s.
The pair had several meetings during WWII, and US President Roosevelt later appointed Harriman as Ambassador to the Soviet Union in October 1943.
During the same period, Harriman was also engaged in a secret love affair with Pamela Churchill, the wife of Winston's son Randolph.
Thirty years after their affair began, the couple finally married in 1971, and when Harriman passed away Pamela inherited the artwork by her former father-in-law.