One of the last self-portraits by Rembrandt remaining in private hands is heading to auction at Sotheby's in London next month.
The rare work is expected to sell for £12-16 million ($15-20 million) as part of Sotheby's Evening Sale on July 28, which spans 500 years of Old Masters and Impressionist & Modern Art, Modern & Post-War British Art and Contemporary Art.
"Rembrandt's face is instantly recognizable to us at every stage of his adulthood – far more so than any other painter," said George Gordon, Sotheby's Co-Chairman of Old Master Paintings.
"In each self-portrait he reveals as much of himself as he chooses to, but always in his unique fluency in the handling of paint.
"We know that this painting was created in a remarkably short period of time, because he laid in the background first, but when he signed it upon completion, the background was still wet, so the signature is impressed into it by his brush."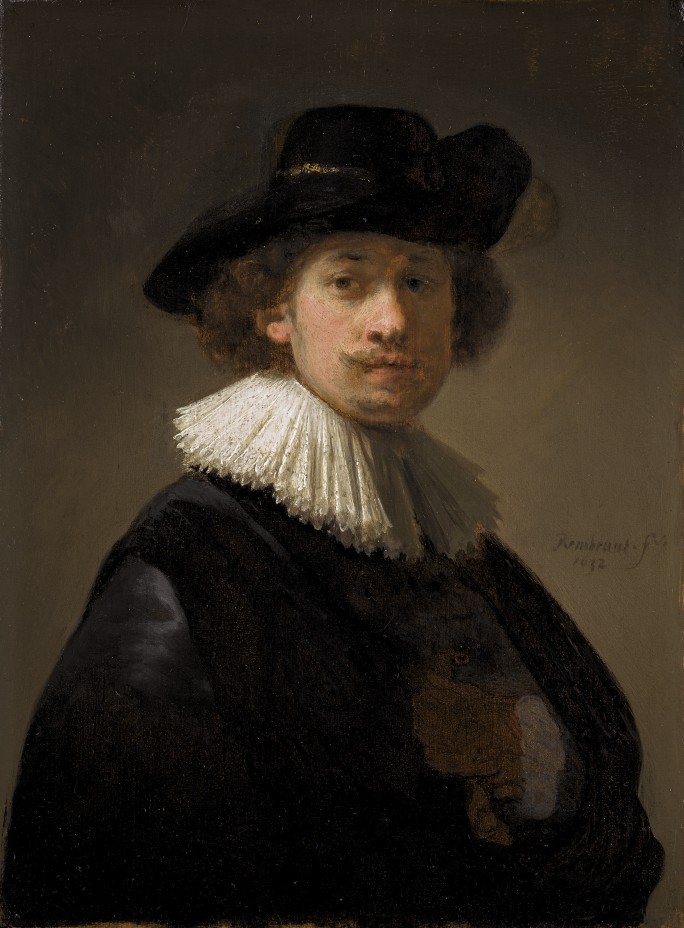 The painting, which dates from 1632, depicts Rembrandt at the age of 26, as he began to establish himself in Amsterdam as a successful commercial artist.
Remarkably, the painting's date can be pinpointed to a narrow period at the end of 1632 thanks to scientific analysis, which proves it was painted on a panel taken from the same Baltic oak tree as one of his most famous works, The Anatomy Lesson of Dr Nicolaes Tulp.
Rembrandt produced around 80 self-portraits, offering an intimate portrayal of ageing throughout his lifetime from the age of 22 up until his death in 1669 and the age of 63.
The majority of Rembrandt's extensive catalogue of self-portraits are owned by major museums, with just three privately owned and potentially available to collectors.
One of these was discovered and sold at Sotheby's in London back in 2003, and is currently in the Leiden collection in New York; while another is on long-term loan to the National Gallery of Scotland.
The example now offered at Sotheby's is the earliest of the three, and features Rembrandt dressed in formal attire usually worn by his wealthy sitters.
He created the work during his courtship of his future wife and muse Saskia van Uylenburgh, and some experts believe he painted it for her – and to convince her family that he was a prosperous man worthy of marriage.
It was also during this successful period in 1634 that Rembrandt painted a pair of full-length marriage portraits for wealthy Amsterdam newlyweds Marten Soolmans and Oopjen Coppit.
In 2016 the pair of paintings were jointly acquired by the Rijksmuseum and the Louvre is a private deal with the Rothschild family for $180 million, setting a record price for any Rembrandt works.