The guitar used by Kurt Cobain during Nirvana's 1993 MTV Unplugged performance could sell for more than $1 million when it goes up for auction this month.
Cobain's Martin guitar will hit the block at Julien's in Beverly Hills on June 19-20, where it's estimated to fetch $1 – $2 million.
"This important guitar has earned its rightful place in rock & roll history as the instrument played by one of rock's most influential musicians and icons in one of the greatest and most memorable live performances of all time," said Julien's Auctions CEO Darren Julien.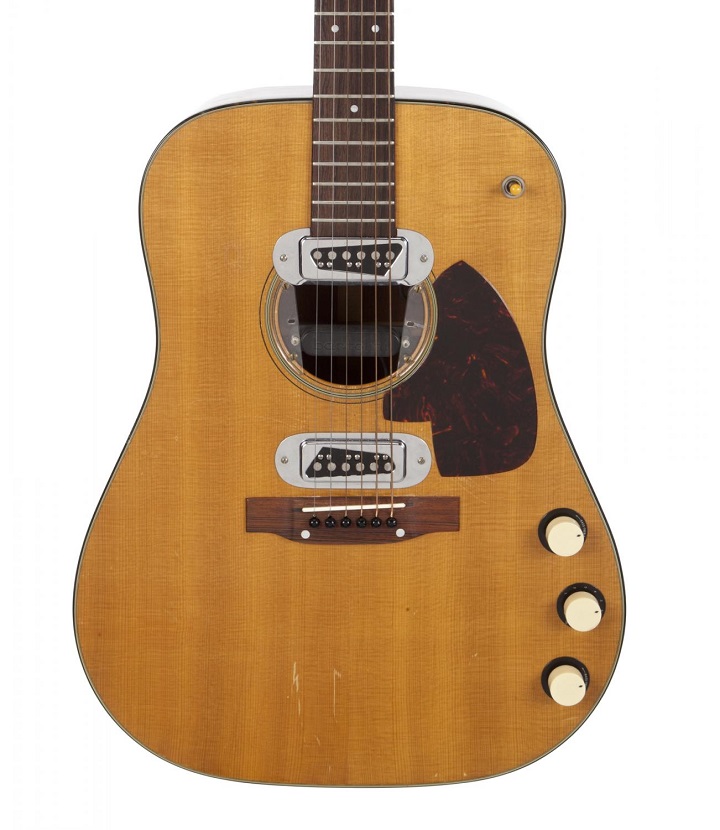 The guitar is a 1959 Martin D-18E acoustic-electric guitar, one of just 300 examples ever produced by the renowned manufacturer.
Even without its famous provenance, the rare instrument would be worth a five-figure sum to collectors.
But Cobain's ownership, and its use during Nirvana's most famous performance, look set to make it one of the most valuable guitars ever sold.
Nirvana's MTV Unplugged concert is regarded as a seminal moment in rock and roll history, a raw, unflinching a deeply personal performance by the world's biggest band and a frontman tortured by his unwanted role as the 'voice of his generation'.
Featuring a number of obscure covers, songs from their early career and almost none of their biggest hits, the performance went on to become one of the greatest live albums of all-time.
The Unplugged show was recorded live in New York, just five months before Cobain tragically took his own life in Aril 1994.
And according to Cobain's widown Courtney Love, the 1959 Martin D-18E was reportedly the final guitar he ever played before his death.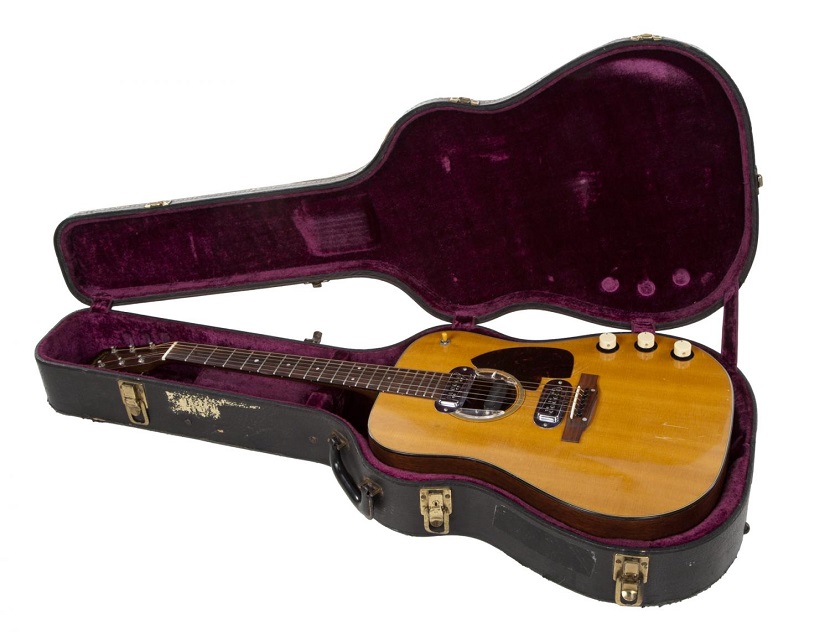 Back in October 2019, the green cardigan Cobain wore during the Unplugged performance sold at Julien's for $334,000, setting a new world record price for any item of Nirvana memorabilia.
That record was then surpassed moments later in the same auction, when Cobain's custom-built, left-handed Fender Mustang guitar, played on stage during Nirvana's 1993 In Utero tour, sold for $340,000.
But with more than a week still to go in the current sale, bidding on the MTV Unplugged guitar has now reached $550,000, meaning that record is set to tumble when the live auction takes place on June 19.
The only question now whether the it becomes one of the few instruments in rock and roll history to achieve a seven-figure sum.
The current world record price for a guitar was set in June 2019, when Pink Floyd star David Gilmour's legendary 1969 Black Fender Stratocaster – known as 'The Black Strat' – sold at Christie's for $3,975,000.