An incredibly rare 1804 silver dollar regarded as "the King of American Coins" could sell for more than $1 million when it goes up for auction next month.
The coin has been described as "the most famous prize in coin collecting", and its very existence has both fascinated and confounded numismatists for over 180 years.
The coin is one of only 15 known examples, and will cross the block at Stack's Bowers Galleries in Baltimore on March 20 with an estimate of $1.2 – $1.5 million.
"In our experience, sometimes the excitement at an auction gathering is so palpable it can nearly be felt, and we expect that will be the case in the auction room when the Berg-Garrett 1804 dollar comes up for sale," said the auction house.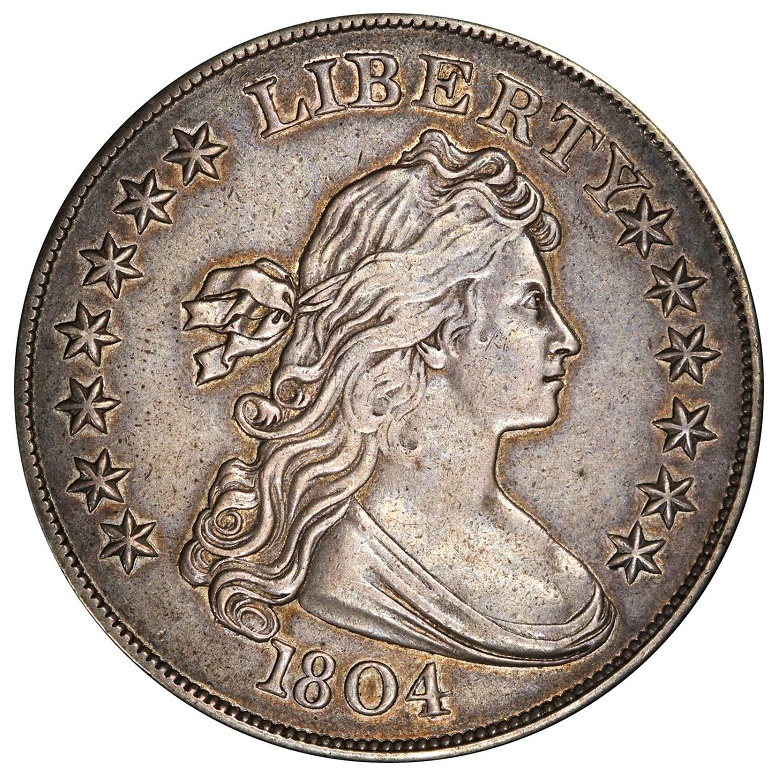 Technically the 1804 Draped Bust silver dollar shouldn't even exist, and the twisting tale behind its creation could fill a book, but the basic story goes as follows:
The official US Mint records show that 19,750 silver dollars were originally minted in 1804, with no further silver dollars produced until 1836.
However, modern research suggests these 1804 coins were struck using dies from the previous year, dated '1803', as it was common to keep using the dies into the following year until they wore out.
In 1834 the Department of State requested that two special presentation sets of coins be produced as gifts for the King of Siam and the Sultan of Muscat.
The US Mint looked at their records, noted that the last official silver dollars were produced back in 1804, and created new dies with that date to complete the historic set – not knowing that they were in effect creating the first true '1804' silver dollars in existence.
Eight of these coins were minted as proofs in 1834, and by the 1840s they had already become legendary rarities within the world of numismatics.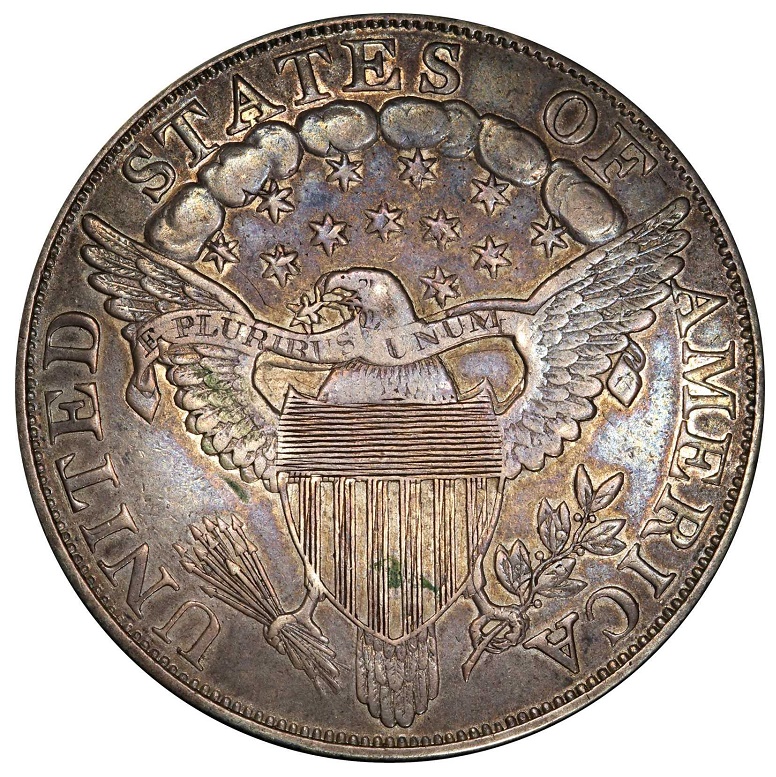 Years later in 1859, Mint Director James Ross Snowden had developed a lucrative sideline re-striking earlier rarities for private collectors.
He is believed to have struck at least seven new 1804 silver dollars and then mixed them with other coins to make them appear lightly circulated, before selling them through two local dealers.
His plan was to present them as original coins from the 1804 mintage, not realizing that there were no actual silver dollars dated '1804' ever produced for circulation.
The coin heading for the block next month is one of those later examples made by Snowden, and is known as the 'Berg-Garret Specimen' after two of its original owners, O.H. Berg and T. Harrison Garrett.
It now comes to auction as part of the D. Brent Pogue Collection, the world's most valuable coin collection which has already raised more than $100 million in sales since 2015.