A collection of clothes worn by Queen Victoria is up for auction in the U.K, after spending more than 100 years hidden in the back of a wardrobe.
The royal outfit, which includes a black dress, leather boots and a pair of oversized knickers, is expected to sell for more than £15,000 when it hits the block at Hanson's Auctions on January 21.
The items have passed down through four generations of the same family, and were originally owned by Queen Victoria's official royal photographer.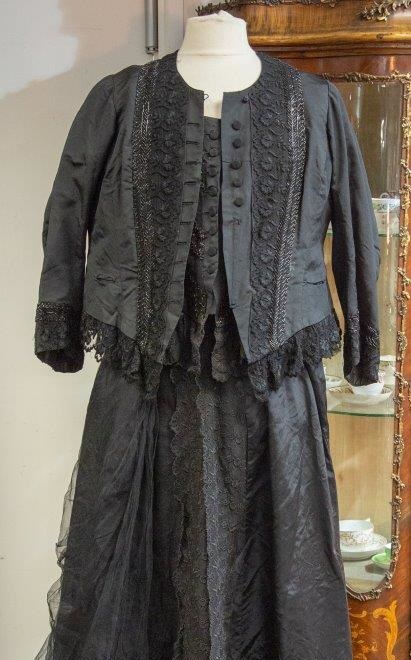 "As an auctioneer it's always wonderful to handle living history," said Charles Hanson. "In a turbulent world, we can look back at one of our greatest monarchs.
"Famously, after the death of her beloved husband Prince Albert in 1861, [Queen Victoria] wore black for the rest of her life and the bodice and skirt we're selling are black.
"Though she was only 4ft 11ins and petite when she became queen at 18, she liked her food and her waist expanded to 50 inches over the decades – a fact demonstrated by the ample size of the bloomers."
Along with the dress, bodice and underwear, the collection also includes a pair or red woollen stockings and leather ankle boots by J. Sparkes, Hall & Son of Regent Street, London.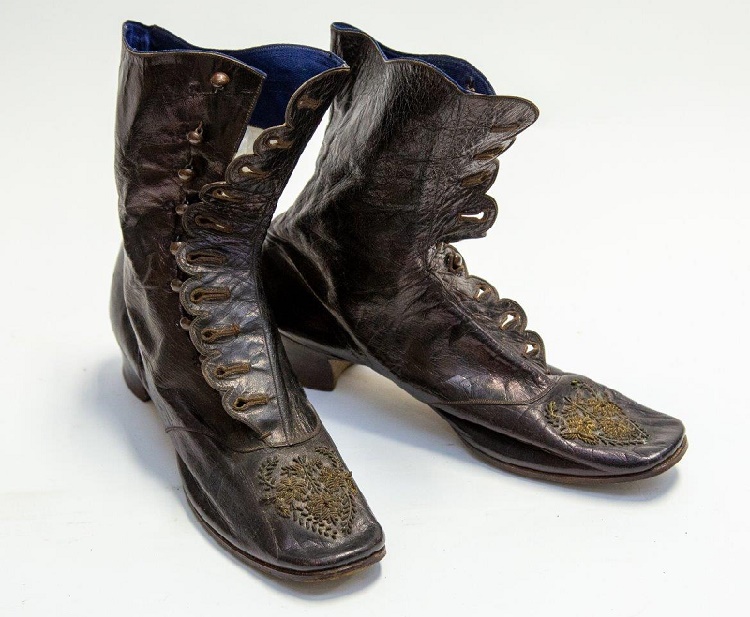 The clothes originally belonged to Alexander Lamont Henderson, a pioneering 19th century Scottish photographer who worked for Queen Victoria for more than 25 years.
Henderson was awarded with a Royal Warrant in 1884, and as the official Royal photographer he produced portraits of the Queen, Prince Albert and her Scottish attendant John Brown.
"Queen Victoria's clothing and boots are family heirlooms which were originally given to my great-great grandfather," said electrical engineer Roderick Williams, the consignor of the collection.
"He worked as a royal photographer for Queen Victoria up to her death in 1901 and we think the clothes were probably given to him by servants in the royal household, perhaps in return for taking photographs of them."
"When my great-great grandfather died in 1907, the clothing was passed down through the generations. It's been kept in a wardrobe. I'm selling it now as I need to make some space.
"However, I'm not parting with Alexander's glass plate negatives and enamel pictures which are of a very high quality. He was an extremely talented photographer."
Items from Queen Victoria's personal wardrobe are highly prized by collectors of royal memorabilia, as Hanson's Auctions illustrated in 2008 when another pair of her bloomers sparked an international bidding war and sold for £4,500.