A Land Rover owned by Prince Philip comes to auction in the UK this weekend. 
It is expected to make £50,000-70,000 at Silverstone Auctions' February 25 sale.
We believe the Defender 110 County will achieve close to the high estimate, such is the goodwill to the Royal Family since the Queen's death in October.
It last auctioned for £44,000 in June 2022.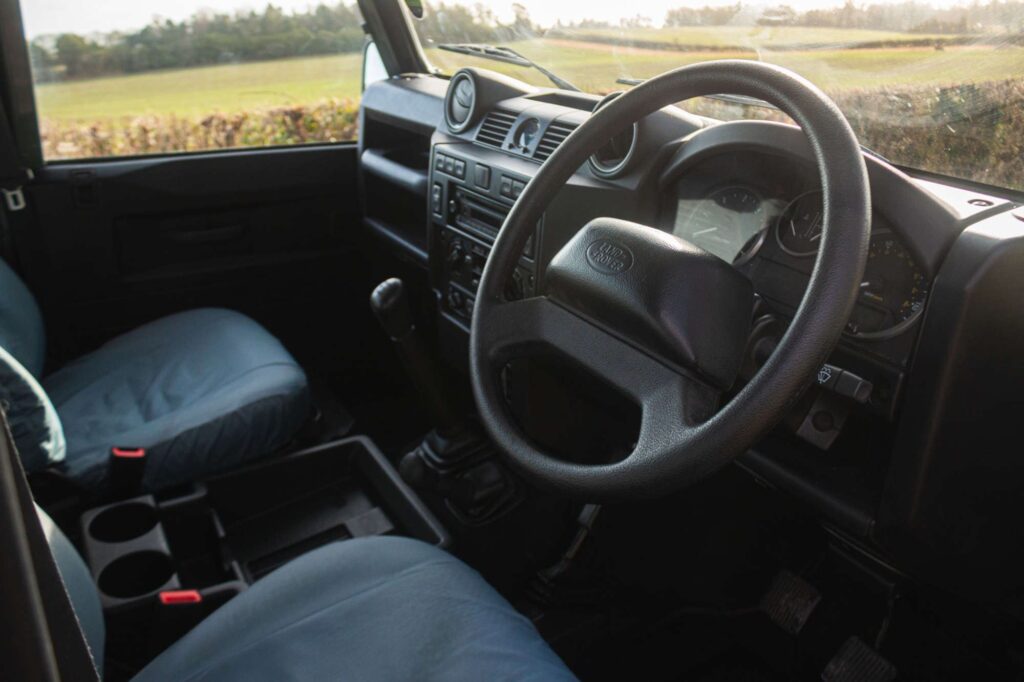 The 2010-registered vehicle, which has a modest 15,623 miles on the clock, was kitted out to the Duke's exacting specifications. 
These included black cloth interior, heated seats, and the rare Keswick Green livery.
The auction house states the vehicle comes from a "significant private collection of special motor vehicles.
"Boasting an enviable combination of Royal provenance, an individual specification, low mileage and fantastic condition, this seems to tick all of the boxes for any serious collector of significant British vehicles."
It is highly likely the Duke of Edinburgh drove the car personally, as he was always keen to get behind the wheel.
The Queen, in a letter to a friend in 1947, mentioned how "Philip enjoys driving and does it fast!"
The Duke's driving career came to an end in 2019 after the Land Rover he was driving was involved in a collision with a fellow road user near the Sandringham estate.
Royal cars have a strong track record of performing well at auction.
Princess Diana's 1994 Audi Cabriolet made £54,000 in 2016. The Queen's own 1978 Series III Land Rover built especially for her sold for £28,380 in 2012. It would achieve significantly more today.
It featured a traffic light system to enable the Queen to signal to the driver to stop, start and slow, in addition to retractable steps.
The auction will also feature George VI's second world war Ford GPW Jeep.