If you've ever wanted to hurl a keyboard across the room you're in good company. The typewriter that drove Mark Twain, America's most famous Man of Letters, to distraction has just sold for $106,250.
The machine is a Williams No. 6 Typewriter sold through Heritage Auctions on February 22, 2023.
Besides being an interesting and pioneering example of a typewriter, it is linked with Samuel Clemens – to give Twain his real name – with incontrovertible proof.
A serial number dates it precisely to 1908 (2 years before Twain died). His daughter gave it to a family employee whose family retained it until the 1980s. Receipts from just 2 subsequent sales and family connections confirm its authenticity.
Twain had a long-standing interest in mechanical writing.
"In 1883, he became one of the first authors to type a manuscript when he delivered a typed copy of Life on the Mississippi to his publisher," says Sandra Palomino, Director of Historical Manuscripts at Heritage Auctions.
That was probably written on his 1874-bought Remington.
While he was able to complete a substantial work on it he was hardly a satisfied customer.
In 1875 he wrote to the manufacturer ruling out any celebrity endorsement for their contraption:
"Please do not use my name in any way. Please do not even divulge that fact that I own a machine. I have entirely stopped using the typewriter, for the reason that I never could write a letter with it to anybody without receiving a request by return mail that I would not only describe the machine, but state what progress I had made in the use of it, etc., etc. I don't like to write letters, and so I don't want people to know I own this curiosity-breeding little joker."
That rejection is surely tongue-in-cheek. Twain was a dedicated gadget and tech lover.
He patented several inventions of his own. The huge success of his work gave him the cash to burn on investments like the Paige Compositor, a printing "breakthrough" that cost Twain something like $10 million in today's money.
The man himself is perhaps a surer bet for investors.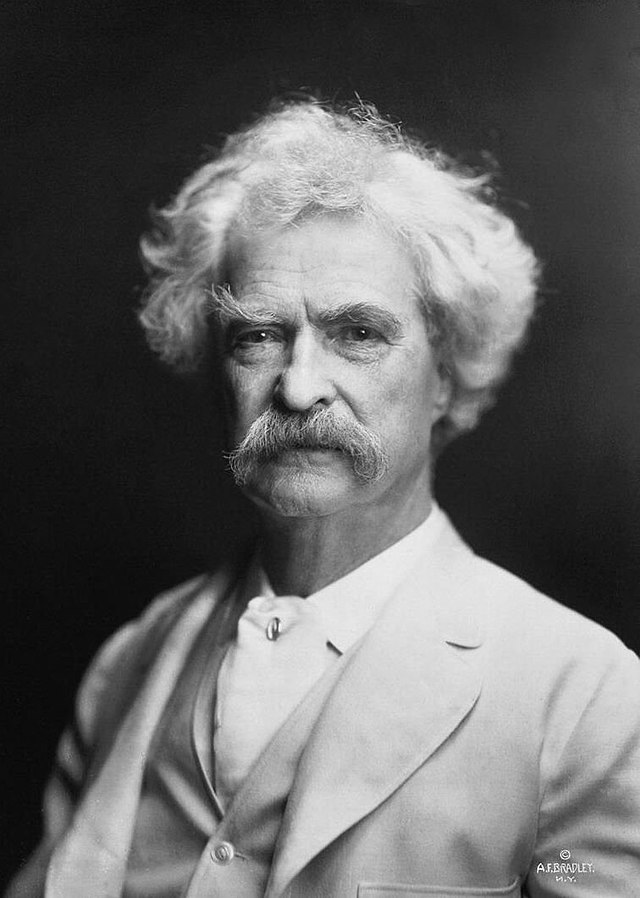 He is intimately linked with American history – not always without controversy – and a familiar name to millions of readers worldwide. Ernest Hemingway credited him as the founding father of American literature.
First editions of his work, autographs, photographs (again, his love of innovation put him ahead of the game) and other memorabilia are all collectible and valuable.
A first edition of The Adventures of Tom Sawyer can be found listed today at nearly £8,000. A very bright example of the first printing of The Adventures of Huckleberry Finn will set you back over £22,000.
Typewriters too have their collectors.
Some are valued for their technological value, others for the works they helped birth.
A light-blue Olivetti Lettera 32 is a beautiful machine, but it's the Cormac McCarthy novels that flowed from it that made it the world's most expensive typewriter.
That sold for $254,500 at auction in 2009, more than 10-times the top estimate Christie's put on it. McCarthy paid $50 for it in 1963 and reportedly replaced it with another just the same for less than $20.
McCarthy sold that model himself. There was no doubt it was genuinely his.
If you find an old typewriter it may have some value. Though without some extraordinary distinguishing feature it is unlikely to rise above a few hundred pounds.
If it drove a famous author out of their mind then it may be a different story.