The world's earliest and most complete Hebrew Bible, known as the Codex Sassoon, is heading for auction at Sotheby's.
The ancient text, which has been described as "one of the world's greatest treasures", dates back more than 1,100 years to the ninth or tenth century.
The Codex Sassoon contains all 24 books of the Hebrew Bible, missing only 12 leaves, and provides a critical link between the original Dead Sea Scrolls and today's modern Bible.
Having remained hidden in private collections for centuries, the book will now be offered for sale in May with an estimated value of $30m-$50m (£25m-£42m).
"In Codex Sassoon, a monumental transformation in the history of the Hebrew Bible is revealed, bringing to light the full story of the Hebrew Bible that had previously never been presented in book form," said Sharon Mintz, Sotheby's senior Judaica specialist.
"[It] is a transformative witness to how the Hebrew Bible has influenced the pillars of civilisation – art, culture, law, politics – for centuries."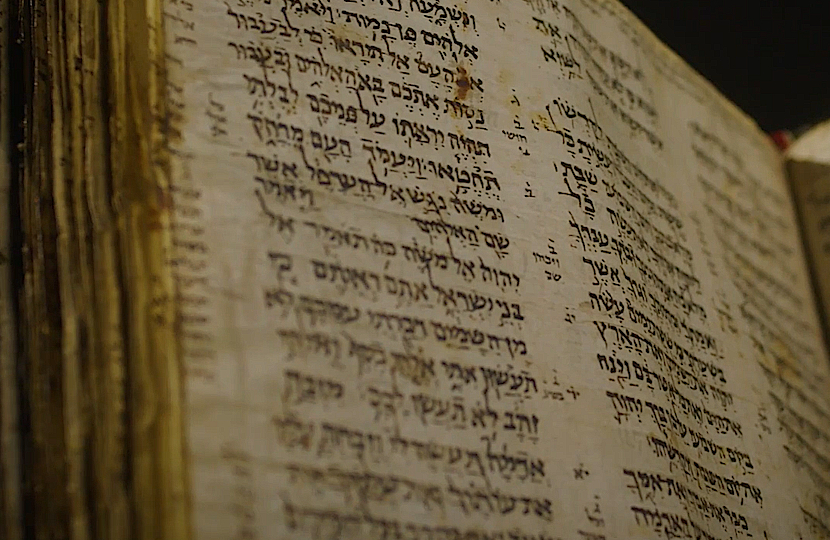 The book is named after David Solomon Sassoon (1880-1942), who acquired it in 1929 whilst assembling the world's largest collection of Hebrew texts.
It comes to auction from the collection of Swiss investor Jacqui Safra, who has owned the text for the past 10 years.
It was under his ownership that detailed research and scientific carbon dating confirmed the age of the manuscript.
The pre-sale estimate places the text as the most valuable historical document or manuscript to ever appear at auction.
The current record was set in 2021, when a copy of the first printing of the US constitution sold at Sotheby's for $43.2 million.
The most expensive religious text ever sold is the original printer's manuscript copy of The Book of Mormon, dating from 1830.
In 2017 The Church of Jesus Christ of Latter-day Saints purchased the manuscript in a private sale valued at $35 million.
The Codex Sassoon is now expected to shatter that record, with some believing it could even soar closer to a nine-figure sum.
"Codex Sassoon has long held a revered and fabled place in the pantheon of surviving historic documents and is undeniably one of the most important and singular texts in human history," says Richard Austin, Sotheby's Global Head of Books & Manuscripts.
"With such eminence, the Codex has an incomparable presence and gravitas that can only be borne from more than one thousand years of history."