Prince's personal copy of his seminal album Purple Rain is amongst the highlights of a Heritage Auctions entertainment memorabilia sale in Dallas this week.
The well-played record, from the late star's record collection, is expected to fetch in the region of $3,000 when it hits the block on July 21.
The auction will offer a collection of memorabilia consigned by Prince's former bodyguard, which also includes stage-worn outfits, jewelry and personal items such as his Bible.
"Prince's musical and cultural impact cannot be overstated," said Heritage Auctions Consignment Director Mike Gutierrez.
"He was a brilliant musician, singer, composer, director. Anything relating to Prince has significant appeal to collectors, but to have lots like this, that he owned and wore represents and extraordinary trove of treasures from one of the great musical influencers of our generation."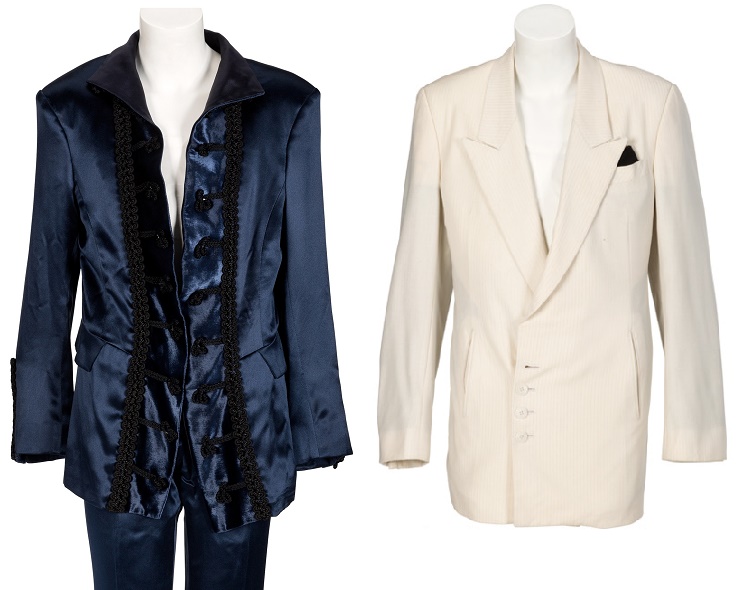 Released in 1984 as the soundtrack to his film debut, Purple Rain has sold more than 25 million copies and is regarded as Prince's magnum opus.
Featuring classic hits such as 'Let's Go Crazy', 'When Doves Cry' and his career-defining title track, the album was added to the Library of Congress's National Recording Registry in 2012 due to its cultural importance.
According to Prince's former bodyguard, the star always travelled with a special record bag containing his favourite albums, and this stereo copy of Purple Rain was a permanent fixture in his music collection.
The most valuable item in the collection is a stunning navy blue velvet suit, tailor-made and worn regularly by Prince off-stage, which comes with a price tag of $20,000.
Further highlights include an ear cuff studded with zirconium stones which Prince regularly wore to nightclubs, estimated at $10,000; a stage-worn white double-breasted silk jacket, also estimated at $10,000; and a black silk stage-worn outfit estimated at $7,000.
One of the most significant items in the collection is prince's personal travel bible, a 1984 printing of the New World Translation of the Holy Scriptures used by the Jehovah's Witnesses church.
Prince became a Jehovah's Witness in 2001 and was an active member at his local Kingdom Hall in Minneapolis, attending services on Sunday mornings and even going door-to-door in the surrounding area to speak to people about his faith.
Prince was gifted the leather-bound bible whilst attending a Kingdom Hall in the U.K, and kept it close as he toured the world in the later years of his career.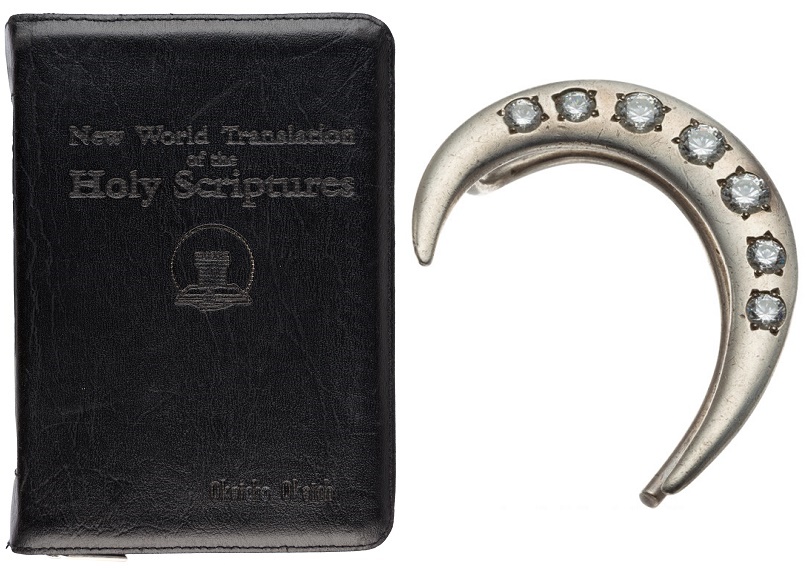 The value of Prince memorabilia has soared amongst collectors since his untimely death in April 2016, at the age of just 57.
The past two years have seen a number of high-profile auctions dedicated to his stage-worn costumes, guitars, hand-written lyrics and personal effects.
Notable sales have included a black 'cloud' guitar played by Prince in the early 1990s which sold at Julien's Auctions in November 2017 for $700,000, against an estimate of just $80,000; a pair of his stage-worn yellow high-heeled boots, which sold at RR Auction in September 2017 for $75,000; and his jacket worn on-screen in Purple Rain, which sold at profiles in History in July 2016 for $96,000.