A Porsche 959 raced in the famous Paris-Dakar rally could sell for more than $3m later this year, as part of a sale celebrating the German marque's 70th Anniversary.
The RM Sotheby's auction takes place at the Porsche Experience Center in Atlanta, Georgia, on October 27, and will feature approximately 70 vehicles spanning 70 years of automotive history.
The roster will include some of the rarest and most important Porsches in private hands, and the 959 Paris-Dakar is no exception.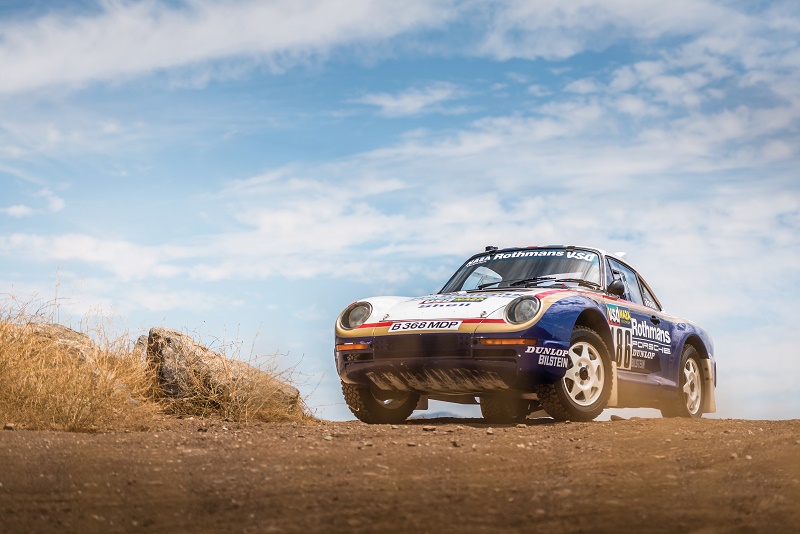 Just six examples of the powerful factory racing team car were ever built, including three for the 1985 rally, and today only five are known to have survived.
The Paris-Dakar rally began life in 1978 as a 10,000km off-road race from France to Senegal, attracting hundreds of amateur and professional drivers to race across the gruelling terrain of dunes, rocks and mud.
Porsche developed the four-wheel drive 959 as a prototype for the 1985 rally, building three examples with the same naturally-aspirated 3.2-liter flat-six engines found in their iconic 911 Carrera.
Chassis no. 010015, the example on offer at RM Sotheby's, was driven in the 1985 rally by René Metge, who had previously driven Porsches to victory in the race in 1981 and 1984, and would do so again in 1986.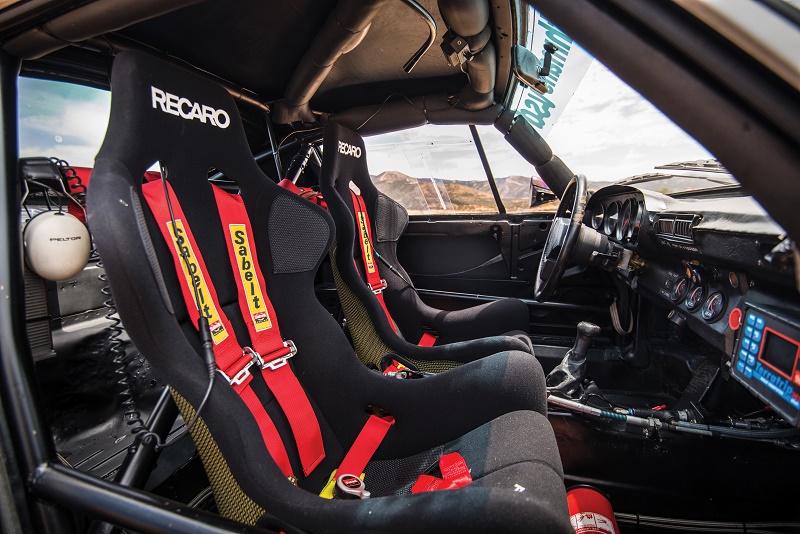 None of the three Porches entered into the 1985 rally managed to finish, with two involved in race-ending accidents and 010015 forced to retire due to an oil line failure.
However, the experience proved highly valuable for Porsche, who continued to develop the 959 in preparation for the 1986 event which they then dominated – finishing 1st, 2nd, and 6th overall.
The car which finished second, with racing legend Jacky Ickx behind the wheel, is now part of the permanent collection at the Porsche Museum in Stuttgart.
Ickx later acquired chassis 010015 for his own collection, following the end of its racing career, and exhibited at events including the Goodwood festival of Speed. It also won Best in Class at the 2008 The Quail: A Motorsports Gathering in Carmel, California, adding to its desirability.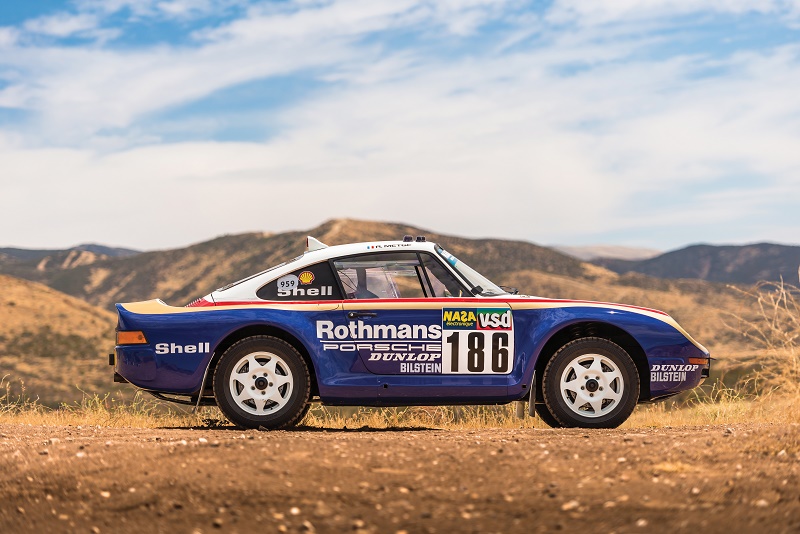 As an important piece of automotive history with impeccable racing provenance, it's no surprise the Porsche 959 Paris-Dakar comes with a pre-sale estimate of $3m – $3.5m.
"It is fantastic to be able to offer one of the very few 959 Paris-Dakar rally cars at auction," said RM Sotheby's specialist Alexander Weaver.
"There has been a considerable surge in the popularity of safari-style, rally-spec 911 builds, and the 959 Paris-Dakar is essentially what sparked all of these on/off-road Porsche models. For any die-hard Porsche collector and off-roader, this is an unheard-of opportunity."