A car regarded by many as the world's first Porsche will be offered for sale at RM Auctions in California later this year.
Known simply as the 'Type 64', the unique car was designed by Professor Ferdinand Porsche in 1939 and is a pioneering piece of automotive history.
"I've seen countless special Porsches in my career, but nothing like this," said marque specialist Andy Prill, who helped to authenticate the car.
"This is the most historically significant of all Porsche cars and it is simply incredible to find the very first Porsche in this original condition."
Although RM Sotheby's is yet to place an estimate on the car, early Porsches with documented racing history regularly achieve seven-figure sums at auction.
And the truly historic nature of the Type 64 should mean plenty of interest from the world's leading Porsche collectors when it hits the block in Monterey on August 15-17.
Ferdinand Porsche began his career as a chief designer at Austro-Daimler, before founding his own automotive design consultancy in Germany in 1931.
In 1934 he was personally hired by Adolf Hitler to design the new Volkswagen (or "people's car"), as part of the German chancellor's plans to motorize the nation.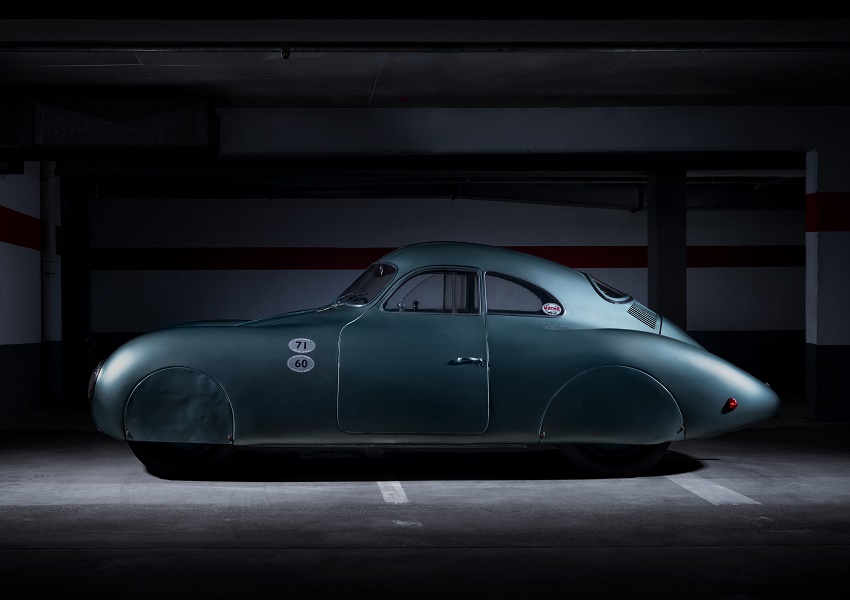 To celebrate the launch of the KdF-Wagen production car, the German government planned a 1,500-kilometer Berlin-Rome road race, and asked Porsche to design three special long-distance racing versions of the car to compete.
Using components from the Type 1 Volkswagen, along with WWII aircraft technology and hand-crafted aluminium coachwork, Porsche produced three prototype cars – but the outbreak of WWII meant the race was cancelled, and his efforts turned towards the production of military vehicles.
The car on offer at RM Sotheby's is the third of these prototypes, and was the only example to survive WWII intact in the collection of the Porsche family.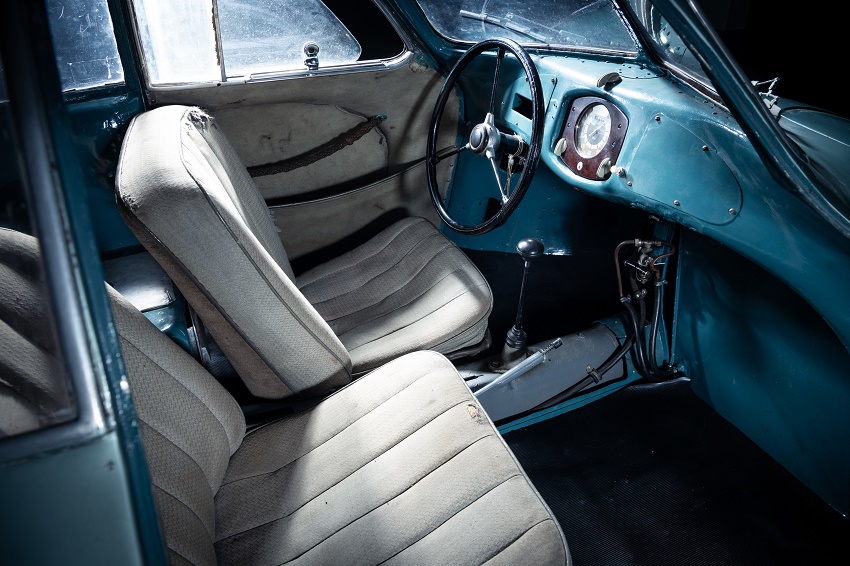 It was driven extensively by both Ferdinand and his son Ferry Porsche, who would follow in his father's footsteps to establish Porsche as a manufacturing company in Austria following WWII.
The distinctive Type 64 can be viewed as the 'missing link' between Volkswagen vehicles and the sporty Porsche 356, the company's first production automobile launched in 1948.
"Without the Type 64, there would be no Porsche 356, no 550, no 911," said Marcus Görig, car specialist at RM Sotheby's.
"This is Porsche's origin story, the car that birthed the company's legend, and it offers collectors what is likely an unrepeatable opportunity to sit in the seat of Ferdinand and Ferry Porsche.
"With this car, the new owner will not only be invited to the first row of every Porsche event worldwide—they will be the first row!"